Bhor to Bring Out the Plight of Rural Woman at IFFI 2019
The film features Saveree Sri, Devesh Ranjan and Amrendra Sharma in the lead roles.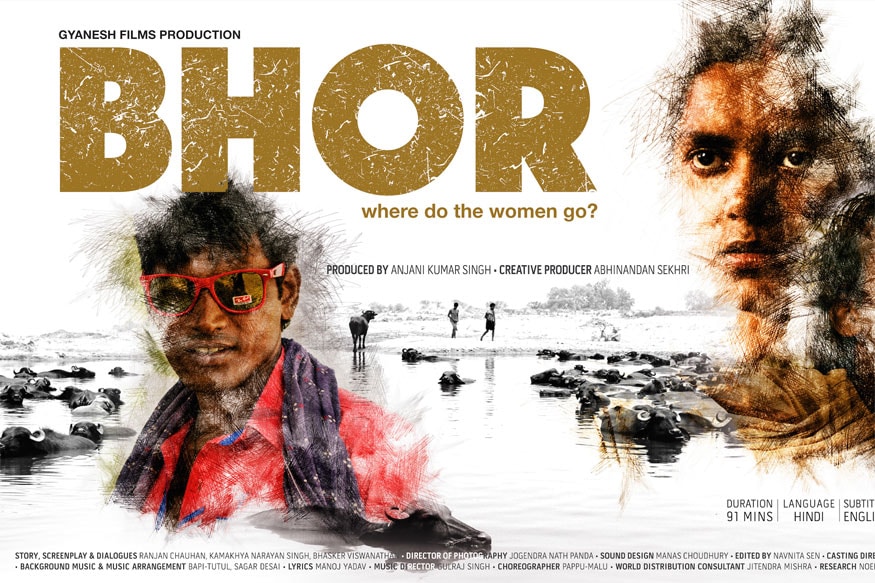 The poster of Bhor.
Bhor, a film on the battle of a rural woman against patriarchy and unhygienic lifestyle, has been selected to be screened in the Panorama section at the upcoming 49th International Film Festival of India (IFFI). The festival will take place in Goa between November 20-28.
Bhor is the story of an awakening for education and basic sanitation in a small tribal community called 'Musahars' in Bihar, led by a young 16 year old girl Budhni who refuses to give up even when faced by insurmountable obstacles. The director believes it's a celebration of the indomitable human spirit, of the dignity of women and the pricelessness of human life.
Kamakhya Narayan Singh, film's director, said, "I am a traveler and a student of humanity and society in India and the world. I am also an Indian, proud of our achievements and indignant at our failures. Born and schooled in Guwahati, Assam, and having done my higher studies in Delhi, I have lived and shot travel and social documentaries in over 40 countries. My family originally hails from Bihar and I have spent all my vacation time from childhood till adulthood in Bihar, so I can truly say that I have seen and lived the life of a farmer and a city dweller."
He further said, "I have poured my heart and soul into Bhor and I hope I touch some corner of your hearts and minds."
The film features Saveree Sri, Devesh Ranjan and Amrendra Sharma in the lead roles.
Follow @News18Movie for more
Get the best of News18 delivered to your inbox - subscribe to News18 Daybreak. Follow News18.com on Twitter, Instagram, Facebook, Telegram, TikTok and on YouTube, and stay in the know with what's happening in the world around you – in real time.
Read full article