GET Stock

Quotes



Bigg Boss 10, Day 24: Swami Om Is Back in the House
Om Swami re-enters the house on his own composition 'Om Ji, Phir Se Bigg Boss Ke Ghar Mein Jayenge'.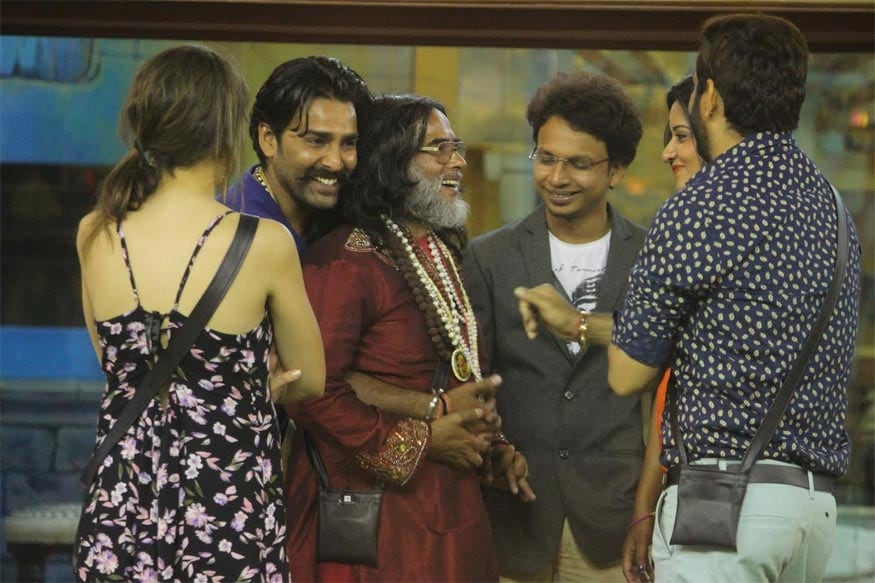 Om Swami re-enters the house on his own composition 'Om Ji, Phir Se Bigg Boss Ke Ghar Mein Jayenge'.
In the wee hours of the night, the housemates wake up to the noise of a siren wondering what's in store for them. They all gather in the garden area where the pages of the rule book are displayed on stands and Bigg Boss asks them to stand in front of them. He further announces how the house was initially divided into two halves and the contestants were addressed as Indiawale and Celebrities. They were not only pitted against each other in every task but were also left to dabble between the Malik and Sevak status every week. However, killing all curiosities, Bigg Boss announces that from now on, Indiawale and Celebrities stand equal, will enjoy equal rights and will be addressed as housemates. Marking a new beginning, the rule book's pages are set on fire one after the other as the housemates rejoice this moment. All excited, Bani tells Nitibha that the real game has just begun while Manu and Manveer dance and celebrate. Lokesh looks at the dissolution as an opportunity to prove her worth and show her true side.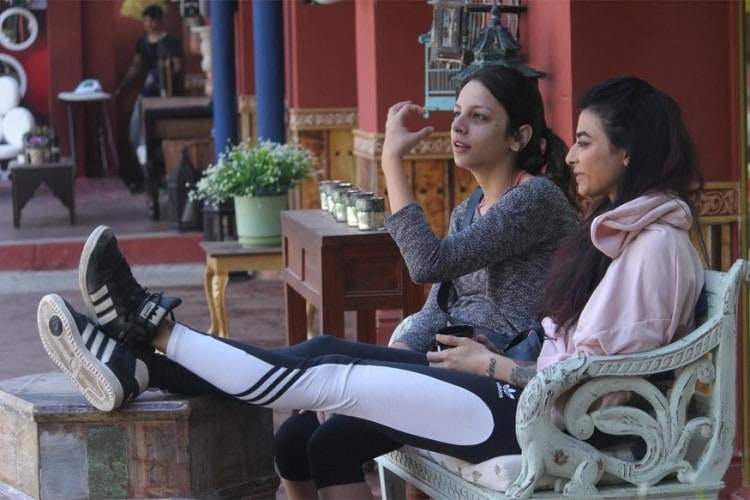 Welcoming this new change in a cheerful way, the housemates wake up to the song 'Zindagi Ek Safar Hai Suhana'. In the morning, Karan, Gaurav, Manu, Manveer and Mona discuss delegation of household chores as everyone is now entitled to work. When duties are being allocated, Monalisa and Navin throw a fit saying that they don't want to clean the utensils. Later in the day, Bigg Boss announces the luxury budget amount that the housemates have earned for their performance. They are given 1400 points and four options of luxury budget hampers to choose from. While the first three hampers contain food items, the fourth one consists of Swamiji. Though they are all excited to see Om Swami put up on display as one of the options, they ditch Swamiji for luxury budget goodies.
In the evening, Om Swami re-enters the house on his own composition 'Om Ji, Phir Se Bigg Boss Ke Ghar Mein Jayenge'. Unable to contain their happiness , Manu, Manveer, Navin and Lokesh run towards Swamiji and hug him tightly. Swamiji claims that he has re-entered the house as 'Om' and not as Swami Om.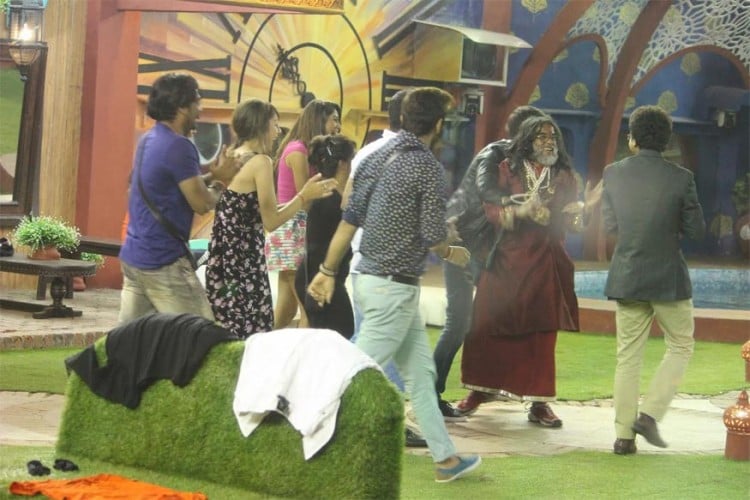 Just when the housemates are busy enjoying this moment, Bigg Boss drops a bomb on them and introduces a new task 'Parda Phaash'. He also adds that Swamiji was in a secret room for the past 3 days and will now reveal few hard-hitting truths about any 6 contestants of his choice. And, as the task begins,Swami ji targets Monalisa first putting allegation on her for backstabbing him and also questions Manu and her relationship. Mona does not spare Swamiji and is quick to put her point across. Manveer also jumps in the conversation and speaks in favor of Mona. As Swamiji moves from one person to another, fights and abuses take precedence as tempers begin to soar.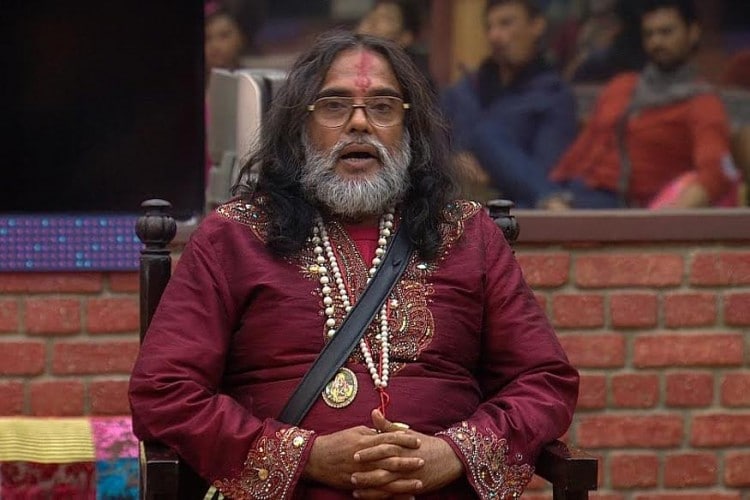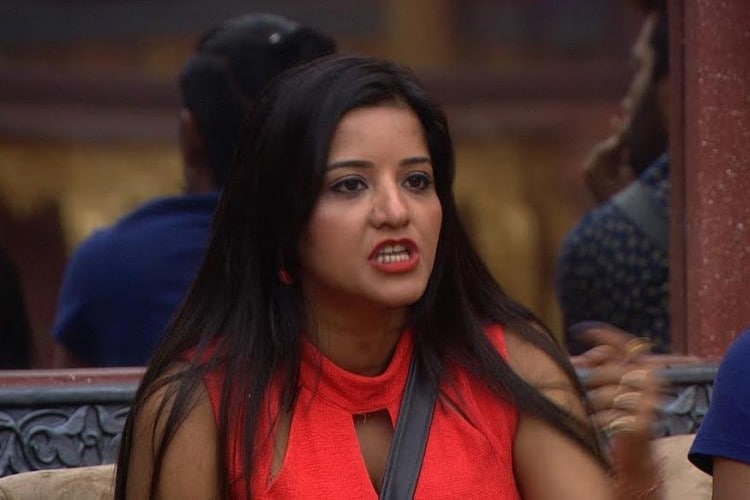 As the lines between Celebrities and Indiawale merge, will it also end all the animosities brewing between the two groups?
Also Watch
Read full article