Bigg Boss 11: Here's Why Parth Samthaan, Romit Raj Were Mentioned in Vikas Gupta, Shilpa Shinde's Fight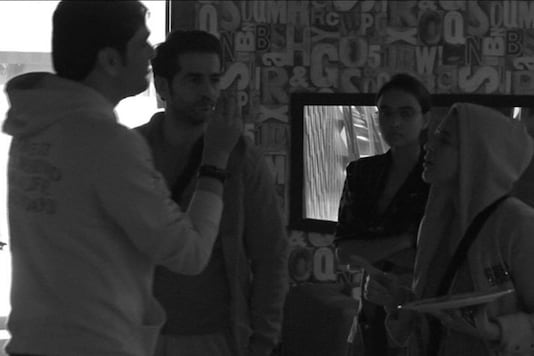 Image Courtesy: Colors TV
On Saturday's Weekend Ka Vaar, we again saw Vikas lose his cool on Shilpa after she mentioned Parth Samathaan's name in front of him.
Last Updated: October 31, 2017, 13:04 IST
FOLLOW US ON:
If you're following Bigg Boss religiously you must be aware of the ongoing rivalry between Vikas Gupta and Shilpa Shinde. Vikas has often been seen threatening Shilpa on the show that he would reveal her "secret" if she continues to irk him by making personal comment. On Saturday's Weekend Ka Vaar, we again saw Vikas lose his cool after Shilpa mentioned Parth Samthaan's name in front of him. Parth had accused Vikas of sexual harassment, non-payment of dues for working on his show Pyaar Tune Kya Kiya and constant threats of ruining his career.
"I have nothing against Vikas except for the fact that he hasn't cleared my dues. We were good friends. He has also helped me in my career and I will be always thankful to him. But my hard work can't be discounted," Parth was quoted as saying by TOI.
Parth's name irked Vikas to such an extent that he lashed out at Shilpa saying, "Do not go personal with me else I'll also reveal your secret." He also said, "Main Hiten ko bataaun Romit Kaun hai?"
Vikas was basically referring to Shilpa's Maayka co-star Romit Raj. The two were all set to tie the knot in 2009, but they reportedly called it off because Romit's family was demanding too much.
"I had left everything because of my marriage. As a girl I know what my responsibility towards my husband and his family is and I used to do everything according to his will. I kept all his family members in mind but he still expected more from me," Shilpa was quoted as saying by India Today.
Next Story