Bigg Boss 11: Will Give it Back to Those Who Provoke Me, Says Former Bhabhiji Ghar Par Hain Actress Shilpa Shinde
Bigg Boss is known for testing patience of contestants at every step and Shilpa Shinde says she is fully aware of it.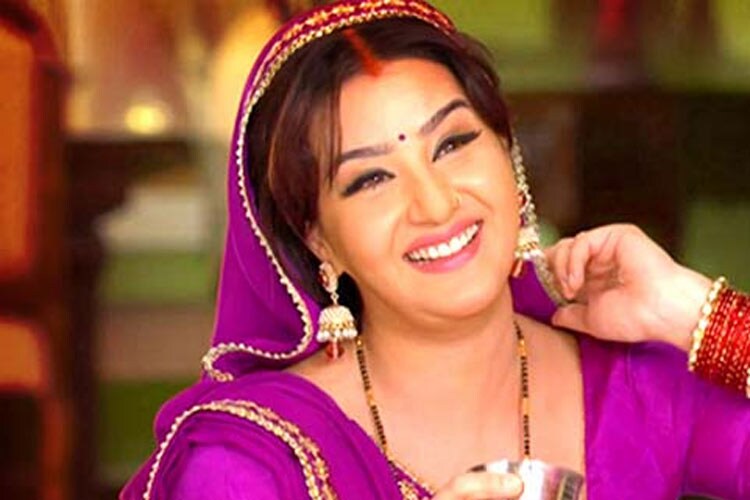 Bigg Boss is known for testing patience of contestants at every step and Shilpa Shinde says she is fully aware of it.
The year 2017 has so far been one hell of a roller coaster ride for TV actress Shilpa Shinde, whose public fall out with Bhabhiji Ghar Par Hain producer Benaifer Kohli led to her exit from the popular comedy show. After going through so much, as she claims in her exclusive chat with News18.com, Shilpa now wants to explore something different and that is why the actress decided to come on board the new season of Bigg Boss, which airs tonight on Colors at 9pm.
"I'm very excited but a little nervous too. I don't really have a social life as I don't speak much so this show is going to be very challenging for me that way. The idea of being under the constant surveillance is making me scared a bit," says Shilpa.
Bigg Boss is known for testing patience of contestants at every step and Shilpa says she is fully aware of it. Though she has not made any particular strategy to win the Salman-Khan hosted reality game show, the actress says she will try her best to be who she is. "But I can't guarantee," laughs Shilpa, adding, "it will depend on the situation but yeah I'll try not to lose my cool."
The season will also see producer Vikas Gupta, enter the house. Vikas was the programming head of &TV when Shilpa was active on Bhabhi Ji Ghar Par Hain. The two reportedly had a huge fight after the actress left the show. "What has happened has happened. I'm fine now and everything has been sorted," explains Shilpa.
The actress further adds she and her former show producer Benaifer Kohli have also mended their ways and now she has no complaints from anyone. "We have resolved whatever happened between us. In fact, she also asked me to come back on the show. I would not mind working with her in the future because at the end of the day we all are professionals."
However, the incident helped Shilpa learn a lesson. "I have had a lot of bad experiences in the past. And now I want to give myself a chance to start everything all over again by meeting new people inside the house."
Well, more than meeting her celebrity co-contestants, Shilpa is excited to interact with commoners. "I want to see how commoners live in that house and react on things. It'll be interesting to stay with them."
Over the years, Shilpa has come across as a bold person, who never fears to speak her mind no matter how tough the situation gets and the actress says she thinks this quality will help her survive on the show.
"I think one should never be scared of expressing one's opinion. I'm going there to understand people. I'll obviously give it back to them if they provoke me. This is totally an action-reaction show. Rest I'm not thinking about anything."
Get the best of News18 delivered to your inbox - subscribe to News18 Daybreak. Follow News18.com on Twitter, Instagram, Facebook, Telegram, TikTok and on YouTube, and stay in the know with what's happening in the world around you – in real time.
Read full article