Bigg Boss 12: Shilpa Shinde Brutally Trolled for Defending Sreesanth on Washing Utensils
Sreesanth and Romil were asked to clean the dishes as a part of the punishment. Post the punishment, the former cricketer broke down remembering the time he spent in Tihar jail.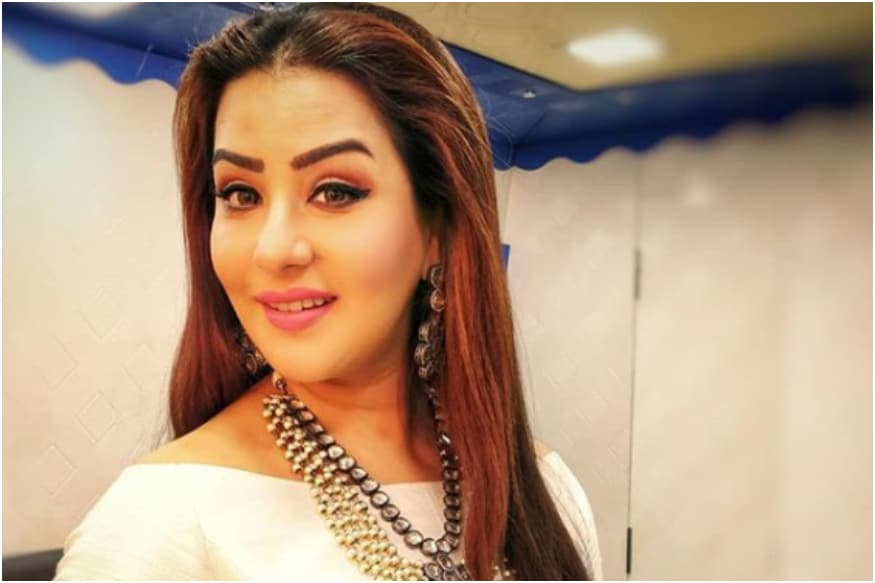 Image Courtesy: Shilpa Shinde/ Instagram
Bigg Boss is one of the platforms where contestants from all walks of life participate and they are treated as equal. Celebrities and commoners are alike, and as housemates, all have to perform the duties, task and punishment alike.
In a recent episode, Sreesanth and Romil were asked to clean the dishes as a part of the punishment. Post the punishment, the former cricketer broke down remembering the time he spent in Tihar jail. Soon after, a number of fans came in support of Sreesanth and ex Bigg Boss winner Shilpa Shinde was one of them.
Sharing a long post on social media, the actress sympathised with Sreesanth saying that the task was terrible. She wrote, "I must appreciate the way @BiggBoss consoled #Sreesanth & handled that critical situation. Making a person wash utensils, who has represented our country on international level, was a terrible task, even HMs realized it. Especially #KV also realized how piercing it was. But I m proud of @bhuvneshwarisr1 who didn't utter a single word against it despite seeing her husband in this state.. I am glad she realized how tough it is to stay in that house."
You can LIVE updates of Deepika PAdukone and Ranveer Singh's wedding here.
Soon after, a number of Twitter users started trolling Shilpa for not understanding the situation. They reminded her that Sree wasn't crying because he had to wash utensils but because the incident reminded him of his dark days.
One user wrote, "I appreciate your words nd m a big fan f urs. Bt representing India doesn't mean he cant wash utensils else he shudnt have entered #BiggBoss12 house where everyone is treated equally. In house all r same. If he didnt want dis he shdnt enter bigbiss house." Another said, "Shilpa is making him look even bad. Sree cried because he remembered jail days. Which is why everyone felt for him. "
November 14, 2018
"Making a person wash utensils who represented our country"How arrogant these words are, No one is superior in the house every one is equal and has to pay price like others if punishments are given, No big deal at all #BB12 #BiggBoss12

— Mayur (@m_chhatrala) November 14, 2018
She also mentioned Karanvir Bohra's wife Teejay Sindhu for writing an open letter in defence of her husband. "I understand #Teejay defending her husband, but she should also realise that it's a BiggBoss house after all and one can stay inside only on one basis.. "Survival of the fittest" and to be Fit in house means to be patient enough and have a strong will-power. This is not a school where parents outside school are fighting with each other, because their kids are fighting inside," she added.
Fans also came in support of Teejay and Karanvir and wrote, "Jo KVB k sath hota hai na utna sreesanth k sath 1 % bhi nahi hota."and "TJ is handling all situations in positive way. Really Hats off to her."
Meanwhile, Teejay Sidhu wrote an open letter to the makers of Bigg Boss 12, asking why her husband is being targeted every weekend. She also slammed the makers for being partial when it comes to taking action against a particular contestant.
Get the best of News18 delivered to your inbox - subscribe to News18 Daybreak. Follow News18.com on Twitter, Instagram, Facebook, Telegram, TikTok and on YouTube, and stay in the know with what's happening in the world around you – in real time.
Read full article