Bigg Boss Day 4: S Sreesanth and Shivashish Mishra Get into a Heated Argument
With just 4 days down, the Bigg Boss house has already turned into a battlefield.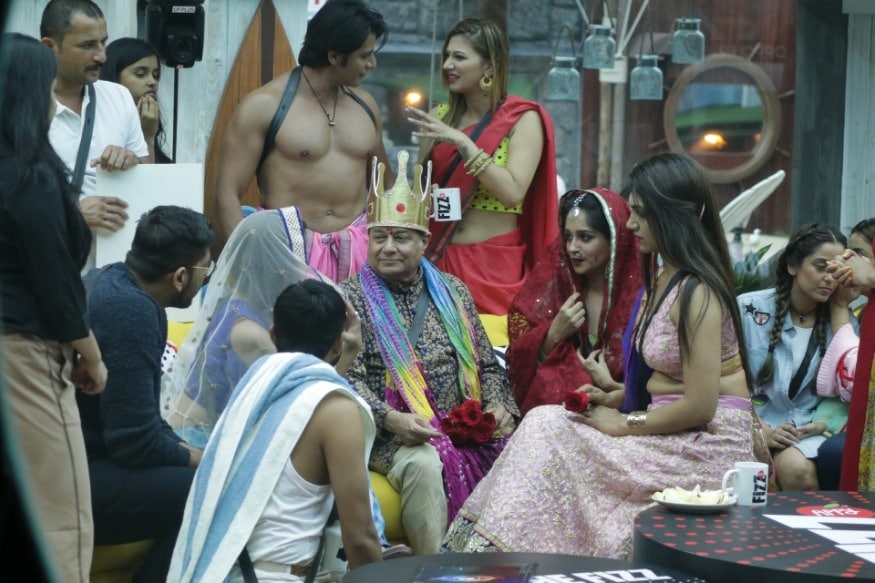 Image courtesy: Colors TV
With just 4 days down, the Bigg Boss house has already turned into a battlefield in Deepak Thakur's words i.e 'Battle of Grahyastra'. Giving them a hint of what's in store, Bigg Boss wakes the contestants to the tunes of 'Badshah o Badshah'.
The first nominations has become the topic of conversation in the house making the contestants perplexed. Deepak, Romil and Nirmal decide how they need to up their game in order to survive in the house. On the other hand, while everyone was making new friends, Somi still couldn't find a connect with anyone in the house and chose to stay aloof throughout day.
Just when the contestants thought it's going to be a light day, Bigg Boss announced the first
captaincy task called 'Raja Ki Duvida'. Keeping the pros and cons of the 'BB Press Conference',
Bigg Boss punished the boys of the house by not letting them compete for captaincy and gave the
power to the girls. As a part of the task, the jodis had to nominate one jodi among Saba-Somi and
Kriti-Roshmi and the single had to choose between Nehha, Srishty and Dipika.
In the task Anup Jalota was playing the role of Rangeela Rajkumar and the girls were his 'Ranis'. The Ranis had to earn a rose from the Rajkumar by entertaining him. Whoever gets the maximum roses, will be
declared as the captain of the house.
Further we will see the contenders trying to impress the Rajkumar as they sportingly take up
dancing, singing, cooking making every attempt to win roses from him. While Dipika, performed to
'Dil Cheez Kya Hai', Kriti left no stone unturned as she performed on 'Jab Pyaar KIya Toh Darna
Kya'.
On the other hand, the boys of house also entertained the Rajkumar for example Karanvir
gave a kathak performance, Romil rapped a song and Sreesanth sang a bhajan for him. While the
competition was in full swing, Shivashish and Sreesanth got into an argument which later blows out
of proportions and leaves Sorabh, Sreesanth and others emotional in the house.
Get the best of News18 delivered to your inbox - subscribe to News18 Daybreak. Follow News18.com on Twitter, Instagram, Facebook, Telegram, TikTok and on YouTube, and stay in the know with what's happening in the world around you – in real time.
Read full article