Bigg Boss Tamil: Bharani Win Hearts, Oviya Safe, Gayathri Condemned While Harathi Leaves
Here's all that happened in the Bigg Boss Tamil house this weekend.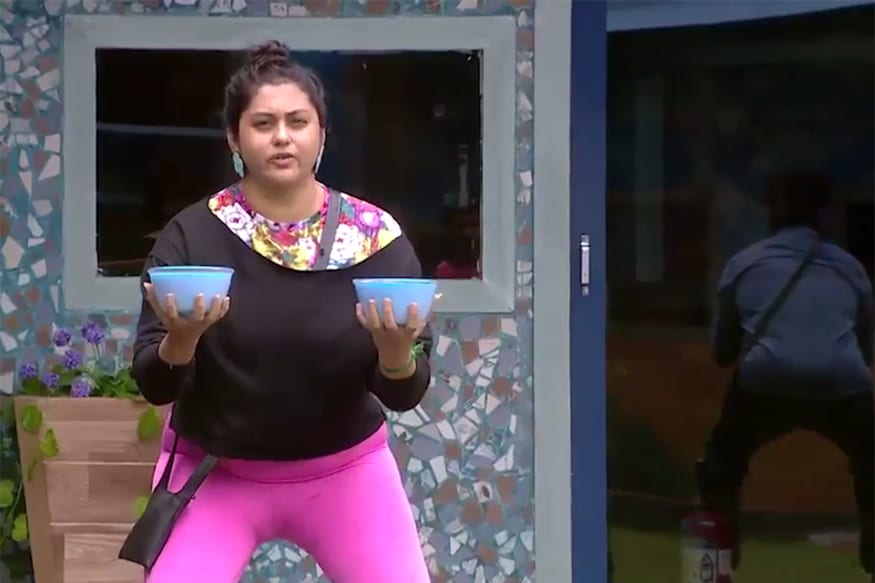 Image: Twitter/ Vijay Television
The week 3 in the house of Bigg Boss Tamil was quite eventful as well as emotional. Kamal Haasan, the host, took each house mate to task and held them accountable for their behavior in the past week.
The one to draw flak from Kamal Haasan was Gayathri Raghuram. The reasons were obvious and Haasan seemed in sync with what the viewers of Bigg Boss Tamil have been posting online ever since Gayathri Raghuram started playing games in the house. Criticized for calling names, insulting others and lying over her 'can't live without' chocolate powder, Gayathri was at the receiving end from the host, who didn't let anything go unnoticed.
The good part about the Bigg Boss Tamil weekend was that Haasan declared Oviya safe. Oviya has become one of the most liked housemates of Bigg Boss. Known for her clear heart and impeccable composure, Oviya has won hearts of public as well as impressed Kamal Haasan. The Big J was prominent on Gayathri, Namitha and Rysa's face when the votes were announced.
Out of the four contestants up for elimination, Harathi was evicted. In a dramatic turn of events, both Harathi and Julianna were asked to leave. However, Julianna returned and was seen hugging Snehan again and again. The Bigg Boss episodes last week also saw chemistry between Namitha and Gayathri brew up with the former supporting Gayathri throughout and being cynic about Julianna.
Bharani's interview was a viewer's delight. The man won millions of hearts and was praised for his matured answers, no nonsense, no bitching and no regrets attitude. And the way he replied about the winner when asked who will win the Bigg Boss Tamil season 1 was marvelous. Bharani said whoever said goodbye while he was leaving, will be the winner!
Get the best of News18 delivered to your inbox - subscribe to News18 Daybreak. Follow News18.com on Twitter, Instagram, Facebook, Telegram, TikTok and on YouTube, and stay in the know with what's happening in the world around you – in real time.
Read full article