Bigg Boss Tamil: Confessions Flow Post Oviya's Exit; Julie Gets Evicted
Here's all that happened in episode 43 of Bigg Boss Tamil.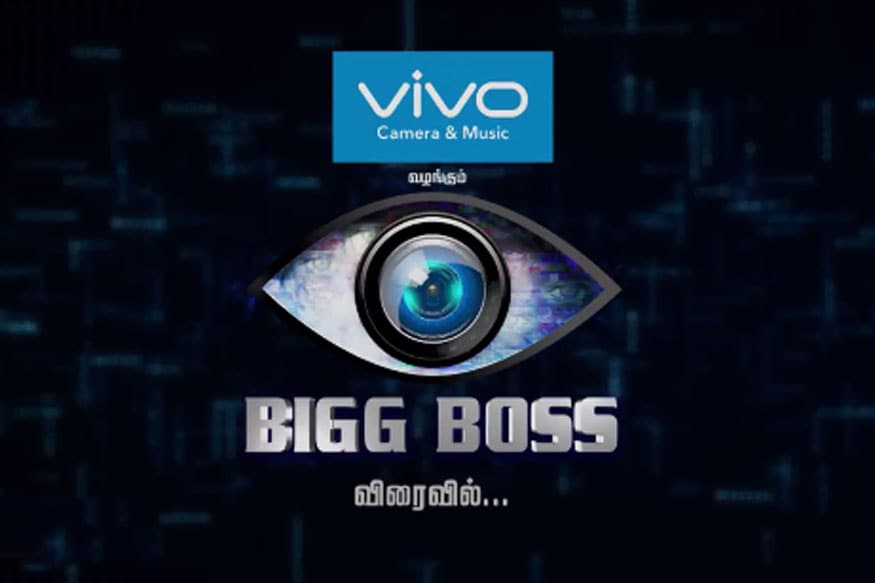 Image: Twitter/Bigg Boss Tamil
Oviya's exit had many people questioning her erratic behaviour towards Aarav, however, in episode 43 of Bigg Boss Tamil, Kamal Haasan took everyone to task and cleared air behind what led to Oviya leaving the show. The episode began with Snehan and Shakthi sitting in the lawn and talking about Julie. They tease her and say she's preparing for her speech with Haasan. After some time Bindhu, Snehan, Shakthi, Julie and Vaiyyapuri are seen in the dining area and Vaiyyapuri is imitating both Raiza and Julie and the house mates are having a good laugh and fun.
Haasan appears and his personal talk with contestants continues. Snehan is called first and is asked about his opinion on Oviya quitting the show. He says that there is a mistake on Aarav's side. He adds that Aarav should have dealt the whole matter in a different way. He shouldn't have avoided Oviya. He says that lady contestants were also trying to isolate Oviya and there is a mistake on their part too. After a few minutes, Snehan is seen getting emotional and he tells Kamal Haasan that if he had known Oviya's problems a little earlier he would have been supportive of her strongly throughout the issue. Even Haasan becomes emotional listening to Snehan's words. The former wishes Snehan to continue being a strong contestant in the show.
Vaiyyapuri is being called next. He also follows the same opinion as of Snehan that Aarav is mainly responsible for the 'Oviya issue'. He tells Haasan that he has never isolated Oviya even if all other contestants tried to do so. She has been calling him 'appa'(father) and he has the same affection for her as well.
Julie feels sorry for Oviya. Despite being a nurse she could not take proper care of Oviya and she feels guilty for it.
The next contestant, Aarav, says he is very upset about Oviya's issue. Even though he is strong at heart, memories of Oviya are haunting him as he has spent most of his time with her in the house. Oviya had made a statement that 'You have to give me back what I gave you'. Haasan asks Aarav to explain the incident. Aarav explains that she's mentioning about a kiss that she gave him and he explains how he tried to make Oviya understand his stance. Kamal repeatedly asks Aarav whether he gave her back the kiss she asked for. Although he denied the kissing moment, in the beginning, he admitted that he did kiss her back. He says that Bigg Boss had asked him to sort out the issue differently and as per that he had tried to talk to Oviya very friendly and politely. Haasan asks Aarav to inform about the kiss incident to other house mates as well as they should not blame her for the whole issue.
The rest of the contestants also voice their opinions regarding Oviya issue to Kamal Haasan.
The elimination time approached. Out of the nominated contestants, Julie got evicted this week. She bid an emotional farewell to her fellow contestants and left the house. Then, Haasan speaks to Julie regarding her experience in the house and her relationship with each of the contestants. A short video of her stay is shown and Haasan winds up the episode requesting the viewers to forgive Julie for her mistakes and let her lead a happy life as a good human being.
Get the best of News18 delivered to your inbox - subscribe to News18 Daybreak. Follow News18.com on Twitter, Instagram, Facebook, Telegram, TikTok and on YouTube, and stay in the know with what's happening in the world around you – in real time.
Read full article