GET Stock

Quotes


Bigg Boss Tamil: Vaiyyapuri Vexes at Cycling Task, Oviya Turns Emotional, Sneha-Julie Win the Game
In the Bigg Boss Tamil Episode 31 on Thursday night, the morning started with a peppy number and had all the inmates dancing in the yard.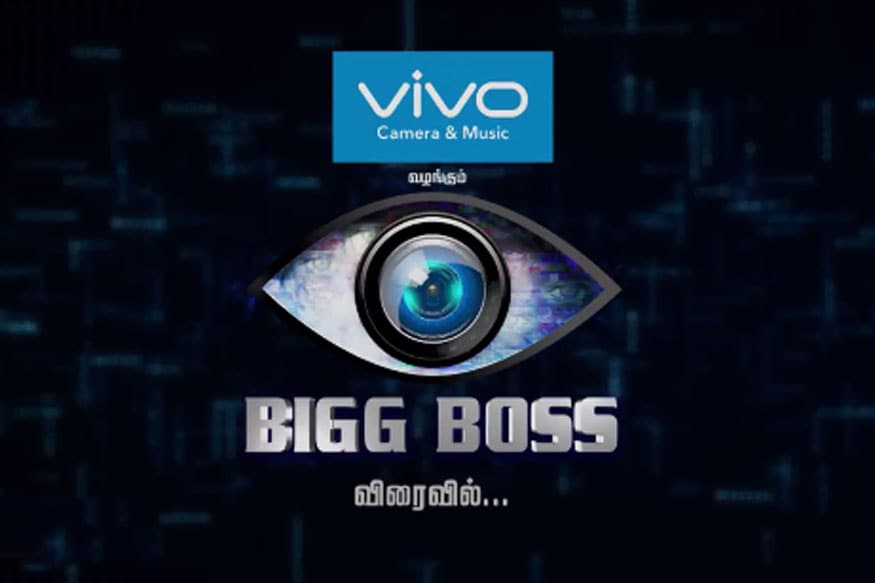 Image: Twitter/Bigg Boss Tamil
In the Bigg Boss Tamil Episode 31 last night, the morning started with a peppy number and had all the inmates dancing in the yard. However, Oviya was the one making her solo dance moves whereas Ganesh, Gayathri, Julie and Snehan performed awesome their in sync moves in a group.

Vayyapuri and Aarav share a private conversation about the incidents happening around. Aarav thinks that other inmates consider him hiding the truth behind Oviya-Julie issue. He opens up about it to Vayyapuri. He feels that in order to gain others' trust, you need to freak things out or make a scene by shouting or crying about your feelings. He feels sad that even Shakti feels the same against him. Vayyapuri tells Aarav that he feels Julie will be evicted this week as she is acting like a drama queen.

Big Boss assigns a cycling task to them. They are provided with 3 cycles, one for kitchen and another for the bathroom and the third for the bedroom. Anybody among the inmates has to keep cycling for the water supply to be made available in the kitchen and bathroom. The cycle named bedroom has to be kept riding for the bedroom doors to function. Vayyapuri feels irritated about the task. According to him, he is an early riser, who wakes up earlier than everyone and needs to use the bathroom early as well. He feels that it will be difficult to trouble others as so early in the morning to use the bathroom. But Aarav consoles him saying that it's just a matter of two-three days and they are ready to help him.

During the lunch time, the inmates had a chat about the word written in Raiza's t-shirt. It was written 'nah' in her shirt. Oviya says its negativity and that irked Raiza. She asks her to keep quiet at least while eating food and the talk can be continued after food. After this incident Oviya becomes emotional sitting with Aarav, Snehan, Ganesh and Vayyapuri. Tears rolled down her eyes as she felt that there is nobody in the house to share her feelings.

Raiza was seen helping Gayathri in the kitchen. Then Big Boss called the leader Snehan to the confession room. He was asked to warn Raiza as she was doing a task other than that was assigned to her. She, being, in the washing team, is not supposed to do the cooking task. Raiza is not seen happy about the same.

Towards the end of the episode, Big Boss conducts a game for them with Gayathri, the captain. There were 4 teams with 2 contestants in 1. The game was won by Snehan-Julie pair. The inmates were gifted with 4 boxes of ice creams as a reward.

Read full article
Countdown To
Elections Results
To Assembly Elections 2018 Results