Bigg Boss Tamil Week 5 Update: Eliminations Skipped, Bindu in the House
Episode 36 starts with Vayyapuri, Ganesh, Shakthi, Snehan and Gayathri discussing about which contestant to be saved from eviction.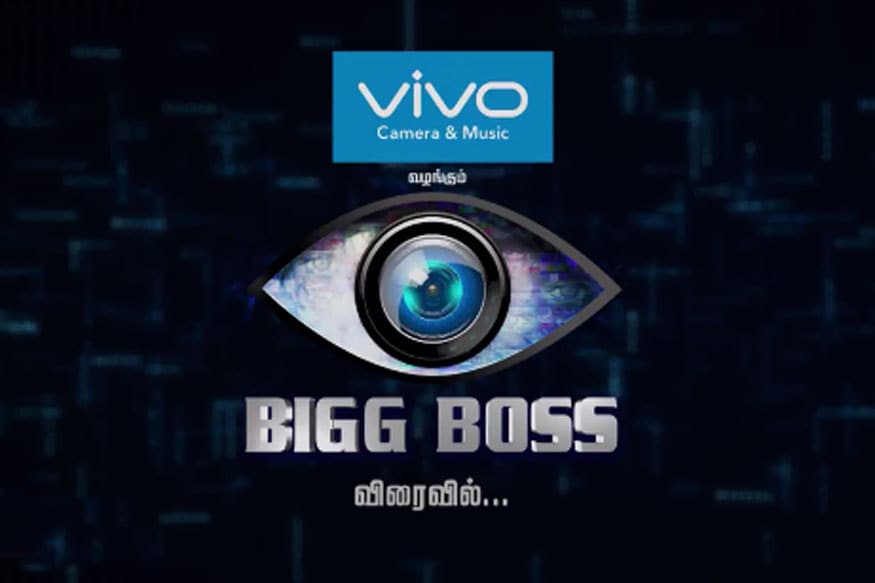 Image: Twitter/Vijay Television
Episode 36 starts with Vayyapuri, Ganesh, Shakthi, Snehan and Gayathri discussing about which contestant to be saved from eviction. Among Aarav, Julie, Raiza and Oviya they decide to save Aarav as he seems to be the best among the others who abide by the rules of the show. In the other room Aarav, Raiza and Oviya discuss about getting evicted together and meeting up later. Julie and Oviya is seen kissing each other and being very friendly as Kamal Hassan had sorted out their issues and made them friends, in the previous episode.
Kamal Hassan appears before the contestants in the TV and asks about their decision of whom to be saved from elimination. They select Aarav and he is seen very happy about the same. Then Haasan slowly saves the remaining three contestants one by one and finally announces the decision that there is no elimination in the week. All the house mates especially the four contestants who were nominated for elimination are seen really happy about the decision.
The house mates play a game where each of them has to take a chit from the jar with the name of a contestant written in each chit. The inmates have to imitate the particular contestant whose name chit they get and the fellow contestants must identify the person. Oviya does a mistake by calling out the name from the chit before her performance and she asks Bigg Boss to give her some time to do the performance. Later she does it and everyone applauds. Everybody performs very well and all are seem to be having good laugh and fun.
Another game is made played by the contestants where each is given t-shirts with pictures of fellow contestants. Kamal Hassan asks each of them certain questions and they have to answer according to the opinion of the particular person whose t-shirt they are wearing. This game also is seen to be very fun and entertaining especially with Aarav imitating Gayathri in a female voice. But Raiza is seen to be bit angry and irritated with Oviya as she discloses some of her personal matters like about her boy friend to the public.
Raiza is seen very sad and even she starts crying thinking about the issue. The other housemates try to console her, mostly Snehan and Gayathri. Gayathri tells her don't fight with Oviya and stoop down to her level. Raiza tells Big Boss to edit those Oviya's statements while telecasting and she feels a little better with everyone on her side consoling.
Towards the end of the episode Hassan introduces a new contestant Bindu. She is a Telugu actress who has also done some Tamil films. She arrives in the Big Boss house with dancers dancing to a song. She introduces herself to all the inmates shaking hand with each of them.
Get the best of News18 delivered to your inbox - subscribe to News18 Daybreak. Follow News18.com on Twitter, Instagram, Facebook, Telegram, TikTok and on YouTube, and stay in the know with what's happening in the world around you – in real time.
| Edited by: ---
Read full article