Bioscopewala Director on Casting Danny Denzongpa: The Minute Man Walks onto Camera, He Oozes Charm
Starring Danny Denzongpa, Geetanjali Thapa & Adil Hussain, The Bioscopewala also marks the directorial debut of Deb Medhekar, an FTII pass out, who has spent 10-plus years in the ad world and has directed over 100 commercials.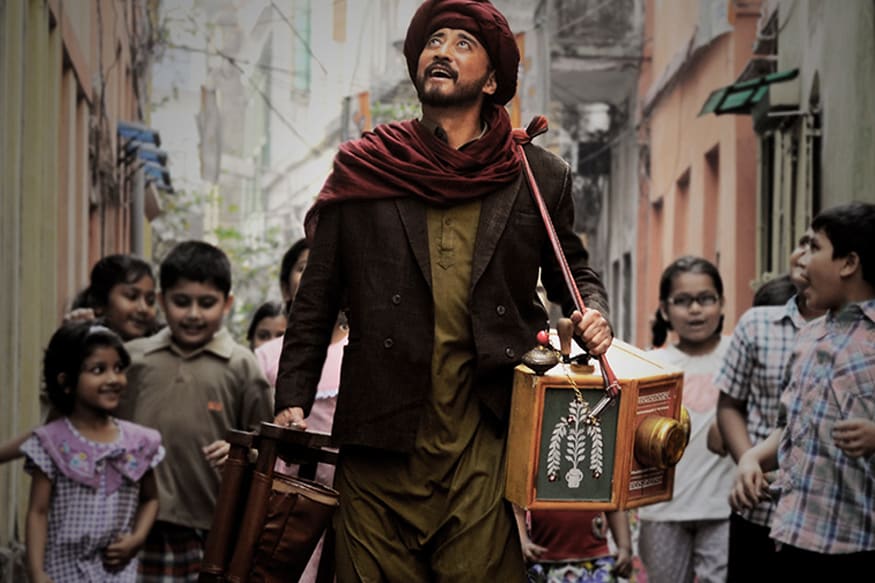 Image: A YouTube still from film's official trailer
Rabindranath Tagore's novels, short stories and dramas have been adapted and re-imagined on celluloid many times. Although many early Tagore's adaptations stayed loyal to his original works, over time filmmakers and writers chose to take inspiration from only certain characters and elements of the legendary Bengali writer's efforts. Deb Medhekar's Bioscopewala, which releases this Friday, is the latest attempt inspired by Gurudev's highly-acclaimed short story Kabuliwala.
An extrapolation of the 1892 story, Bioscopewala begins where Tagore left them in his classic narrative. The film tells the story of a father-daughter relationship and the redemption of a daughter's emotions. Moreover, it pays tribute to the fact that 'Cinema is Alive and Well,' thanks to film producer Sunil Doshi, who decided to add his own twist to the story by changing the protagonist's profession from Kabuliwala to Bioscopewala.
Starring Danny Denzongpa, Geetanjali Thapa, Adil Hussain and Tisca Chopra, Bioscopewala also marks the directorial debut of Medhekar, an FTII pass out, who has spent 10-plus years in the ad world and has directed over 100 commercials.
In an interview with News18.com, Medhekar talks about the challenge of retelling a story that has been adapted before by the two greats of Indian cinema— Tapan Sinha (1957) and Bimal Roy (1961), how he convinced his FTII senior Danny to be his Bioscopewala and the current scenario of independent cinema.
Q. How did this project come about and how did the Kabuliwala turn into a Bioscopewala?
The credit for this goes to the producer of the film — Sunil Doshi. He has had this as his dream project for a few years now. So even before I came on board he actually had a rough draft of the story where the man is a Bioscopewala, not a Kabuliwala. Once I came on board, other new aspects came out like the contemporization of the story and telling it through the daughter's point of view. But it's essentially his (producer's) baby. When I was approached I was told, 'I want to adapt Kabuli for the screen and I don't want to call it Kabuliwala. I want to make it Bioscopewala.' So, credit goes to him.
Q. Kabuliwala is one of the most-loved short stories of Rabindranath Tagore. The story had earlier been adapted into film by Bimal Roy productions in 1961, and is remembered as one of the classics of Indian cinema. Did you feel a sense of great responsibility while making it?
There's the knowledge that you're working on holy ground. It is Gurudev Tagore's story. It is a film that geniuses from Indian cinema have made before so it pushes you to be honest and to constantly make yourself better at what you do. So you can validate and justify yourself that you're taking on a project, that whatever new thing you bring to it will add enough value for it to be a novelty for the audience. So I had that weight on my shoulders all through. The audience will decide now if I have lived up to that. I think I have done everything I could and I'm proud of what we have achieved.
Q. The film's trailer reminded me of travelling cinema which now seems to be missing from the face of India. Are we doing anything for its revival?
There's a major shift in how films are screened. Suddenly with people holding phones in their hands and pirated films becoming easily available on phones, the need of somebody coming and selling you the idea of 'come peep into my bioscope and I will share a film with you' becomes redundant, and so these guys have been lost slowly. But the digital revolution happened only in 2001. Prior to that, definitely in my early childhood there were bioscopewalas in Calcutta. They were part of circuses in Bombay. But yes the travelling bioscopewalas still exist in Calcutta and you'll always see them in film festivals.
Q. Balraj Sahani's conviction and dedication to the role of Kabuliwala made it one of the most memorable characters in the Indian cinema. His on-screen bond with little Mini also garnered much appreciation. What exactly were you looking for when you were finalising/deciding the cast of the movie?
When I looked for little Mini I was very clear because I had already cast big Mini. So I knew that they had to look similar. I knew that there was a certain soft frail innocence that was common to both of them, which I had to get. There was an ease of laughter. Both the girls laugh so easily that one of the things that you'll enjoy through the film is to see the two when they act like each other. One of the best compliments I got over a few previews we had is that little Mini and Big Mini almost looked as if they were the same girl over the film's progress. And that's part of my magic as a filmmaker to be able to lull the audience into belief that what they are seeing is actually life. And I'm really proud of how the casting worked out for the two of them.
With Danny, I must say he is a part of 'Khuda Gawah', but I had a different take on it. For me, my bioscopewala had to be full of charm. He had to have grace and have a way with children and Danny has that. The minute the man walks onto camera he oozes charm and it was beautiful to watch him perform. Now, there's another although as not important aspect to it. In Afghanistan there are two primary ethnic groups one is the Pashtun (light skin, broad and light eyes) and the other one is Hazara. The Hazaras are descendants from the 1,000 soldiers that Genghis Khan left behind in Afghanistan. So, they have Mongol blood. The idea of a Sikkimese actor playing a Hazara character in a Pashtun dominated world just gave me a whole sub motif to play with. A motif about ethnic struggle that I didn't have to discuss aloud but was evident in every frame and all these factors came together. For me, the first time I heard Danny Denzongpa playing Kabuliwala, I said there's no other man who can play this. And then it was just a matter of convincing him. We went, we sat down and I used my FTII card I said you're my senior you have to do it.
Q. What was Danny Denzongpa's reaction when you narrated the script of Bioscopewala to him?
He was extremely professional. The first meeting, he didn't allow the tiniest bit of enthusiasm to show. He had read the script I knew he wanted the character he wanted to play it but he wanted to also size me up—a young filmmaker comes from advertising. Is he from filmmaking? I went with about eight books and a heap of research that we had done and by the end of that two and a half hours session I had taken him through costumes, makeup options, locations that we were considering. And I think his decision was made from that moment. He was incredible to work with from that moment. He would push himself every day and he would outdo the last scene and he would make things better and I owe him a lot for that.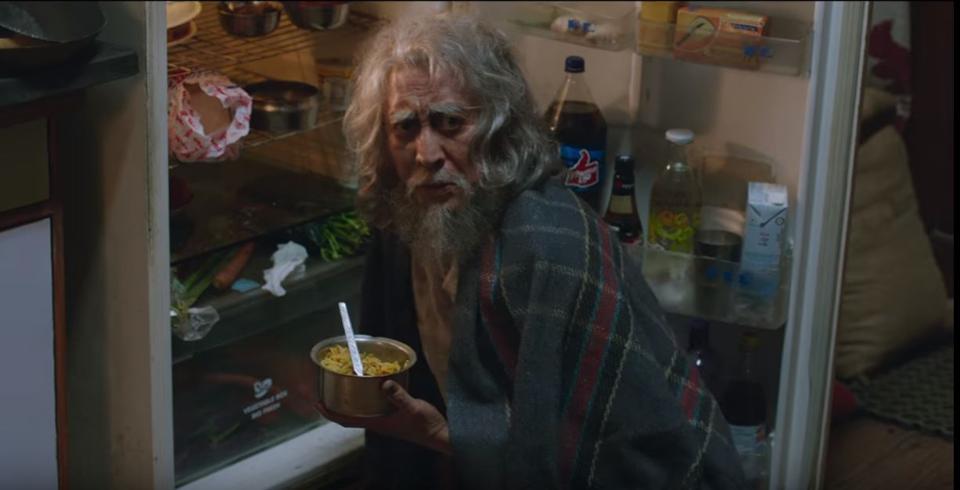 Q. With platforms like NFDC, Netflix and Amazon prime video among others, is independent cinema better placed in 2018?
I think it's a cyclical movement. There will be really loud, brash masala cinema and as an audience we'd peak the consumption on that and then we'll look for good content. But yes, what's different this time around is a platform. Earlier, Amol Palekar films would come and go and then you would just chance upon them on screenings on TV channels. But now you have a conscious choice. You have a cinema educated audience who chooses to go on these platforms and see your films. There's an ability for algorithm to quantify the fact that good content is being consumed in large numbers and that is pushing production. Honestly, I do not subscribe to the whole commercial vs art divide. I think good content is good content.
Get the best of News18 delivered to your inbox - subscribe to News18 Daybreak. Follow News18.com on Twitter, Instagram, Facebook, TikTok and on YouTube, and stay in the know with what's happening in the world around you – in real time.
Subscribe to Moneycontrol Pro and gain access to curated markets data, trading recommendations, equity analysis, investment ideas, insights from market gurus and much more. Get Moneycontrol PRO for 1 year at price of 3 months. Use code FREEDOM.
Read full article