GET Stock

Quotes


Birthday Special: Why Mammootty is the personification of versatility
Today, as Mammootty celebrates his birthday, we revisit some of his most mesmorising big screen outings.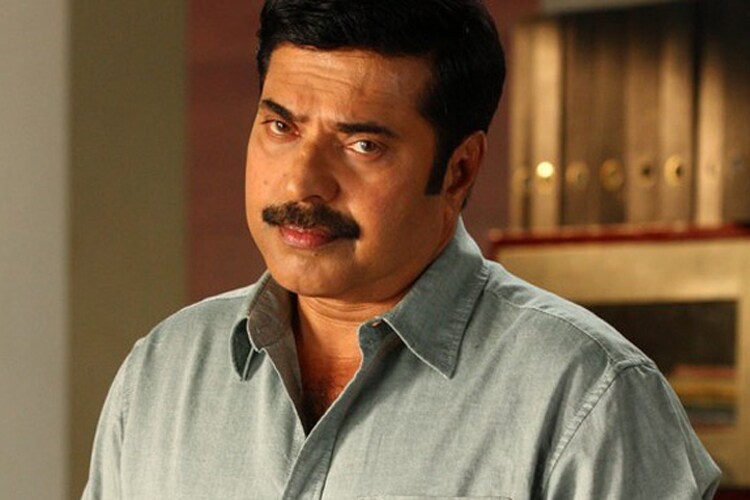 Today, as Mammootty celebrates his birthday, we revisit some of his most mesmorising big screen outings.
Chennai: Even though more than three decades have passed since Mammootty made his big screen debut with 'Mela', the mania surrounding the Malayalam megastar just refuses to fade away. A three time National award winner, 'Mammooka' has over the years established himself as a synonym for brilliance courtesy his grand personality, engaging dialogue delivery and above all tremendous versatility as a performance.
Today, as Mammootty celebrates his birthday, we revisit some of his most mesmorising big screen outings.
Varsham: Directed by Ranjith Sarkar, 'Varsham' is best remembered for its heat warming storyline which touched upon the turbulent relationship between a father and his son. A runaway hit at the box office, the film earned some rave reviews and helped Mammootty win a Filmfare award.
Adiyozhukkukal: Touted as a hard-hitting drama, 'Adiyozhukkukal' created quite stir amongst movie buffs courtesy the crackling chemistry between Mammootty and Rahman. Essaying the role of a feisty young fisherman, 'Mammooka' delivered an intense performance, winning his maiden Filmfare award. Interestingly, 'Adiyozhukkukal' also featured Mammootty's 'arch-rival' Mohanlal in a pivotal role.
Dr Babasaheb Ambedhkar: Shot in English, the film is regarded as a fitting tribute to the iconic Dr BR Ambedhkar and his role in formulating the Indian constitution. Funded by government of Maharastra and the Ministry of Social Justice and Empowerment, 'Dr Babasaheb Ambedhkar' featured a highly relatable performance from Mammootty. Directed by Jabbar Patel, it helped the actor win a National award.
Kutty Srank: Arguably one of the most challenging films of Mammootty's career, 'Kutty Srank' saw him playing three diverse yet similar characters with absolute ease. Also featuring Kamalinee Mukherjee and Anjuli Shukla in important roles, the film was screened at quite a few film festivals in India as well as abroad.
Mathilukal: Regarded as one of the evergreen classics of Malayalam cinema, 'Mathilukal' was based on the eponymous autobiographical novel of legendary freedom fighter Vaikom Mohammed Basheer. Directed by the Adoor Gopalakrishnan, the film focused on the romance between Basheer and a woman housed in a neighboring prison compound. Needless to say, Mammootty did full justice to his role and won a National award.
Vidheyan: Yet another classic from the Mammootty-Adoor Gopalakrishnan combination, 'Vidheyan' revolved around the bond between a loyal slave and his ruthless master. Set in south Karnataka, the film was based on a Malayalam novel authored by Paul Zacharia.
Thalapathy: Loosely based on the Indian epic 'The Mahabharata' and directed by Mani Ratnam, this iconic Tamil film created waves in the industry thanks to its simple yet highly meaningful screenplay. Interestingly, 'Thalapathy' saw Mammootty share screen space with the 'Thalaiva' of southern cinema Rajinikanth. Interestingly, it was later on dubbed into Hindi and Telugu as 'Dalapathi'. It was also dubbed into Hindi and Telugu as 'Dalapathi'.
Pazhassi Raja: Shot on a staggering budget of Rs 27 crore, 'Pazhassi Raja' highlighted the achievements of a brave king who opposed the unfair practices of the British rulers in the eighteenth century. Essaying the titular role, Mammootty pulled off some deadly/demanding stunts with effortless ease, redefining the very meaning of onscreen machismo. Directed by Hariharan, it was praised by critics and audiences alike.
Swati Kiranam: Boasting of melodious music from KV Mahadevan, 'Swati Kiranam' saw Mammooty essay the role of an arrogant music teacher with tremendous grace. Touted as a musical-drama, the film was screened the International Film Festival of India 1992 where it floored those in attendance.
Loudspeaker: Directed by Jayaraj, 'Loudspeaker' explored the intriguing the relationship between a servant and an accomplished astrophysicist. Featuring some lovable performances from Mammooty and his co-star Sashi Kumar, the film received favourable reviews and found reasonable critical success.
Read full article