Black Panther Is The Highest-Rated Superhero Movie Ever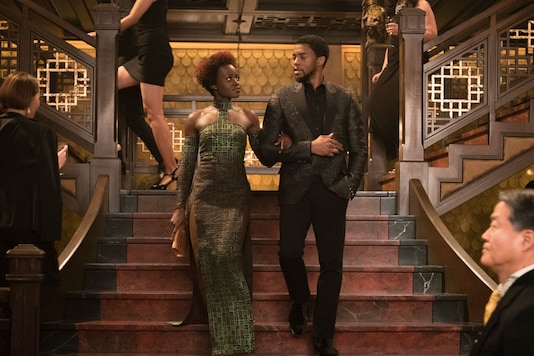 This image released by Disney shows Lupita Nyong'o and Chadwick Boseman in a scene from Marvel Studios' "Black Panther." (Image: AP)
Los Angele: Black Panther has raced past The Dark Knight and Iron Man to earn the best-aggregated score on Rotten Tomatoes of any live-action superhero film.
The Ryan Coogler-directed film's score is currently at 97 per cent.
Christopher Nolan's The Dark Knight and Jon Favreau's Iron Man are tied at 94 per cent.
The film, starring Chadwick Boseman as T'Challa/Black Panther, Lupita Nyong'o, Michael B Jordon, Daniel Kaluuya, Letitia Wright, Winston Duke, Angela Basset, Forest Whitaker, Andy Serkis and Martin Freeman, is already a winner at the box office.
First Published: February 20, 2018, 11:56 IST
Next Story