Bollywood Lacks Producers Who Understand The Creative Process: Shahana Goswami
In an exclusive interaction with News18.com, Shahana Goswami talks at length about her film Tu Hai Mera Sunday and the blurring distinction between commercial films and festival films per se.
Shahana Goswami, known for her breakthrough performances in Rock On and Heroine among others, says that Bollywood lacks producers who have a fine understanding of the creative process that filmmaking is.
"We do not have producers who understand the creative business. Because at the end of the day, a film is a creative business- you need to have a gut feeling and you cannot formulate things because that's not how it works. If that would have been the way, then you'd be able to make sure that a film is a sure-shot success with certain key factors but it's not."
"There's been a big shift in terms of focus on content and character development world over," she adds while speaking to News18.com.
On being asked about the distinction between commercial cinema and film festivals per se, Goswami shares that now the lines have blurred. "I feel in the past 5 years, there's been a consistent increase in people's appreciation for good work. The festival films and commercial films are much closer to each other now. The social media now encourages you to have an opinion and to discuss it, so people are not dependent solely on reviewers but also on the large public opinion. Therefore, it's a good time- in terms of cinema wherein creativity, content and honesty are being appreciated."
"The bottom line is that it should be a good film that moves and touches you. It can be of any genre. In India, this distinction is not so black and white anymore. There's a much larger spectrum and the films cannot be compartmentalised easily, which is wonderful."
Goswami also highlights that just because a film is made in the commercial space doesn't mean it's bad cinema. "But I also want to add that I don't think Bollywood 'commercial' films necessarily mean that they're bad. I've grown up watching commercial films and I think they're fantastic, I've felt moved by them and entertained by them. The only thing is that they have to be made well and with honesty and that's something I haven't seen in a long time in Bollywood commercial space."
"You can make a good film with the right people and the right team, it doesn't have to be an expensive project and use somebody that is just there for the name," she adds.
Goswami, who has never played a quintessential Bollywood heroine role, admits that even if she wanted to pursue, she has never been offered any typical heroine role and that with time, she's only gotten a clear perspective on what she doesn't want to do.
"I don't think I've ever been offered any typical Bollywood heroine roles, so I haven't had the opportunity to think about it and say yes or no. I'm usually instinctive of my choices but the only conscious decision that I've made is to say no to things that don't challenge me or help me grow," she says.
She also maintains that the only thing she lets dictate her choices is that the project should offer her growth- both personally and professionally.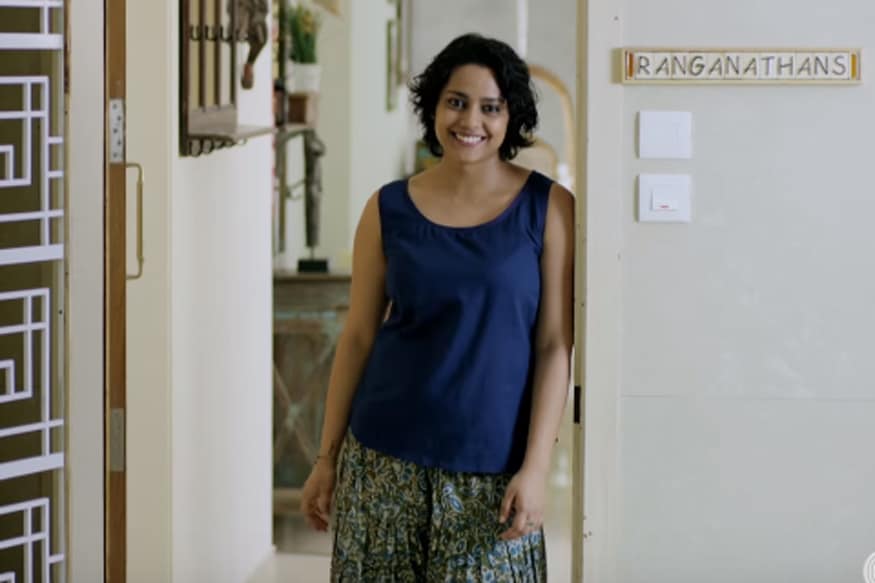 "As an actor, a project has to take you forward in some ways in your creative process. I let that be the only thing that guides my instincts and I think I've become more and more clear about what I don't want to do. There's still a very wide range of things that I could do or might want to do. But as you become more and more selective, your options become thinner. But it's also about opportunities that depend on too many factors. I'm very happy that I've managed to get good work consistently for 10-11 years that I have been working," she explains.
Her latest big screen outing, Milind Dhaimade's Tu Hai Mera Sunday, has received rave reviews both from the critics and audience. Of all things about the film that's resonating with viewers, the main perhaps is that it delivers a simple message without being preachy. To this Goswami explains, "The film doesn't have any big story, it isn't preachy and not trying to tell you what to do but it's just reflecting your life and letting you know that there's hope and happiness. I think simple messages are harder to put across effectively. And if you can use humour to communicate something simple, it just works beautifully."
"Milind is that kind of a person - he lives, feels and acts from his gut and he's put all of that out in this film. It's very hard to do it well- creatively and honestly but when it does work, it's like hitting gold."
Goswami will next be seen in Dipesh Jain's In The Shadows, co-starring Manoj Bajpayee, Ranvir Shorey and Neeraj Kabir, which will premiere at Busan International Film Festival and then at the ongoing Jio MAMI. She will also be seen in the second season of Netflix' popular series Sacred Games being helmed by Vikram Aditya Motwane.
Get the best of News18 delivered to your inbox - subscribe to News18 Daybreak. Follow News18.com on Twitter, Instagram, Facebook, TikTok and on YouTube, and stay in the know with what's happening in the world around you – in real time.
Subscribe to Moneycontrol Pro and gain access to curated markets data, trading recommendations, equity analysis, investment ideas, insights from market gurus and much more. Get Moneycontrol PRO for 1 year at price of 3 months. Use code FREEDOM.
| Edited by: Kriti Tulsiani
Read full article