GET Stock

Quotes



Budhia Singh: Born To Run Movie Review: As Real As It Gets
Will the story of who could have been an Olympic hero leave a big imprint on your heart? Kriti Tulsiani from News18.com is inside the theater to find out.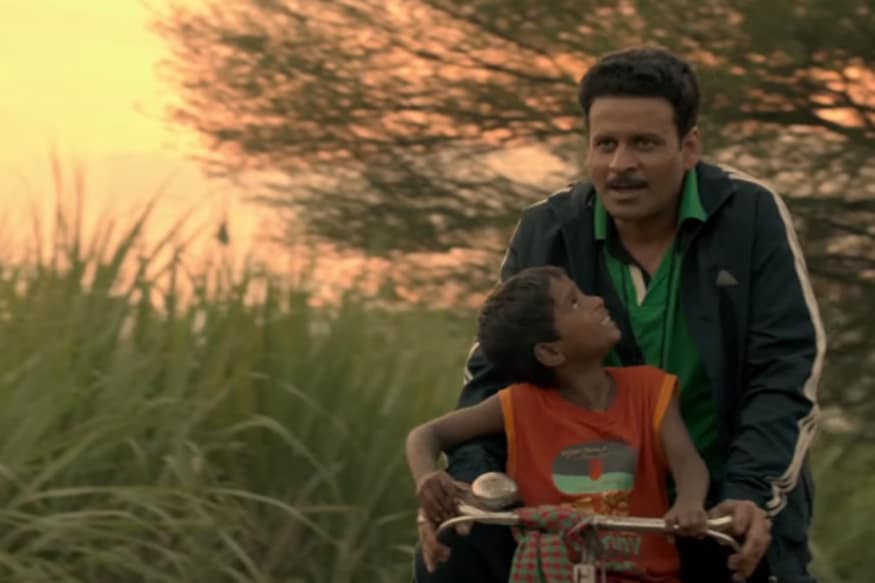 Image: Youtube/ Screenshot from the trailer of 'Budhia Singh: Born To Run'
Manoj Bajpayee-starrer is a true story of the youngest marathon runner in India. Directed by Soumendra Padhi, the film chronicles the life of the five year old, played by Mayur Patole, who ran 48 marathons in a year.
Budhia Awooga Singh was born in the state of Odisha. He ran from Bhubaneswar to Puri at the age of four covering 65 kilometres in seven hours and two minutes and was listed as the world's youngest marathon runner in the Limca book of records in the year 2006.
Backed by a strong story and a national award for Best Children's Film in 2016, the film has already got our curiosity piqued. Will Manoj Bajpayee's acting prowess win hearts once again? Will the story of who could have been an Olympic hero leave a big imprint on your heart? Kriti Tulsiani from News18.com is inside the theater to find out.
12:31 PM: Tweet review of #BudhiaSingh to start in a bit. Stay tuned.
12:36 PM: Directed by #SoumendraPadhi, #BudhiaSingh features @BajpayeeManoj and #MayurPatole in lead roles. @Budhiaborntorun
12:44 PM: Set in Odisha, #BudhiaSinghBornToRun is based on the true story of a 5-year-old boy #BudhiaSingh and his mentor coach Biranchi Das.
12:48 PM: .@TillotamaShome as the mother of #BudhiaSingh is impressive. Selling a child for Rs 850; abject poverty is depicted in the beginning.
12:54 PM: Not just his words, but the intensity of @BajpayeeManoj's character Biranchi Das can be seen and felt through his eyes. #BudhiaSingh
1:01 PM: The more you see the kids in @Budhiaborntorun, the more you feel for them and the more you feel with them. #BudhiaSingh
1:08 PM: Old enough to run all day but not old enough to tie his own shoe laces. How far is too far? #BudhiaSingh
1:10 PM: #BudhiaSingh's journey from a common 5-year-old boy to becoming national and international media's favorite is depicted brilliantly.
1:14 PM: With #RioOlympics2016 just around the corner, #BudhiaSingh couldn't have been timed better!
1:26 PM: Real-life footages add depth to the @Budhiaborntorun story. #BudhiaSingh
1:28 PM: We're half way into the journey of 5-year-old #BudhiaSingh and his ambitious but cynical coach Biranchi Das and it is as real as it gets.
1:35 PM: Special word for #ShrutiMarathe, who's playing @BajpayeeManoj's wife. Her emotions and feelings are so palpable! #BudhiaSingh
1:56 PM: #MayurPatole as #BudhiaSingh is such a find! Phenomenal in his portrayal, honest in his dialogue delivery. @Budhiaborntorun
1:57 PM: You'll often find yourself adoring @BajpayeeManoj and #MayurPatole's chemistry. #BudhiaSingh
2:12 PM: #SoumendraPadhi depicts a nuanced version of Das' ideologies and the dirty politics of local politicians and bureaucrats. #BudhiaSingh
2:25 PM: #BudhiaSingh isn't really a black or white film. It's shades of grey which will make you think more about the wonder boy of India.
2:30 PM:.@BajpayeeManoj once again proves his acting prowess. His nuanced portrayal of #BiranchiDas takes this film a notch up. #BudhiaSingh
2:33 PM: Endearing performances, strong plot and the well-timed release of #BudhiaSingh makes it worth a watch. Definitely.
2:37 PM: #BudhiaSingh doesn't take much time to build the plot and that's exactly what keeps you invested.
2:37 PM: Thank you for staying with us throughout the tweet review of #BudhiaSingh.
Tweets about #BudhiaSingh from:News18movies

Also Watch
Read full article