'Byomkesh Bakshi' is a role that any actor would die to do, says Bengali actor Jisshu Sengupta
Bengali star Jisshu Sengupta is going to have a busy Durga Puja this year. The actor will be seen playing two strikingly different roles in his next releases- both of which release on the same day.
During his recent visit to the capital, Ibnlive.com caught up with him on a candid chat about his films, Bengal film industry and why we don't get to see him enough in Bollywood films.
Jisshu's Puja outing on the big screen is an interesting mix. He plays the famous sleuth in Anjan Dutta's 'Byomesh Bakshi' and a negative role in Srijit Mukherji's 'Rajkahini'. With both the films releasing on the same day, does he feel there will be clash – or one film will over power the other? " I am playing radically different roles in both films. I have a cameo in 'Rajkahini'. It is an important role but it comes in the end. I have done few negatives roles in the past but this has to be the darkest one," says the actor and adds "Byomkesh is a different role. I am a sleuth in the film."
With 5 big films releasing during Puja, Jishhu feels that good films will run no matter what. "There is no point thinking how many films are releasing on a particular Friday. Audience is not stupid. They know how to differentiate between good and bad films. If the content is good they will watch it," the actor reasons.
There has been an influx of films on Byomkesh Bakshi in the past two years. Bengal itself has seen three different actors playing the detective from author Sharadindu Bandyopadhyay's popular series in the recent past. Jisshu is the fourth actor to play the sleuth on screen. Why play a character that has already been played on screen so many times, we ask. "I think Byomkesh Bakshi and Feluda are roles that any actor would die to do it. And why shouldn't I play it if it is offered to me? Abir Chatterjee (the previous Byomkesh in the Anjan Dutta's film) is different, I am a different actor. Dhritiman Chatterjee (he played the older Byomkesh in another film) is different, Sushant (Singh Rajput) has done it and so has Uttam Kumar and Sujoy Ghosh. Every actor has a different style, different approach to the character. I've tried to do it differently."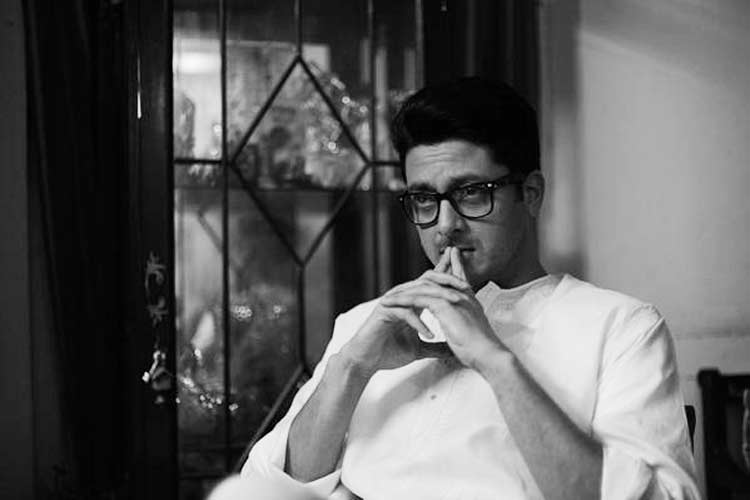 A still from Anjan Dutta's 'Byomkesh Bakshi'
Jisshu feels his Byomkesh is a moody and 'edgy' and states that it was challenge to play a role that was played so well by Abir Chatterjee in the prequel. "My biggest competitor was Abir because my wife loved him as Byomkesh. She has watched the dubbed version of my film- and she approves. So I am glad."
Jisshu is married to actress Nilanjana Bhowmik, who was a prominent face on TV in the 1990s. They are considered one of the most celebrated couples of Bengali film industry.
Incidentally, Jisshu has been part of some memorable Bollywood films like 'Barfi!', 'Mardaani' and the recent 'Piku'. But all have been miniscule or cameo roles. Is it a conscious decision to play small roles in Bollywood? "I know Anurag Basu for a long time. I think Shiney Ahuja was supposed to do my role in 'Barfi!' but Anurag called me after watching me in 'Nauka dubi'. Then Pradeep da (Sarcar) offered 'Mardani' to me. I actually had a huge role in 'Mardaani' but then the whole script changed. As a result 70% of my role got chopped. But I am fine with it. Film is more important than my role and the film did very well. So I am happy and don't really have regrets about it," explained the actor and added, "I knew what I was getting in for 'Piku'. It was a decent role; sweet role- at the end of the day you'd feel that 'Is ladke ka kuch hona chahiye tha' about my character. That's what I loved and hence did it."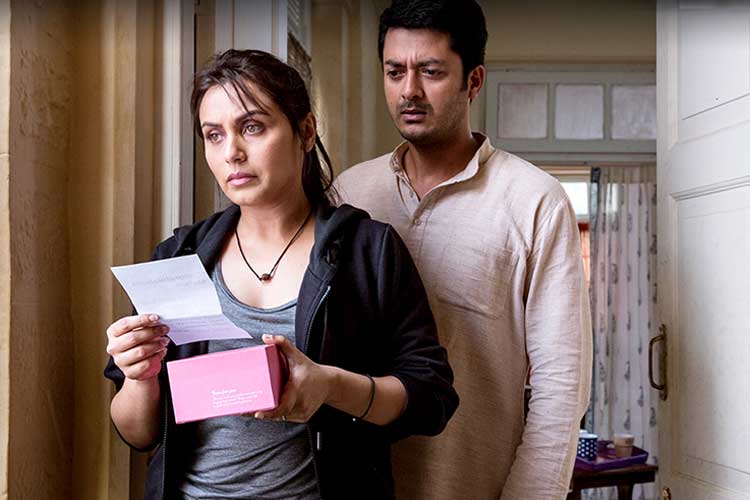 A still from 'Mardaani'
Jisshu revealed that several other roles came his way post 'Piku' but he wants to wait for something 'lucrative'. "I am open to do Kannada, Tamil, Telugu, Hindi films- as long as its good cinema. I don't mind doing a 10 minute role either but film has to be good. I want people to come out of the theater and say "who was that guy" I believe in playing strong characters which creates impact in audience's mind."
The actor has his plate full as of now. Post the release of 'Byomkesh Bakshi' and 'Rajkahini', Jisshu will start working on another film with Anjan Dutta iOctober onwards. He also has films with Indranil Ghosh, Srijit Mukherji and the sequel of Byomkesh Bakshi in the pipeline. "Half of year I was not doing anything- Only 'Sa Re Ga Ma Pa' which is an incredible show to be a part of. It is an honest show and one of the best reality shows we have on Indian TV right now," says the actor.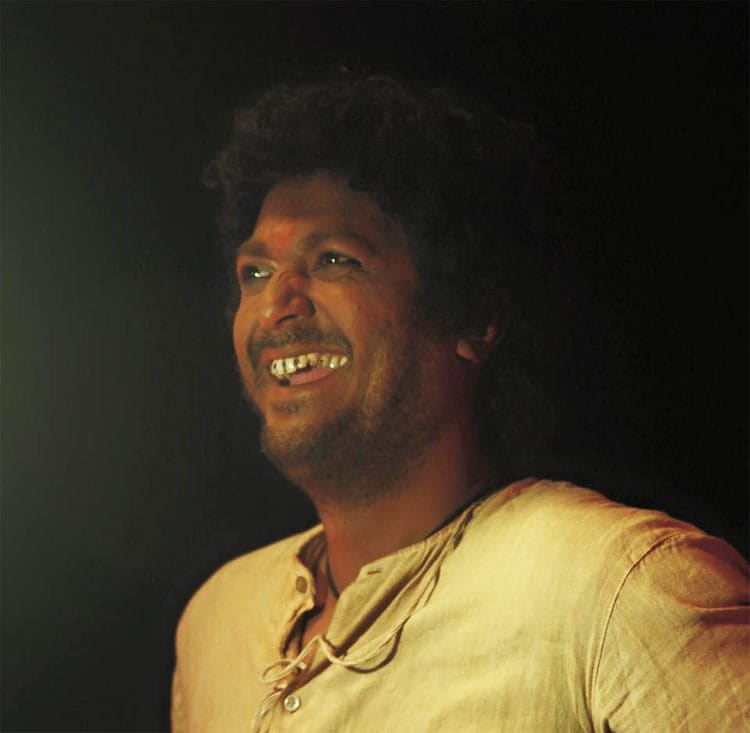 Jisshu Sengupta in 'Rajkahini'.
As a prominent face of Bengali films, Jisshu states that he is proud to a part of an industry which produces quality cinema. "In the last five years Bangla films have done so well all over the world and got such amazing feedback. We need to create more cinema halls to bring in more audience to watch Bangla films even outside the state," said the actor.
Jishhu Sengupta's film 'Byomkesh Bakshi' releases in Bengal on 16th October. It has been directed by Anjan Dutta and also features Saswata Chatterjee in a prominent role.
Get the best of News18 delivered to your inbox - subscribe to News18 Daybreak. Follow News18.com on Twitter, Instagram, Facebook, Telegram, TikTok and on YouTube, and stay in the know with what's happening in the world around you – in real time.
Read full article