Calling an Adult Film Star a Porn Star a Sign of Patriarchy: Richa Chadha
Richa Chadha is currently busy shooting Shakeela biopic in Bengaluru.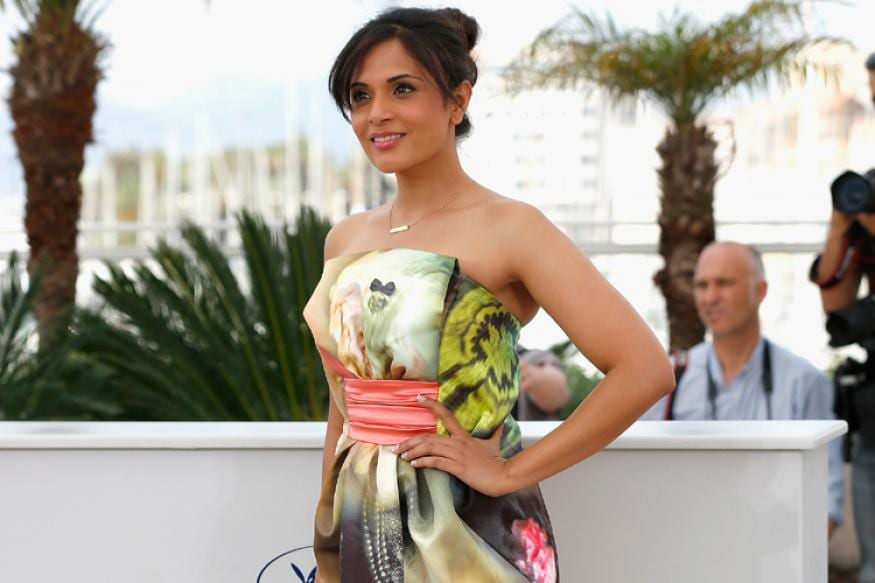 Image: Reuters Pictures
Actress Richa Chadha, who essays south Indian film actress Shakeela in a biopic of that name, says being disrespectful towards any successful adult film star and tagging her as a "porn star" is a sign of a hypocritical and patriarchal society.
"Calling an adult (film) star a porn star is a sign of patriarchy. You are disrespecting an actress (Shakeela in this case) who is part of films that are adult in theme. And then you are watching them so much that those films are making huge money. What kind of hypocrisy is that," Richa told IANS.
Highlighting the "duplicity of the morality of our society", she said: "Adult films are made because there is a market for them... It is really easy to call successful, self-made woman names in a patriarchal society."
Directed by Indrajit Lankesh, the logo of Shakeela was launched a few days ago. The film's tagline reads 'Not A Porn Star'. So, is it a way of conveying to the audience a perspective on the story of Shakeela?
"See, there is no point of fighting about what people said about her at the peak of her career. People watched her films and called her a porn star, which she was not. In the film, we are unveiling the story of an actress and the unexplored side of her journey. Then let the people decide if she really deserved the tag she had to bear," Richa said.
An outspoken and forthright actress, Richa has been vocal about the #MeToo movement as well. She says she feels privileged that, from the beginning of her career, she never had to deal with any sexual predator.
"I am really fortunate, in all the opportunities that came my way, of not having to deal with these regular predators who are making the work environment worse for women. But I want to say that I know almost all women somewhere or the other have faced some moments of awkwardness in their life -- be it an inappropriate text, uncomfortable touch, some eyes gazing at them... It all happens to us at the workplace."
Such practices have also led to some good talent being lost. But Richa says not anymore.
"We lost a lot of them in the last few years, but now that women are opening up and standing up against such discrimination, the future looks bright where new talent will come and flourish without feeling uncomfortable at the workplace," she said.
Get the best of News18 delivered to your inbox - subscribe to News18 Daybreak. Follow News18.com on Twitter, Instagram, Facebook, Telegram, TikTok and on YouTube, and stay in the know with what's happening in the world around you – in real time.
Read full article