Cannes 2018: A Sneak Peek Into What Bollywood Celebrities Were Upto Before the Red Carpet
Here is a peek into what your favourite stars have been up to at Cannes before, during and after their dazzling red carpet entries: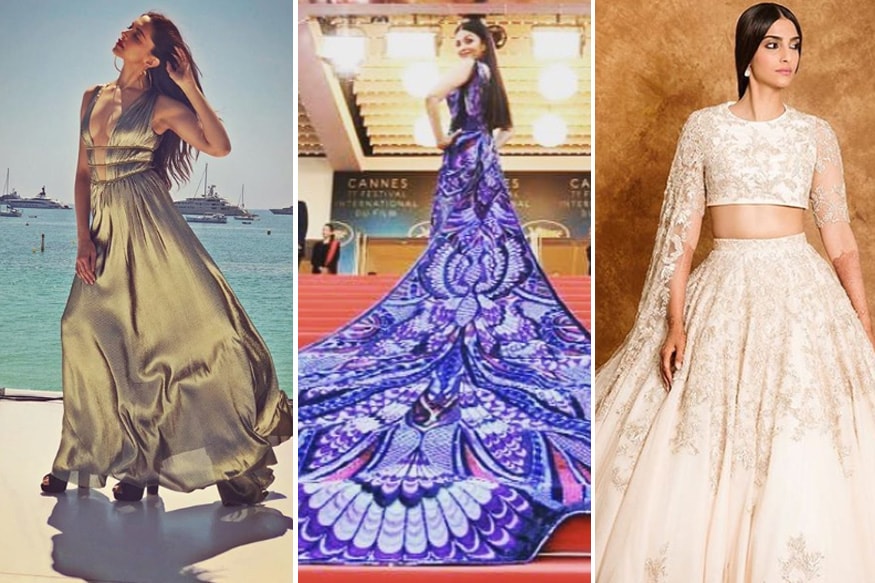 Image: Instagram
Come May, the film and fashion world is abuzz with 'who wore what' at the globally renowned Cannes Film Festival. This year was no different, even a tad bit more exciting as many Bollywood celebrities made their appearances on the famed Cannes red carpet. Whether it was the in-house reigning queen Kangana Ranaut making her Cannes debut to veteran Cannes show-stealer Aishwarya Rai Bachchan and the versatile Nawazuddin Khan's antics, Indian celebrities added to the glitz and glam of the festival and curated many unique moments of their own.
Many of these celebrities also took to Instagram, capturing some of the most memorable moments from their visit giving fans across the world a glimpse into all the background preparation that went into creating some of their most iconic red carpet looks and their overall life at Cannes.
Whether it was Huma Qureshi's fun boomerang's while getting her hair done, Kangana Ranaut's shimmying with Jim Sarbh or Deepika Padukone's slow-motion videos in her different looks, Sonam Kapoor's stories capturing teasers of her looks or Aaradhya's adorable antics that Aishwarya captured during her visit, here is a peek into what your favourite stars have been up to at Cannes before, during and after their dazzling red carpet entries:
On the way to the red carpet, Deepika boomeranging in her flamingly pink Ashi Studio ensemble
Credit: @Deepika Padukone
How fun is Cannes without a little shimmy with Kangana and Jim Sarbh?
Credit: @Jim Sarbh
Aishwarya and Aaradhya have a fairy twirl moment before her big red carpet entry
Credit: @AishwaryaRaiBachchan
Just Deepika flying away
Credit: @Deepika Padukone
Queen bee Kangana gives her fans a glimpse of her dresser for the day
Credit: @Santu Misra
Whats Cannes without a slow motion walk. Huma Qureshi shows us how:
Credit: @Huma Qureshi
Nawaz gives us a glimpse of Cannes through the eyes of Manto while he gets ready for his red carpet appearance
Just Kangana letting her hair down at Cannes
Some quiet mother-daughter time at Cannes. Check.
There is nothing like too much lipstick - Deepika Padukone agrees
Kangana shows us that when you are going to Cannes you either strut in style or you don't, at all:
Aaradhya gives her mom a good luck kiss before she dazzles at the red carpet
Just Sonam wearing a Vera Wang dress and chilling by the sea
And what is Cannes with all work and no play
If you are looking for that perfect fashion inspiration or being the ultimate fan – Instagram is indeed your window into your favourite star's life.
Get the best of News18 delivered to your inbox - subscribe to News18 Daybreak. Follow News18.com on Twitter, Instagram, Facebook, Telegram, TikTok and on YouTube, and stay in the know with what's happening in the world around you – in real time.
Read full article