GET Stock

Quotes


Chris Pratt-Anna Faris Split: A Flashback of Adorable Moments Shared by the Couple
Did you hear something break? That was our heart after hearing the news of Chris Pratt and Anna Faris separation.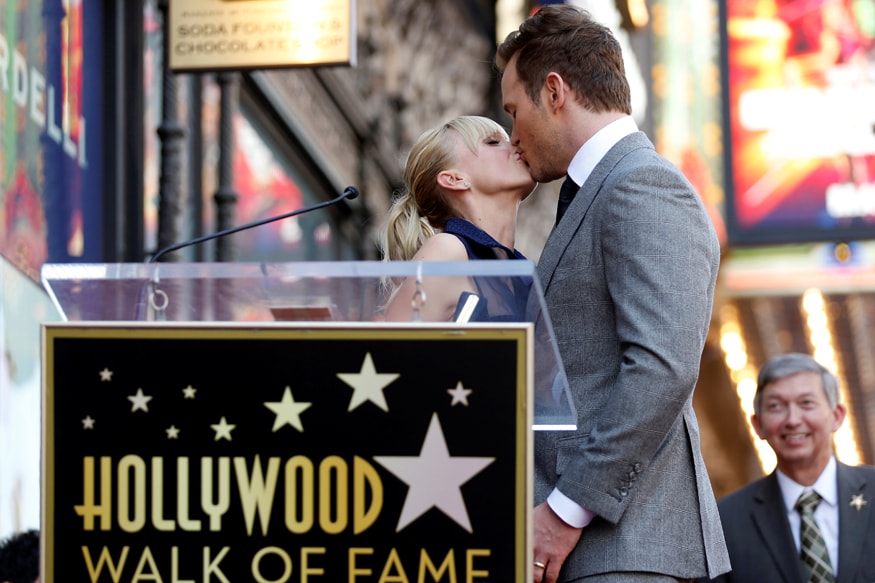 Image: Reuters
In a news that is not likely to go down well with the romantics, Chris Pratt and Anna Faris have announced their separation, breaking all our hearts. Another adorable couple splits only to make us realise that true love is not perfect and that time and distance can dent any relationship.
One of Hollywood's most-loved couple has mutually decided to part ways after eight years of marriage. The couple shares a 4-year-old son Jack together.
Pratt's publicist confirmed the separation to CNN. "Anna and I are sad to announce we are legally separating. We tried hard for a long time, and we're really disappointed. Our son has two parents who love him very much and for his sake, we want to keep this situation as private as possible moving forward," Pratt posted on his Facebook page.
"We still have love for each other, will always cherish our time together and continue to have the deepest respect for one another."
A similar statement was tweeted from Faris' verified account as well. While the couple has insisted to keep situation private, their cute-couple moments are all over their social media accounts. As the news of their disheartening separation sinks in, let's take a look at some of the most lovely posts the actors shared about each other.
The way Anna wished Chris on his birthday, only this year!...
Ahhh!!! Happy birthday honey!! You always make me laugh. And I love being romantic over twitter. @prattprattpratt https://t.co/BeVKkNZ2de

— Anna Faris (@AnnaKFaris) June 21, 2017
Her 'Main Men'..
My main men!! pic.twitter.com/6W7EtvEKwg

— Anna Faris (@AnnaKFaris) June 23, 2017
The adorable way Anna wished Chris 'Father's day'...
Happy Father's Day to all the amazing men out there! @prattprattpratt Father's Day 2 years ago -great memories pic.twitter.com/gduL7xi8tM

— Anna Faris (@AnnaKFaris) June 18, 2017
And shared THIS!..
Also my two sweet guys in the back of a pedi cab pic.twitter.com/buFiXdeURR

— Anna Faris (@AnnaKFaris) April 30, 2017
This adorable backstage photo with their son's drawing all over the mirror!...
Now it's getting real. Chris may be annoyed. 403pm pic.twitter.com/67qMmlTdCO

— Anna Faris (@AnnaKFaris) April 19, 2017
And the hilarious captions...
Going through photos again. This is chris kissing my freezing nose in Tokyo please don't vomit. I just did. pic.twitter.com/HbEmFgKJxI

— Anna Faris (@AnnaKFaris) April 19, 2017
The way he wished Mother's day to the beautiful mother of his son...
The way he thanked her for being on his side...
And the hilarious way he put a Snapchat filter on an asleep Anna...
When Anna turned a hilarious muse for Chris...
God! These guys were adorable to the core! *runs and cries*
Both, Chris and Anna are two of the most hilarious actors when it comes to sharing their lives with fans. Humorous, caring, loving and awkward together, the split of Chris and Anna has broken the hearts of many and no amount of ice-cream tubs can help us in recovering from it.
No happily ever afters anymore even for the most real couples? Is it?
Also Watch
Read full article