Christopher Nolan is Coming to India to Help a Man Who Took the Mammoth Job of Preserving Films
Shivendra Singh Dungarpur, the founder of FHF, has made film-preservation his life's mission. And, it isn't easy.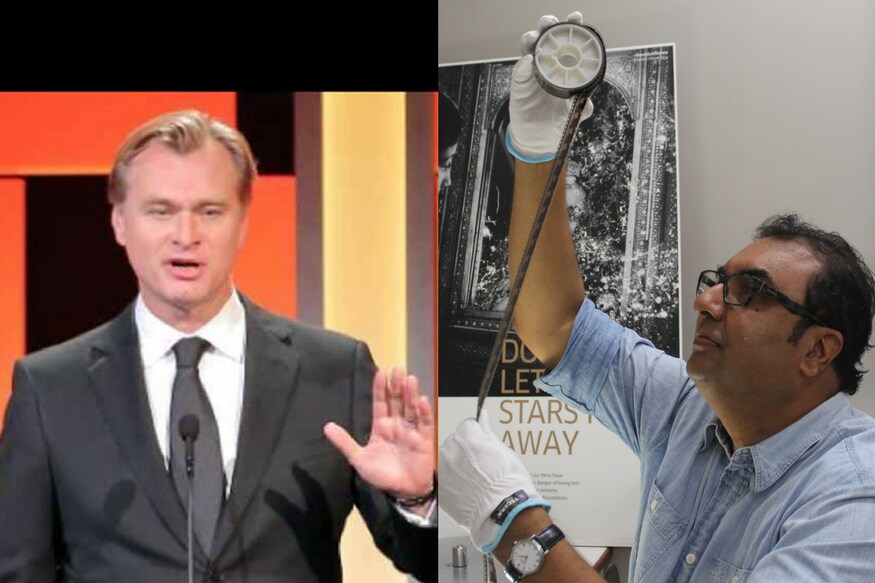 Shivendra Singh Dungarpur, the founder of FHF, has made film-preservation his life's mission. And, it isn't easy.
Shivendra Singh Dungarpur, an archivist and restorer of films -- who has launched a crusade to preserve the cultural heritage of India through cinema-- has hardly slept in the last few days. "I'm so excited that I don't feel tired," he said.
The reason for Dungarpur's excitement is Christopher Nolan's visit to India.
The founder of Film Heritage Foundation (FHF) has found a new voice in Nolan, one of the most revered directors of the world. Impressed by the work of Dungarpur, the filmmaker has come to India to start a dialogue on film preservation.
Dungarpur could not have asked for better representation.
Nolan is one the few filmmakers who loves making films on celluloid, a medium that mainstream filmmakers no longer use. Along with him, visual artist Tacita Dean will also be championing the cause of film preservation. Nolan and Dean are scheduled to host a discussion on 'Reframing The Future Of Film' on April 1, 2018, in Mumbai. The event has already garnered media interest and generated fan frenzy.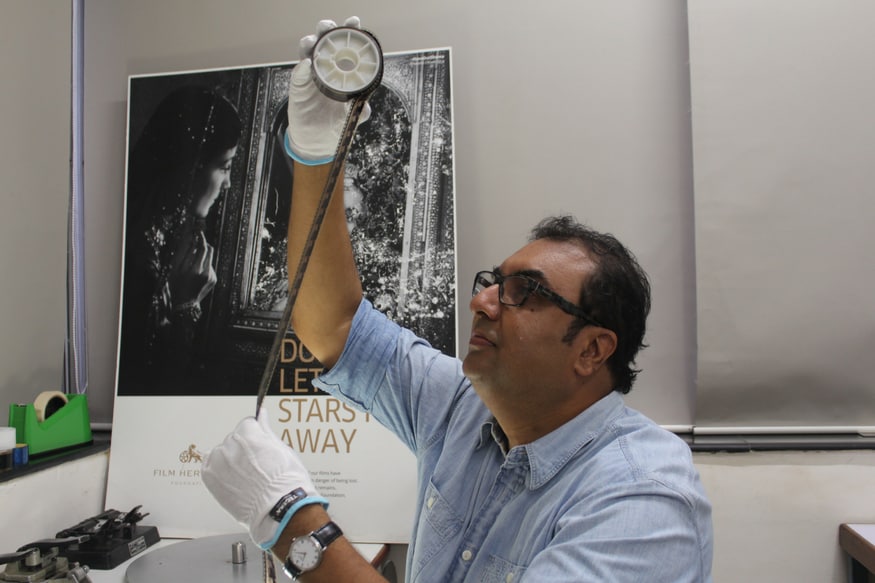 "My cause is getting a voice for the first time," said Dungarpur in a very excited tone. Talking about Nolan's upcoming discussion with Tacita Dean, the archivist said that Nolan will discuss how celluloid can co-exist with digital. Dungarpur, whose FHF is helming the event, confessed that Nolan's visit has made him ecstatic because now people and media will finally pay attention to the preservation of cinema.
Dungarpur has made film-preservation his life's mission. However, the job isn't easy.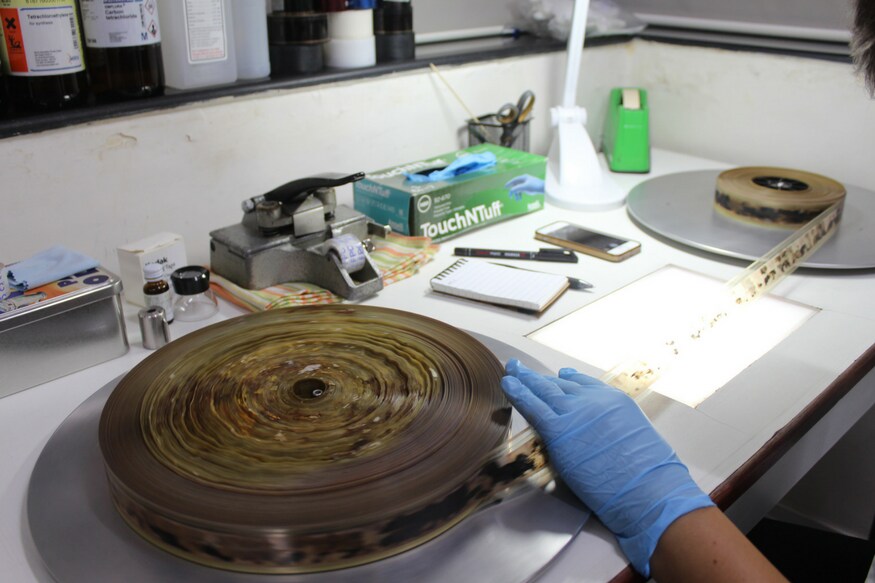 When he opened Film Heritage Foundation in 2014, he did not know he was launching a crusade against the pedantic mindset of Indian film fraternity. "We had to talk to everybody who was in the industry and convince people to have faith in us and preserve with us. In India, people will rather destroy rather than give it to an individual, because people are so worried that we might sell it off," said Dungarpur.
Apart from battling mindsets, it was hard to find a starting point when it came to preserving films. "Half the films were gone and the ones which were there were in bad quality YouTube versions," Dungarpur explained. The state of affairs was pitiful, the archivist could not find Gulzar's Machis or Libaas.
In a country like India where people deface ancient monuments, and government barely does anything to preserve heritage homes, there was hardly any efforts being made to preserve films. Except for the government-run, National Film Archive of India, there wasn't a single organization, a single museum dedicated to the cause. Dungarpur, thus, took the responsibility to fill the void that was causing cultural atrophy in India and single-handedly revived the art of film preservation.
Often, archiving is associated with past. However, that is hardly the case. While a crucial part of film preservation is to conserve old film reels and keep them in a sustainable habitat, a very important part of archiving is also to safe-lock the present moment and all that it represents. Over the past few years, FHF has been collecting posters of every new film that releases in India, irrespective of which regional film industry it belongs to. Newspaper clips and film magazines are being cataloged conscientiously to make sure no report about a recent film goes undocumented.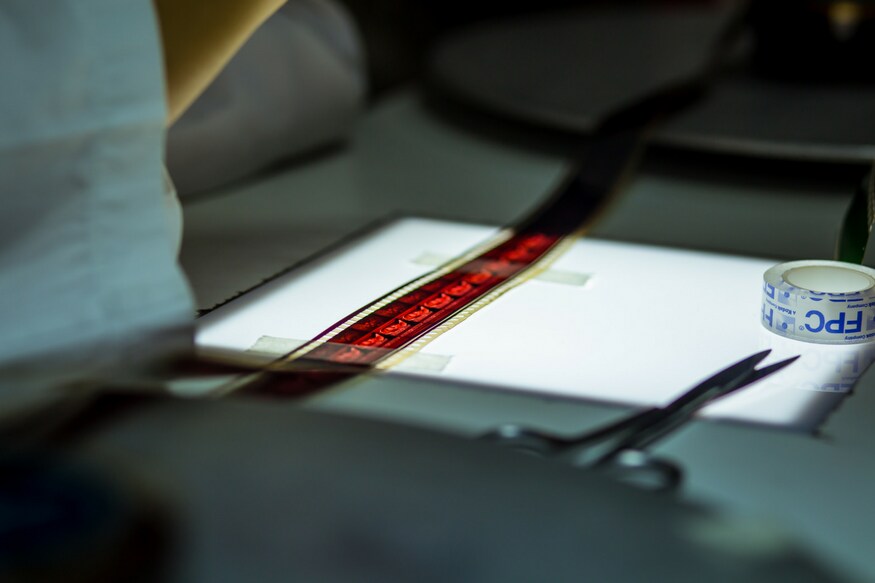 Preservation in simple terms is keeping something in a correct condition in terms of temperature and humidity. An object suffers when it goes through different climatic conditions, so the idea is to provide a home for these objects. "I treat films as human beings, as the human soul." said the archivist.
"Just like the soul of any human body embodies so many elements, a film also embodies many things. A film has the souls of actors who have acted in it, technicians who have worked on it and more importantly the people who have watched the film. Are you going to allow that to be destroyed? "He asked.
The idea of preserving a film is not to make it updated, it is to conserve the aesthetic sensibilities of its creator as well as the nuances of the medium for which it was originally created. Upgrading isn't preservation. Dungarpur said that is important to preserve not just celluloid but also digital films. There isn't a competition, between the two mediums, said the archivist, "Both can co-exist." he added.
The archivist said that it is not a very expensive process to protect a film, but the bigger problem is people's lack of interest in choosing this process and the lack of qualified professionals who can carry out film preservation. "When FHF first began people asked me, all this is great but are there people to preserve these films?" said Dungarpur. Trying to cope with the lack of trained professional, he began organizing workshops to impart the technical skills required to preserve films. Through several collaborations with international organizations and many foreign trainers, he has successfully completed three workshops so far.
"One could not believe that one could have a career in film preservation. It gives me immense pleasure that through our workshops students have decided to take a career in film preservation." said the archivist.
Despite the obstacles that Dungarpur has faced while convincing filmmakers and producers to archive their works, with time, a loyal group of directors has emerged who have willingly participated in Dungarpur's effort to document film history. From Farhan Akhtar, Mani Ratnam to Vishal Bharadwaj, many filmmakers have deposited their works at FHF. While the newest thing to be archived is a prop from Vishal Bharadwaj's Rangoon, the oldest thing in Dungarpur's collection is a shoot still of Bhakta Prahlada.
Bubble-wrapping popular culture is one of the primary jobs of an archivist. "As an archivist, I must not judge other people's works. My job as an archivist is to preserve what is liked by the public," said Dungarpur. While he has strong preferences when it comes to cinema, he doesn't let that affect his work. "For me, a Govinda is as important as a Mr. Bachchan or a Satyajit Ray is as important as a David Dhawan or a Rohit Shetty," added the archivist.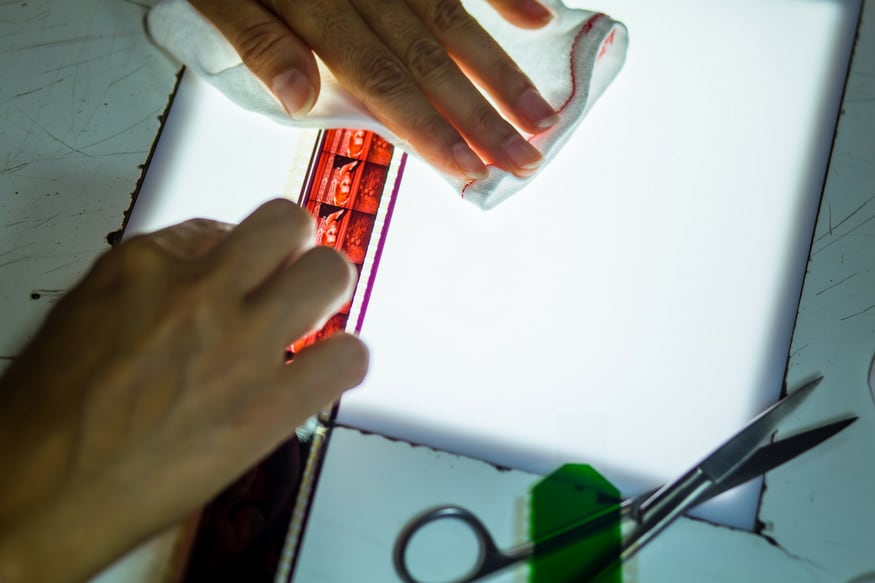 The FHF has been meticulously accumulating and cataloging not only films but also every object related to films. From costumes, 3D objects, posters to lobby cards and letters. The FHF also has signing agreements signed by actors like Pran in the 40s. They have diaries of Sunil Dutt and Sadhana. "A film only reflects what is onscreen. But, what about behind-the-scenes?" asked the archivist.
They collect objects and memorabilia that reflects the personalities of people involved in films. "One would want to see shooting scripts, he would want to see what an actor's remarks were, how did he prepare for the role, are there stills?" Durgarkar said. All these objects are very crucial for any research done on the film industry. If in future someone wants to write a book on the socio-political conditions during which a particular film was being made or how a biopic was created, these collections may be invaluable to that person.
Dungarpur has been a solitary soldier on this crusade of preserving films and cultural heritage for long, but he doesn't think of it as a burden. In fact, he thinks it is a responsibility we all should undertake. "Government is already doing its bit. They have the National Film Archive of India. But shouldn't it be the responsibility of all of us, shouldn't it be the responsibility of the film Industry? Shouldn't it be the responsibility of the people who are watching those films?" he asked.
Dungarpur is hopeful that with Nolan's help he will finally make people aware of their responsibilities and compel them to join him in preserving films. Film preservation is like flash-freezing a moment in time, and Dungarpur knows there is no instant glory in it. His work will only be valuable for posterity. Dungarpur said that hundred years from now, he wants people to look at his work and say, 'Well done Shivendra! You have preserved everything that we wanted to know about cinema.'
Read full article
Countdown To
Elections Results
To Assembly Elections 2018 Results