GET Stock

Quotes


Chucky Returns to Screen with New Film Titled Cult of Chucky
Following up 2013's Curse of Chucky, it will be the seventh instalment of the horror movie franchise, reports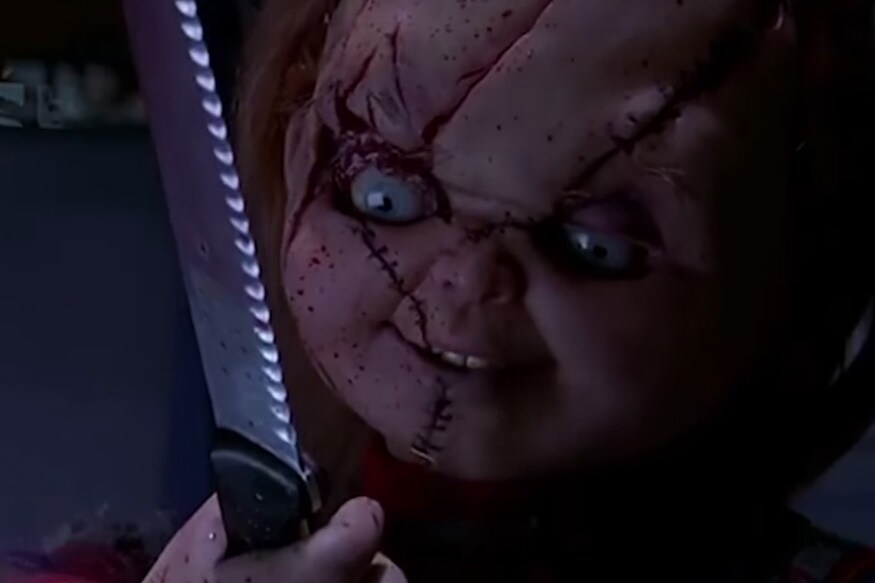 Image: A still from Chucky.
Los Angeles: Entertainment company Universal 1440 Entertainment has officially announced Cult of Chucky through a teaser trailer.
Following up 2013's Curse of Chucky, it will be the seventh instalment of the horror movie franchise, reports aceshowbiz.com.
Cult of Chucky production is scheduled to begin in Canada next week. It is written and directed by Don Mancini, who also directed the last two movies, Seed of Chucky (2004) and Curse of Chucky.
The upcoming movie stars Brad Dourif, who will once again voice Chucky, and his daughter Fiona Dourif, who returns as the voice of Nica Pierce. Alex Vincent and Jennifer Tilly will also return as Andy and Tiffany respectively.
"It's hard to believe that it's been nearly 30 years since Chucky first terrified moviegoers in 'Child's Play'," said Glenn Ross, General Manager and Executive Vice President, Universal 1440 Entertainment.
"Since then the films have generated millions in worldwide box-office revenue. Now Chucky's back with more scores to settle in his trademark twisted style, and you can bet he won't stop until he gets his revenge," he added.
Along with the trailer, Universal unveiled the plot description of "Cult of Chucky". It reads, "Confined to an asylum for the criminally insane for the past four years, Nica Pierce is erroneously convinced that she, not Chucky, murdered her entire family.
But when her psychiatrist introduces a new therapeutic 'tool' to facilitate his patients' group sessions -- an all too familiar 'Good Guy' doll with an innocently smiling face -- a string of grisly deaths begins to plague the asylum, and Nica starts to wonder if maybe she isn't crazy after all. Andy Barclay (Alex Vincent), Chucky's now grown up nemesis from the original 'Child's Play', races to Nica's aid.
But to save her he'll have to get past Tiffany (Oscar nominee Jennifer Tilly), Chucky's long ago bride, who will do anything, no matter how deadly or depraved, to help her beloved devil doll.
Read full article