Claire Foy's Transformation into Lisbeth Salander in 'The Girl in the Spider's Web' Has Got Everyone Talking
Claire Foy looks unrecognisable as she reprises the role of Lisbeth Salander.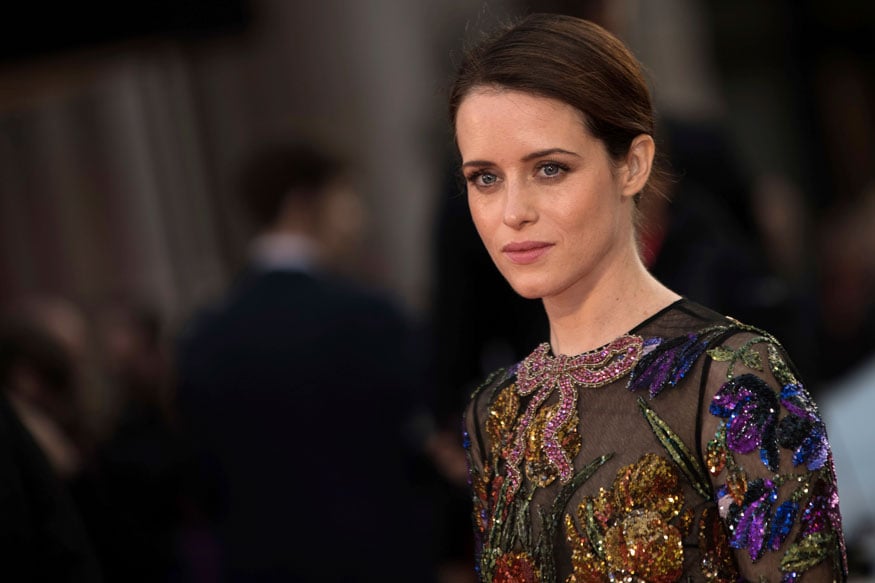 Actress Claire Foy poses for photographers upon arrival at the premiere of the film 'Breathe' showing as part of the BFI London Film Festival opening gala, in London, Wednesday, Oct. 4, 2017. (Image: AP)
The trailer of the next installment of the Dragon Tattoo franchise, The Girl in the Spider's Web has been released. The role of Lisbeth Salander, first essayed by Noomi Rapace and then by Rooney Mara will be now played by the Queen herself, The Crown's Claire Foy. In a stark contrast to her lead role as the matriarch of the Royal Family in the Netflix original, Claire will be seen portraying the gritty and badass hacker Lisbeth Salander, created by the Swedish author Stieg Larsson.
Claire Foy is the #GirlintheSpidersWeb. Watch the trailer for the next chapter of the Dragon Tattoo series now. 11.9.18 pic.twitter.com/P8KVj3CbPg

— The Girl in the Spider's Web (@DragonTattoo) June 7, 2018
Foy's first look from the trailer sent fans into a frenzy and her metamorphosis received mixed reactions from Twitterati.
I was skeptical about a David Fincher and Rooney Mara-less GIRL WITH THE DRAGON TATTOO follow-up, but the Fede Alvarez/Claire Foy SPIDER'S WEB looks promising. https://t.co/0JdiUCTJ6e

— Dylan Stableford (@stableford) June 8, 2018
Honestly, I think Claire Foy is all wrong for this. She looks too prim for Lisbeth and sounds way too proper. It's like an impression of Rooney Mara without the abrasiveness. https://t.co/s5aChfNEXv

— Kayleigh Donaldson (@Ceilidhann) June 7, 2018
Foy wrapped up her second and final season in the The Crown earlier this year, and will be replaced by Broadchurch star Olivia Colman in the next season of the critically-acclaimed Netflix series that earned her a Golden Globe in 2017.
Directed by Fede Álvarez, The Girl in the Spider Web is based on the novel of the same name by David Lagercrantz. The film also stars Sverrir Gudnason, Sylvia Hoeks, Claes Bang, LaKeith Stanfield, Cameron Britton and Stephen Merchant.
Read full article