Commando 2 Review: Vidyut Jammwal's Action is in High-form but Dialogues Dilute the Impact
It's a well-thought film, but not a well-woven one.
You know what you've signed up for when a film begins with 5 minutes of pure action – gravity-defying moves, bone-crunching punches and some swift acrobatics. Commando 2: The Black Money Trail is basically quite a dramatic lowdown of what goes on when a man sets his mind on hunting a black-money agent and eradicating the laundered money from circulation.
Helmed by Deven Bhojani, the film focusses on Captain Karnvir Singh Dogra's (Vidyut Jammwal) battle against the whole idea of black money and one launderer Vicky Chadha in particular. But this time it's a team comprising of inspector Bhawna Reddy (Adah Sharma), cop Bakhtawar (Freddy Daruwala) and Zafar, working in tandem with the PMO, and set out on the mission in Malaysia. It begins with reference to PM Modi's demonetisation drive of course, and lands into an imaginary world of action heroes and villains. Vicky Chadha, the man who's touted to be India's biggest black-money agent is husband to a glamourous woman Maria (Esha Gupta). The story starts unfolding when the two teams meet each other and starts delving deeper into each other's secrets and planning.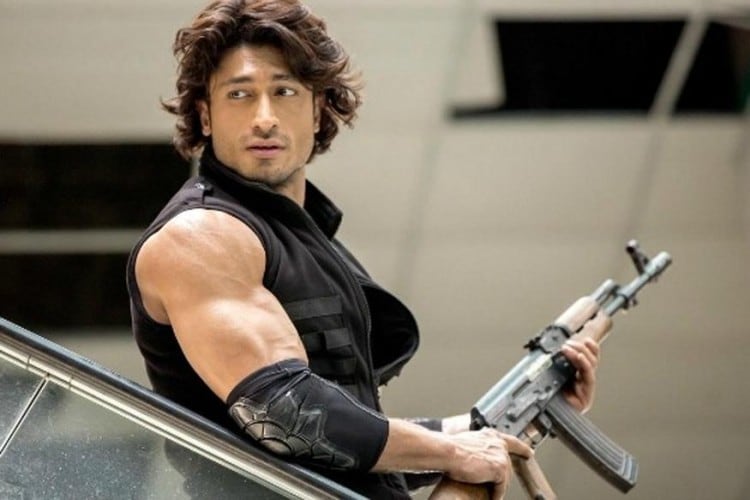 Image: Youtube/ A still from Commando 2: The Black Trail trailer
In the first part Commando: A One Man Army – it was mostly a man pursing goodwill and in the second, it's a full-fledged special undercover team. What remains, however, is Vidyut's strong grip on action-packed sequences. The man offers the perfect treat in some scenes, but makes it unbelievable in others. He packs a punch, glides his way through, kicks some butts and is also successful in sporting his well-chiselled body. His action scenes are high-octane, but he wavers a bit while delivering lines and that's what makes his character a bit unconvincing.
Adah Sharma as Hyderabadi-based Bhawna Reddy tries her best to be funny but is often let down by predictable jokes. Her improper language skills and a fake and forced accent further blurs her character as an inspector. 'A cop who killed a criminal for a Gucci bag' – her entire screen time is like a testament to this line. Freddy Daruwala maintains a constant expression all through-out and honestly, it's like those forced serious looks that eventually end up in laughter. Esha Gupta, who plays Vicky's wife, is plotwise one of the highest points of the film and acting-wise, one of the lowest. She emotes when it isn't required and gives a blank stare when the scene demands a gamut of emotions.
While watching Adah and Esha onscreen – one realises an inevitable part about Bollywood movies. One, an undercover agent trailing a criminal in 5-inch wedges and second, a seductress villain controlling the entire game – are things Bollywood's formula action thrillers can't do without.
Satish Kaushik, Shefali Shah and Adil Hussain work only because of their inadvertent strong screen presence, but their true acting potential remains untapped in this film.
The film has quite an intriguing plot – makes you interested in knowing what'll happen next. The twists and turns keep the thrill alive, but soon the film loses its grip amid its own climaxes. It's a well-thought film, but not a well-woven one. Plus, the dialogues are a little too clichéd to pull an action-thriller forward.
You'd like to spend on this one only if you're either a die-hard Vidyut Jammwal fan or - no, that's it.
Rating: 2/5
| Edited by: Kriti Tulsiani
Read full article
Countdown To
Elections Results
To Assembly Elections 2018 Results