Costumes From Victoria & Abdul To Be Displayed In UK
Costumes From Victoria & Abdul will be displayed in the Queen's India-inspired Durbar Room.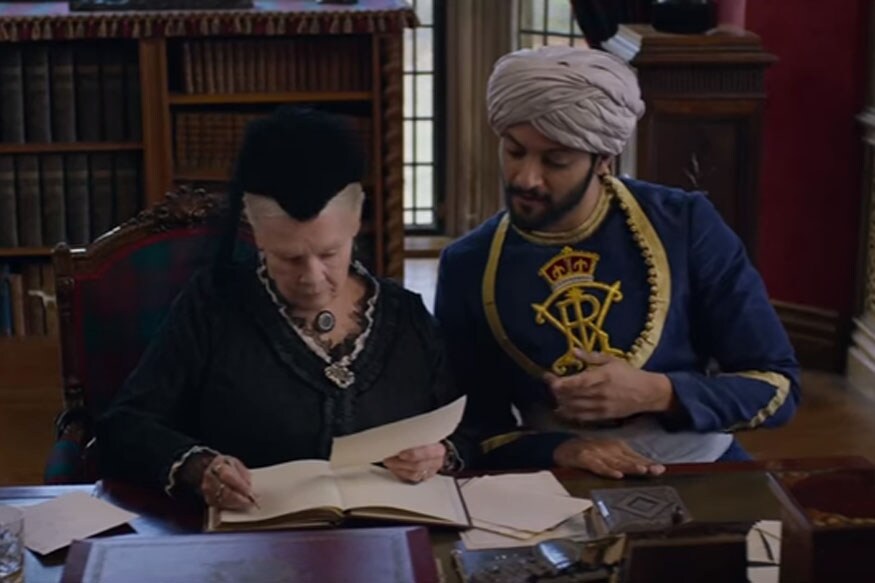 A still from the film (Image courtesy: YouTube)
London:
Costumes worn by Oscar-winning actress Judi Dench and Indian actor Ali Fazal in a new film about Queen Victoria's special bond with an Indian servant during the British Raj have been put on display at a heritage site on a small island in England this week.
Victoria & Abdul
, to be released in the UK in September and in India in October, is based on a book by British Indian journalist and author Shrabani Basu.
It tells the tale of an unlikely friendship between the then Empress of India and one of her Indian subjects Abdul Karim during the 19th century. The exhibition, which opened on Monday at Osborne House on the Isle of Wight in the English Channel where the duo spent much of their time, includes costumes from the period
drama designedwith meticulous attention to historical detailby Oscar-nominated costume designer Consolata Boyle.
"The thought that my costumes for
Victoria & Abdul
, through this exhibition, and our imaginations, will inhabit the same rooms and gardens where Queen Victoria walked and lingered, makes it a particular honour and joy for me," said Boyle.
The exhibition runs until September 30 and is located in the Queen's India-inspired Durbar Room, which also features in the film.
"Osborne was Queen Victoria's private family home which means visitors can step straight into Queen Victoria's world when they get here.
"
Victoria & Abdul
is the first film to ever use the interiors of Osborne as a location and these costumes add an extra layer to the rich experience of a visit here," said Michael Hunter, English Heritage curator at Osborne House.
Karim was just 24 when he arrived in England from Agra to present QueenVictoria with a special mohar or gold coin to mark her Golden Jubilee in 1887. He grew close to the ageing monarch, a bond not appreciated by much of the royal household at the time.
Award-winning British filmmaker Stephen Frears has now transformed the tale for celluloid with Dench as Victoria and Fazal as Abdul.
"It is fantastic. As a writer, it is a lonely process of research. It took me four years to write the book. Now the film is taking it to a different level," said Basu, in reference to the worldwide attention being showered upon this little-known story from the Raj.
She stumbled upon the curious friendship between Victoria and Abdul, who become the Queen's Urdu teacher or munshi during a visit to Osborne House many years ago. Basu then followed it up with a visit to Windsor Castle and went through Queen Victoria's Hindustani journals - a collection of note-books filled with the monarch's handwriting practicing Urdu with her munshi.
"I did know that Queen Victoria loved curries and had some Indian servants. It was when I went to Osborne House and saw the portraits of Abdul Karim in the Indian corridor that my curiosity was first aroused.
"He did not look like a servant. Walking through the Durbar Hall, I could feel Victoria's connection with India. That was the starting point," recalls the author of
Victoria and Abdul:The Extraordinary True Story of the Queen's Closest Confidant
.
The book is also getting a fresh launch in the run up to the film's release, both in Britain and in India, and Basu feels the timing could not be more appropriate with 2017 marking the UK India Year of Culture.
"Victoria was ahead of her time. She steeped herself in her later years in Indian culture. She learnt to read and write in Urdu, she had curries cooked in her Royal palaces. It is the perfect Indo-UK shared culture story," says Basu.
| Edited by: Divya Pal
Read full article
Countdown To
Elections Results
To Assembly Elections 2018 Results