Daasdev: Richa Chadha, Aditi Rao Hydari Unite For Sudhir Mishra's Film
Filmmaker Sudhir Mishra, who has previously helmed films like Hazaaron Khwaishein Aisi, Yeh Saali Zindagi and Khoya Khoya Chand, is all set to direct Richa Chadha, Aditi Rao Hydari and Rahul Bhat in DaasDev<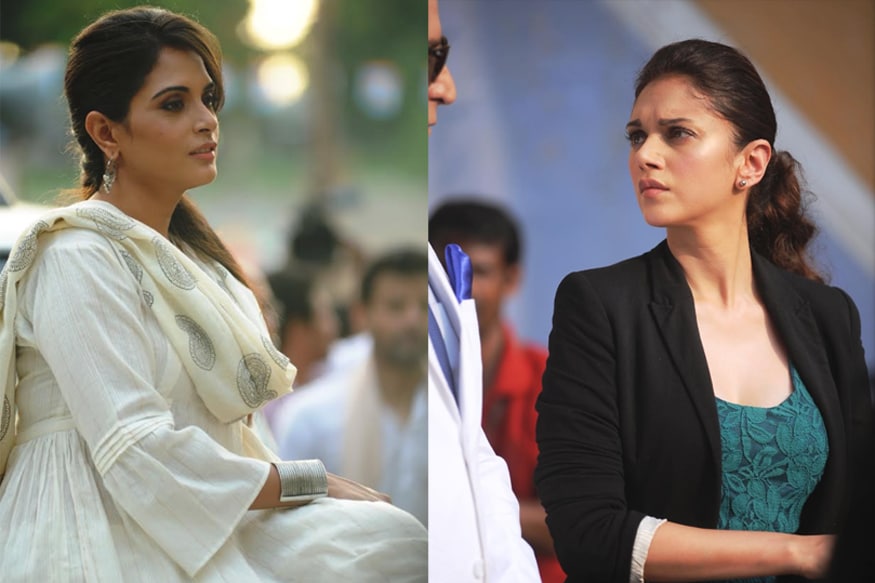 Filmmaker Sudhir Mishra, who has previously helmed films like Hazaaron Khwaishein Aisi, Yeh Saali Zindagi and Khoya Khoya Chand, is all set to direct Richa Chadha, Aditi Rao Hydari and Rahul Bhat in DaasDev<
Filmmaker Sudhir Mishra, who has previously helmed films like Hazaaron Khwaishein Aisi, Yeh Saali Zindagi and Khoya Khoya Chand, is all set to direct Richa Chadha, Aditi Rao Hydari and Rahul Bhat in Daasdev, a modern flip of the Sarat Chandra Chattopadhyay's classic novel Devdas set in the modern time of hinterland India against the backdrop of politics.
The film, expected to release on February 16, 2018, follows a path contrary to the plot of the classic novel and is a romantic thriller film that talks about addiction to power and love.
Given that Devas is one of the most loved novels, Mishra says it's his right to use any work as long as he's admitting to taking cinematic leverages. "I think it's my right to use any work, everything is my heritage, so I can play with it as long as I admit it. I admit that I took Devdas, I took the three characters Dev, Paro, and Chandramukhi. As I was working, Shakespeare intruded and I allowed him to, what could I do?"
"Ultimately it became a film about power as it gets into the way of love. It became a reverse journey because if Devdas is a journey from a noble person to a 'das', this is a journey from 'das', a person who is a slave to his addictions and the dynastic ambitions of his family, to Dev," he said.
He adds that it's more about how Dev liberates and frees himself. "In this context, Paro is not Paro of Sarathchandra Chatterjee's novel so I apologize for not allowing her to be trapped behind a big gate inside her husband's house. In my version, she is a modern, spunky, interesting woman who fights with the weapons she has and in the end, confronts Dev. That's how I've seen women and that's how I see Paro. In my idea, they have the right to be wrong and they have the right do wrong in order to do right. For me, they don't need to apologize for betrayal as men don't require to apologize for betrayals or rather just as men never do. They think it's their right so why does it bother everyone if women do the same. Why is such a big fuss created around it?"
And the third character Chandni is a woman that is rarely accepted by semi-feudal upper-class families and the patriarchal world, he explains.
"Even though they use them, they pretend not to know this very real money handler, fixer, manipulator. However, she has the essence of Chandramukhi and why can't this kind of a person have the essence of Chandramukhi? My Chandni also has the same blind spot, the same fatal flaw that Chandramukhi had; her love for Dev."
Get the best of News18 delivered to your inbox - subscribe to News18 Daybreak. Follow News18.com on Twitter, Instagram, Facebook, Telegram, TikTok and on YouTube, and stay in the know with what's happening in the world around you – in real time.
Read full article