Danny Boyle Quit James Bond Film Over Refusing to Kill 007
Oscar-winner Boyle refused to kill off the secret agent, labelling the idea "ridiculous."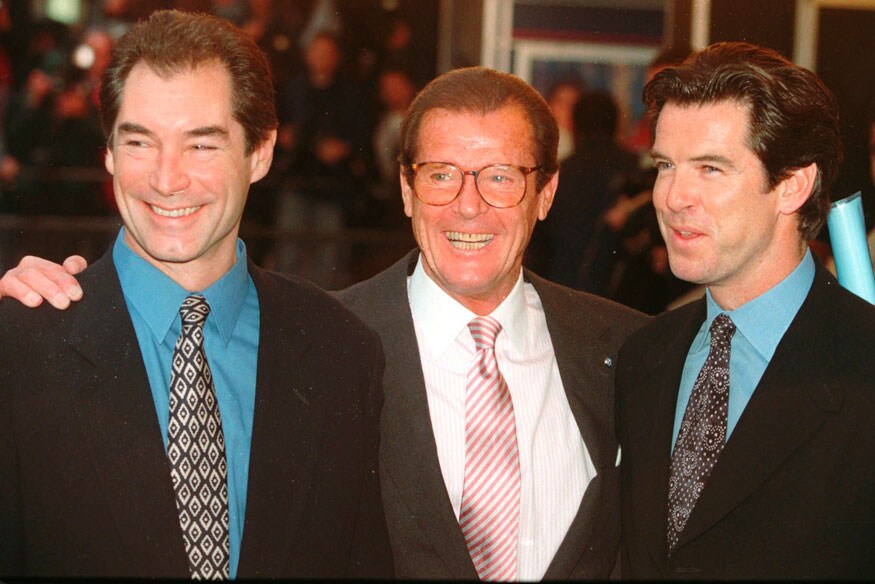 File - In this Sunday, Nov. 17, 1996 file photo, three of the actors who played James Bond, Timothy Dalton left, Roger Moore, center, and Pierce Brosnan, at a London cinema to celebrate the life of Albert R. 'Cubby' Broccoli, the American film producer behind seventeen Bond movies. In total, six actors have portrayed Bond officially. The film 'Spectre' with Daniel Craig as 007 is the 24th in the series. (Image: AP)
Director Danny Boyle quit the James Bond franchise after he "refused to kill off Daniel Craig's 007 in spectacular finale to 25th film".
According to sources, Craig, who is said to be filming his final 007 movie, and producer Barbara Broccoli, are believed to have wanted the Bond to die in a "spectacular finale".
But Oscar-winner Boyle refused to kill off the secret agent, labelling the idea "ridiculous", reports thesun.co.uk.
A source said: "There were discussions about killing off Bond in dramatic fashion at the end. It would be a final hurrah for Daniel, and leave fans hanging. It would also leave it open for a twist in the next instalment - either Bond hadn't died or there could be a Doctor Who-esque regeneration with a new actor. There were clashes over budget and there's pandemonium among crew with people leaving the production left, right and centre. There are fears the film will be put back months and backroom staff are worried about where their next pay cheque is coming from."
It was announced this week that Boyle had quit over "creative differences".
Get the best of News18 delivered to your inbox - subscribe to News18 Daybreak. Follow News18.com on Twitter, Instagram, Facebook, Telegram, TikTok and on YouTube, and stay in the know with what's happening in the world around you – in real time.
Read full article