GET Stock

Quotes



Dear Zindagi: 5 Reasons to Watch This Alia Bhatt-Shah Rukh Khan Film
It's not your usual SRK film.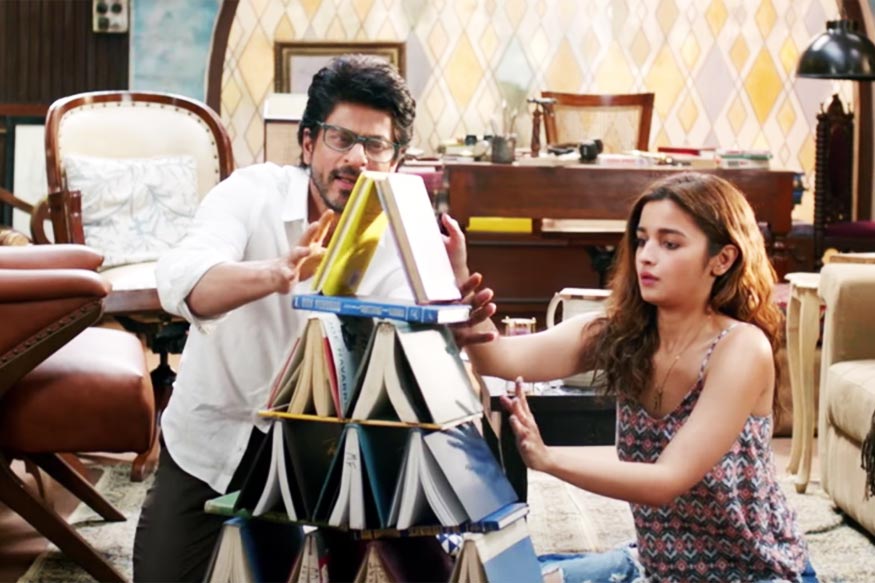 A still from the film.
Ever since the first trailer of Dear Zindagi came out, it has got the audience very curious about the film. Primarily because of the odd yet very endearing pairing of Shah Rukh Khan and Alia Bhatt and also because the teasers hint at a slice-of-life film. With breezy music and quirky lines, Dear Zindagi teasers manage to put a smile on our faces whenever we watch them.
Directed by Gauri Shinde and co-produced by Karan Johar and Gauri Khan, the film also looks refreshingly different. It is of course within the realms of commercial cinema but yet has a hatke story line where a young 20 something woman is the central character and all the men in her life are passing characters.
While for ardent SRK fans, one doesn't need to list out reasons on why Dear Zindagi is a must watch this weekend; there are several other factors that make the film one of the big release of the year. We list them out here.
SRK-Alia Bhatt pairing: The duo are not romantically paired opposite each other in Dear Zindagi. Alia plays Kaira, a cinematographer who after a series of break ups goes to Jehangir Khan, a counselor to get over depression. The film's teasers give a highlight the comfort level that Alia and SRK share as co-stars. The conversations are free-flowing and real. No where does one feel odd to see SRK and Alia together on screen- considering they both belong to different generations. The fact that SRK and Alia are not paired romantically makes the film very unique. One can easily guess that Dear Zindagi is not your usual SRK film.
Gauri Shinde: Gauri Shinde's directorial debut English Vinglish had struck a chord with a lot housewives across the country. Her second film aims to understand the issues that millennials face. As a woman, she brings in the sensitivity that is required to narrate Kaira's story. Her last film gave us Sridevi in an all new avatar, will Dear Zindagi be a turning point in Alia's career as well?
Music: Light, breezy and poignant- Amit Trivedi has scored the perfect soundtrack for a slice-of-life film. While Just Go To Hell Dil evokes the pain one goes through after a heartbreak, Love you Zindagi makes you want to embrace life and all its quirks with open arms. With beautiful lyrics by Kausar Munnir and a cover of Suresh Wadkar's Ae Zindagi by Arijit Singh, the music is already a winner.
Story: Dear Zindagi is about Kaira, a twenty something girl who is ambitious and who falls in love ever so often. It is a story that a lot of us relate to. It also breaks away from the typical image that Bollywood has created of the leading lady- holier than thou, dedicated to one man all her life. In reality, people fall in and out of love easily, and move on as well. It isn't a crime. Kaira sort of represents the current generation and their concept of love.
Supporting cast: The film not only has an interesting lead, but a formidable supporting cast. From Kunal Kapoor to Ali Zafar to Angad Bedi to even Ira Dubey- all actors play pivotal role in the film making it an ensemble film of sorts.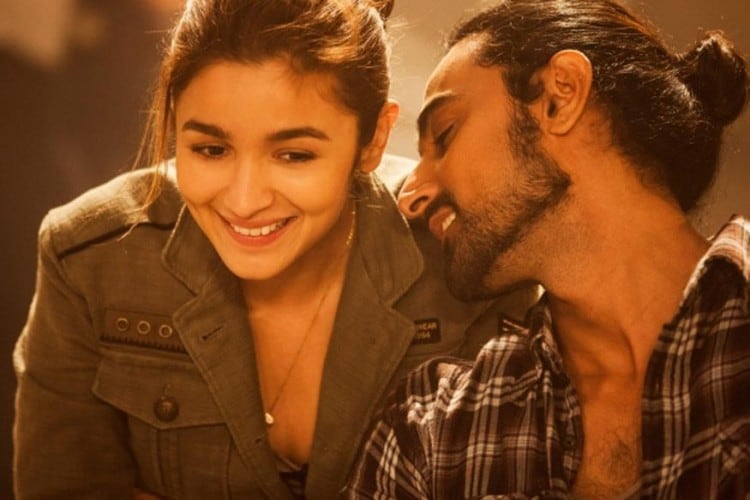 Also Watch
Read full article