Cast: Alia Bhatt, Shah Rukh Khan, Kunal Kapoor, Ali Zafar
Director: Gauri Shinde
In a poignant scene in the second half of
Dear Zindagi
, Jahangir Khan tries to make a very dishelved, perturbed Kaira understand that if she keeps falling in and out love, she doesn't become a 'sl*t'. 'Have you ever bought a chair?' inquires Jahangir and then explains how one always sits on a few chairs before finding the right one. "
Ek kursi choose karne se pehle we try so many chairs, to ek life partner kaise easily choose kar le
," sums up 'Jug' perfectly.
Moments like these make Gauri Shinde's slice-of-life film an endearing watch. There are moments which aren't coherent, Kaira's insecurities may or may not make sense all the time but then not all things in life always make sense or are streamlined. You just learn to deal with them. Which is what Kaira desperately tries to do and yet is unable to.
A young, upcoming cinematographer, Kaira knows what she is doing at work and where she wants to be professionally but her love life, just like the curios on her center table at home, is hopscotch and needs attention. Its not that she doesn't get genuine men. They all are nice, all are wanting to be with her but the restless heart doesn't know clearly what it wants. And hence she goes to Khan, a cool, charming, rather
hatke
therapist who creates art work out of old cycles and plays
kabaddi
with waves.
Khan narrates her stories, gives her homework to do and while there is resistance at first, she slowly starts lapping up everything that he says to her and pleads for five extra minutes of the session. Because Jahangir not only gives solutions to Kaira but also helps her address her deeper troubles.
The film's highpoint are in the scenes where Kaira and Jug interact. There is a natural comfort that Bhatt and Khan share perhaps off screen, which translates well on screen as well. There conversations are free-flowing and normal. Not a single time does Khan's looming star status overpower the narrative. Khan lets Bhatt have her moment in the scene where she breaks down, watching quietly, just like us- the audience.
It is in fact, Alia Bhatt's film and not SRK's. The young actress is in top form and shines throughout. Not faltering even for a second, making the flawed Kaira very endearing. She is illogical, she is flawed, she snaps unnecessarily and yet you understand what she goes through because haven't we all dealt with similar issues in life?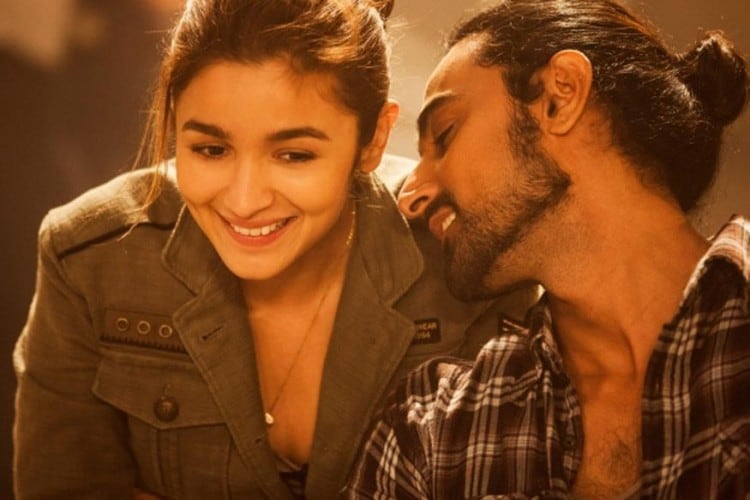 Written by Gauri Shinde,
Dear Zindagi
primarily scores because of very real, well etched out characters. Alia Bhatt does get a strong role and she delivers but even the men, from Kunal Kapoor to Ali Zafar, they all strike a chord making the film extremely relatable.
It is also heartening to see Khan in a role which is so subtle and restrained- a far cry from the roles that he has been doing in the past years. No frills, no songs, no unnecessary theatrics. Just pure acting.
A word on Amit Trivedi's breezy music that beautifully blends with the film's story making it an extension of the narrative itself.
Gauri Shinde already had everyone's attention when she cast Alia Bhatt and SRK together in a film but with such a simple yet poignant story, she gives us a film that stays with you for a long time.
Rating: 4/5