GET Stock

Quotes


Dear Zindagi, Thank You For Breaking The Taboo Around Mental Health
Gauri Shinde shines the limelight on everyday issues one deals with but refuses to acknowledge for the fear of being judged or for a fright of coming across as vulnerable.
When English Vinglish released, Gauri Shinde brought to life India's obsession with English language, the plight of housewives, their desire to be acknowledged and the sheer bond of human ties - all in just one film. With her latest directorial, Dear Zindagi, she once again shines the limelight on everyday issues one deals with but refuses to acknowledge for the fear of being judged or for a fright of coming across as vulnerable. Looks like she has a knack of bringing to screen the obvious, without making it feel the same.
What makes this film a standout, despite being a little stretched, is that it addresses a lot of significant issues; one scene at a time. The taboo around mental illness, homosexuality, career choices, accommodations for single women or even dating before marriage has been taken a stand on in this two and a half hour film. While a normal film would have gone ahead and made such stands pretty obvious, this one steps back and presents it through a series of close-to-life situations leaving it purely on viewers' comprehension to contemplate the final message. Be it the protagonist or the Uncle trying to persuade Kaira to get a 'real job' or a friend trying to embrace his homosexuality or even the working of a dysfunctional family - each character has layers to it and the kind that makes you relate to more and more with each passing scene. Towards the end, you won't help but agree that everyone needs a BD (brain doctor) and that there's nothing wrong in it.
There's a reason we don't talk about mental health as openly as a viral infection or a toothache and that's precisely the reason why Dear Zindagi deserves plaudits. The society we live in has a set of notions attached for what they categorise as right and wrong – anything beyond their map is a risk and of course, who doesn't like to be safe? We gulp our feelings, sulk in our bedrooms and wake up as strong independent people but never open up about our inner fears. Kaira, Alia's character in the film, is like any of us – a little impulsive, nonchalant and imperfect. She doesn't let her guards down but when she does, she bursts out in spurts, she is hard on herself but not on others, she falls in love fast but takes time to heal her broken heart – she isn't perfect and that's what makes her story all the more beautiful.
She lets her guards down in front of Jug – who is all ears to her problems, patiently makes sense out of her casual talks and imparts life lessons - one scene at a time. Jug is not a close friend but a doctor – a brain doctor – Dr Jehangir Khan. Corresponding it to a real-life scenario - had Jug been a friend, no eyebrows would have been raised but since he's a specialist – eyebrows are raised, questions are asked and comments marked.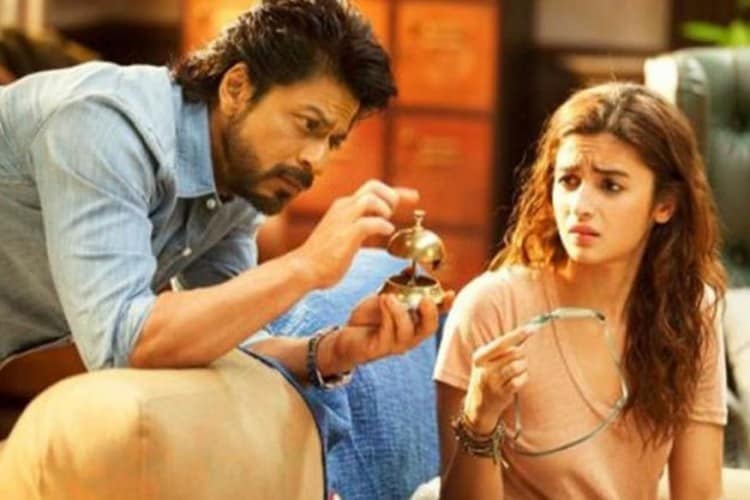 Image: A still from the teaser of Dear Zindagi
"How does this work?," Kaira asks Jug the first time she visits him, probably becoming a voice to the most common yet unanswered question when it comes to mental health. At some point in our lives, each one of us has felt a need to consult a BD (as Alia's character Kaira puts it) but have confidently shied away considering the stigma associated with mental health in our society. It may not always be depression or high-functional anxiety, it may sometimes be just a rough patch or a constant feeling of despair but we tend to hide our concerns with a well practised 'it'll all get better' phrase. This film makes a strong statement and the one which most of us need to understand – we don't need to hit the rock-bottom to feel the need to seek help.
According to a survey by World Health Organisation, India has the highest suicide rate – because of depression and anxiety – in any country in the world. Despite such alarming statistics, there continues to be a sense of embarrassment when it comes to talking about mental health. With bigwigs of the industry including Deepika Padukone, Karan Johar, Ileana D'Cruze voicing their battles with depression on public platforms and filmmakers like Gauri Shinde treating such topics in the mainstream cinema, we're making small yet significant steps in hope of a better tomorrow.
Also Watch
| Edited by: Kriti Tulsiani
Read full article