'Death Note' Movie: 'Heat' With Teenagers, Says Writer
Nat Wolff, Keith Stanfield, Margaret Qualley, and Willem Dafoe are principal cast members for the production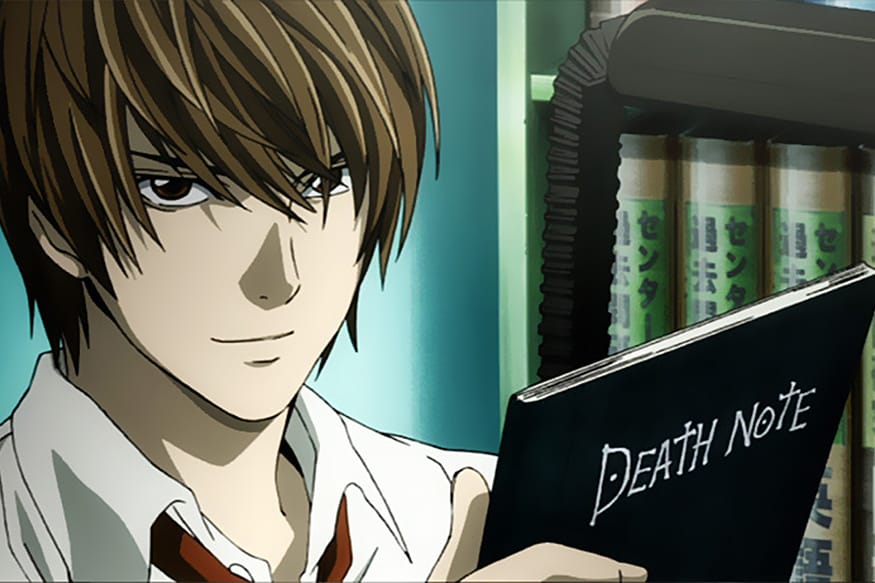 Image source: YouTube
The "Death Note" adaptation, headed for a 2017 release, is "the movie 'Heat,' except with teenagers, and one of those teenagers has superpowers,' one of its writers has said in a new interview.
Screenwriter Jeremy Slater created this year's horror drama "The Exorcist" and was involved in the early stages of 2015 superhero movie "Fantastic Four"; he also provided the groundwork for Netflix's "Death Note," based on an acclaimed manga series of the same name, with another writer then brought in to complete the treatment.
"I think [Death Note]'s going to be really special, not only because Adam Wingard is such a fabulously talented director, but I think we really found a cool, fun approach," he told Collider in the lead-up to a September 23 debut for "The Exorcist."
"It's the movie 'Heat,' except with teenagers, and one of those teenagers has superpowers. It's much darker, much funnier, and much more exciting than I think people are anticipating."
"We're also trying really hard to stay true to that great moral complexity of the source material," he also observed.
Detective thriller "Death Note" was introduced in 2003 and follows an outstanding high school student who is gradually but unequivocally corrupted by the discovery of a notebook that grants him power over life or death.
Interpol dispatches its own enigmatic prodigy to solve a series of mysterious murders and the two become entwined in a mortal game of cat and mouse.
Nat Wolff, Keith Stanfield, Margaret Qualley, and Willem Dafoe are principal cast members for Netflix' production, with Adam Wingard of "Blair Witch" and "The Guest" directing
Get the best of News18 delivered to your inbox - subscribe to News18 Daybreak. Follow News18.com on Twitter, Instagram, Facebook, Telegram, TikTok and on YouTube, and stay in the know with what's happening in the world around you – in real time.
| Edited by: Pathikrit Sanyal
Read full article