GET Stock

Quotes


Decoding Imtiaz Ali's Tryst With Healing Journeys In Bollywood
Ali offers a portrait of two damaged souls who, through a journey, help to heal each other and while sometimes the roles are reversed in two halves, other times a lone character's struggle makes the film worthy of a marvel.
The art and mind of Imtiaz Ali are not everyone's cup of tea. That all his films often spark a debate of mass vs class doesn't come as a surprise, for he brings to screen the complexities of human mind, in a way no other filmmaker has or probably can. Like every other filmmaker, Ali too has a peculiar style of filmmaking and anyone who's closely followed his filmography will be able to make out the leitmotifs in his works. The heart is always in the right place and his take on relationships is what defines a coming of age perspective rather than a passe idea of what love stories should be like. There's a plethora of surreal locales, an inspiring journey in place and there's always a Punjabi touch - whether it's to his characters, or simply a song shot amid myriad Punjabi shades.
But what strikes the chord with most viewers is his build up of characters and how delicately he puts it all in place as a healing journey. There's a human, who seems normal at first, but finds itself confused, battling with inner demons, intermingled in modern-day relationships and experiencing an ever-growing surge to find one's soul and passion.
The story may be a love story or an experiential narrative of sorts but that doesn't deviate him from etching his characters to a tangent relatable and mystical at the same time. And more often than not, Ali offers a portrait of two damaged souls who, through a journey, help to heal each other and while sometimes the roles are reversed in two halves, other times a lone character's struggle makes the film worthy of a marvel.
Ali's directorial debut
Socha Na Tha
featured the story of Viren (Abhay Deol) and Aditi (Ayesha Takia), who reject each other during an arranged marriage proposal but soon bond and fall in love with each other after a chanced meeting. It shed limelight not just on their fear of arrange marriage but also the convolution of their minds to say no for the wedding the second time. Viren's bond with his girlfriend Karen and his miserability after he realizes he's in love with Aditi and Aditi's stubbornness to reject the proposal keeping in mind her family's stance and the career confusions mirrored the mindset of the generation.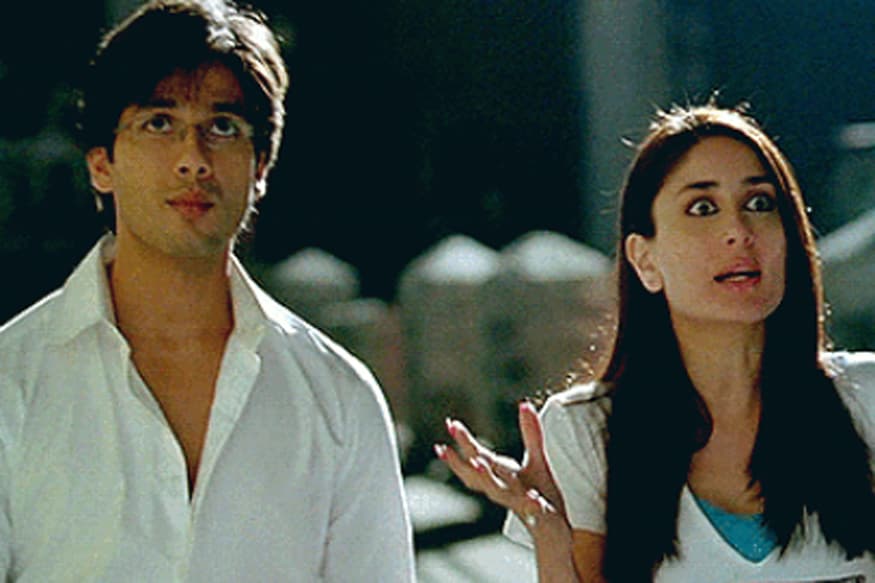 Image: Youtube/ A still from Jab We Met>i

In 2007, came Ali's breakthrough film, Jab We Met, in which each character breathed a life of its own and the female protagonist Geet (Kareena Kapoor), soon became the poster girl for many. The fiery 'Sikhni from Bhatinda' raised the bars for self-love and optimism too high and the dialogue 'Main apni favourite hoon' became a collective opine for all. She cures the heart-broken Mumbai businessman Aditya Kashyap in the first half, and in the second, Aditya becomes Geet's saviour.

Then the blockbuster story of Jai and Meera in Love Aaj Kal, who noodled around streets figuring out if they were together, found its way to the big screen. The story resonated then and continue to resonate even today with the minds and thoughts of the youth. The film arched a mirror image to what it's like to be in love and not be sure about it, to know they're the one but letting them go because of career choices, to understand that no matter how strong the feelings are, the human mind doesn't fail to complicate it and how sometimes, it may take a little longer to realise your love for someone.



Rockstar, released in 2011, has been a significant film for more reasons that one. It marked a milestone in Ranbir Kapoor's career, who played Janardhan Jakhar, an aspiring rockstar who yearns to get his heart broken in order to achieve the feat of being a successful singer. His closeness with Heer (Nargis Fakhri) over soft porn and crazy antics, his psychotic broken-hearted behaviour, his desire to be successful and his nerve-wrecking acts, even though too extreme, tug viewers right at the core of their heart. Ali weaved a passion-driven tale with an undeniable undertone of a love story.



Highway, the story of Veera (Alia Bhatt), made for one of those rare films that concealed as much as it revealed. A road movie of sorts sees an affluent Delhi girl finding solace in the arms of her brutal kidnapper, Mahabir Bhatt (Ranbir Kapoor). Even though the concept of the victim falling in love with her kidnapper - the Stockholm Syndrome - isn't new, Ali's idea of it turning it into a healing journey - for both souls - worked out a tender marvel.



The 2015 film Tamasha polarised the viewership in a way. Some loved the film, some loathed it but one will rightfully agree that Ved (Ranbir Kapoor) is one of Imtiaz's darkest characters. The despair is a nut too hard to crack but relatable to anyone with a slight artistic bent of mind and someone who has probably given up their passion for a 9-5 cubicle job. The character rages against his father, his fate, his love life and his workplace with ambitions and aspirations that date back to his childhood. Ved's hysterical uncertainty and the genuine melancholy shared with Taara (Deepika Padukone) made Ali's film, a tale of relative sombreness.

Also Watch
| Edited by: Kriti Tulsiani
Read full article