We had scarcely finished posting about Deepika's fun weekend that the trolls came flooding out in protest. After a picture of the Padmavati actress enjoying herself with former beau Ranbir Kapoor's cousins, Aadar and Armaan Jain, was posted on Instagram, busybodies lost no time in calling her 'drunk' and 'desperate'. Posted by Aadar, the blurry picture -- taken at Deepika's weekend bash celebrating the success of Padmavati's trailer release -- shows her flanked by the Jain brothers. Not much to complain about one would think, but never underestimate the time on some peoples' hands and the gutter that runs through their minds.
Credit: @Aadar Jain
Credit: @Armaan Jain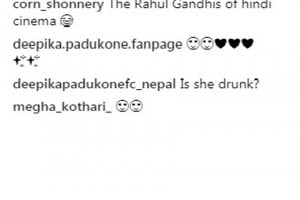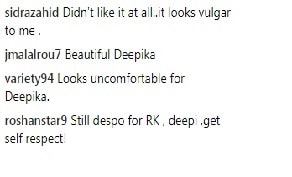 Deepika has always been a favorite target for the internet's idle folk, whether being called out for being 'too skinny' or 'drunk'; apparently they really like the latter word. In any case, we're sure Deepika won't let trolls drag her under.