Dhadak Trailer: Janhvi Kapoor And Ishaan Khatter Nail Their Characters in Sairat Hindi Remake
Directed by Shashank Khaitan, Dhadak marks Bollywood debut of Janhvi Kapoor and Ishaan Khatter.
2018 has already turned out to be a great year for films – from Hichki to October and Raazi. While there are many interesting projects to hit the screens in the forthcoming months, there is one film we are certainly looking forward to – Dhadak. Considering the fact that Dhadak is the official adaptation of Nagraj Popatrao Manjule's Sairat, viewers' expectations from the film are huge. Dhadak, directed by Shashank Khaitan marks Bollywood debut of Janhvi Kapoor and Ishaan Khatter. The trailer features Ishaan as Madhur and Janhvi as Patri and explores their love story in a casteist society. Unlike the original Marathi film Sairat, Dhadak is set in Rajasthan.
Image: A YouTube grab
As expected, there are sequences featuring Janhvi and Ishaan's chemistry, their unconditional love for each other, their struggle to find a house, to make ends meet and deal with insecurity.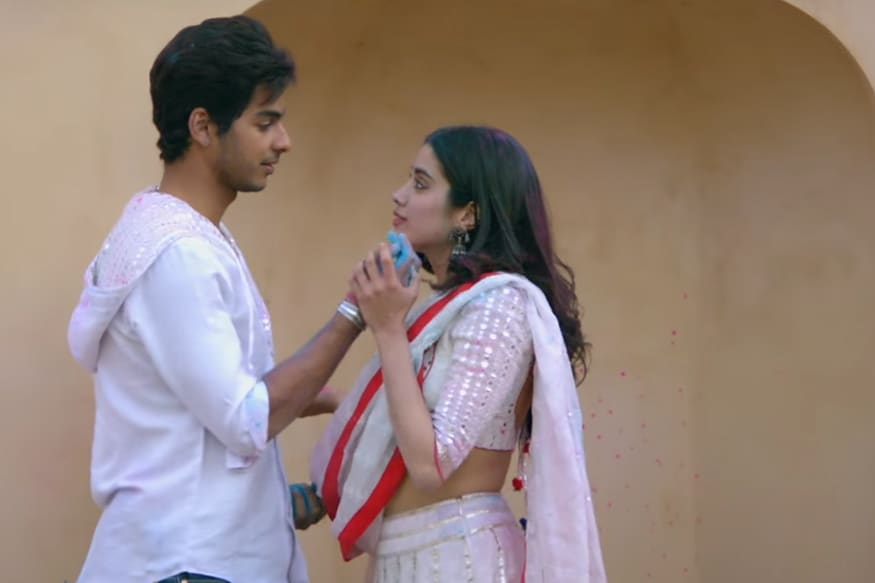 Image: A YouTube grab
But will the film set the cash registers ringing at the box office? Will the actors – Janhvi and Ishaan get applause and acceptance from the viewers? Will Janhvi be able to do justice to the complex role of Archie who never played the conventional heroine, and was impressive in little ways she broke taboos. And most importantly, will the film be better than the original? We will have to wait for the film's release to get answers to these questions.
Get the best of News18 delivered to your inbox - subscribe to News18 Daybreak. Follow News18.com on Twitter, Instagram, Facebook, Telegram, TikTok and on YouTube, and stay in the know with what's happening in the world around you – in real time.
Read full article