GET Stock

Quotes


'Dhillukku Dhuddu' Review: It Is a Poor Horror Comedy
Horror comedies need a new life.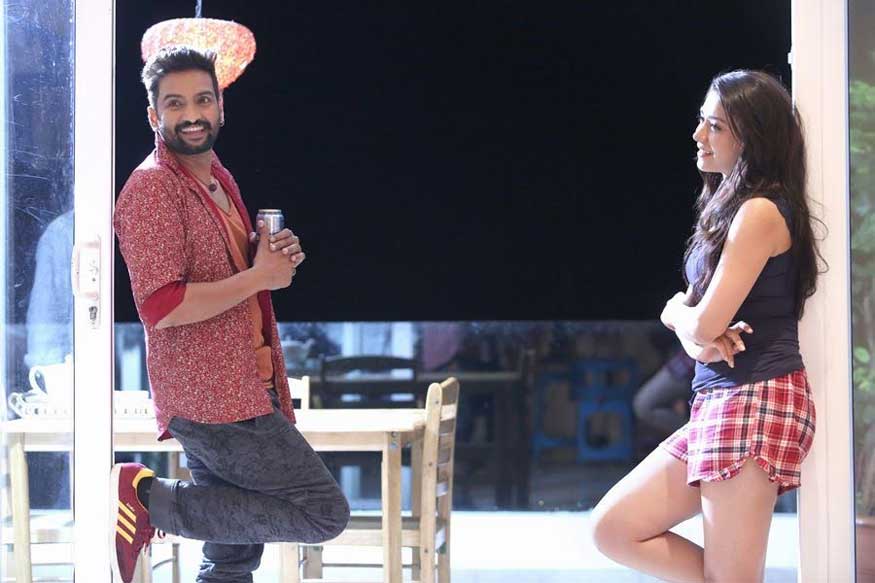 Horror comedies need a new life.
Cast: Santhanam, Shanaya, Karunas, Rajendran, Anandaraj, Saurabh Shukla, T. M. Karthik.
Director: Rambhala
Just like last week's release Jackson Durai, Dhillukku Dhuddu also relies on comedy more than the horror elements. This latest film in the ill-treated genre packs a ton of laughs, but that's the only thing the movie is able to do. Many a time, that's more than enough but not in this case because there are other things that pull the film down.
Santhanam, who has become a hero now, hasn't changed his trademark style. He may have tried a new hairstyle; he may have started dancing a bit more, and he may have fought with some extras to show his heroic power; still, he's the guy pumping in jokes that make us forget our bad day. He's joined by Rajendran, Anandaraj, Karthik, Karunas, and Saurabh Shukla in the film. All the supporting actors are given lines that can be made fun of by the hero. Santhanam has been doing this for a decade and we're not bored of it. Yet, that doesn't mean he can get away with it every time.
Rajendran as the head of a group of contract killers brings a special set of gags to entertain us. He can make a simple dialogue sound funny with his voice. Santhanam's trick of replying using sarcasm doesn't surprise us anymore. Goundamani used his body a lot to drive home a point, whereas Santhanam uses his mouth alone for the same. If Goundamani had played the lead in Dhillukku Dhuddu, it would have been a different film altogether, and maybe even a better one. That's the problem with Santhanam. He doesn't experiment with his body language or dialogue delivery. It stays the same from start to finish.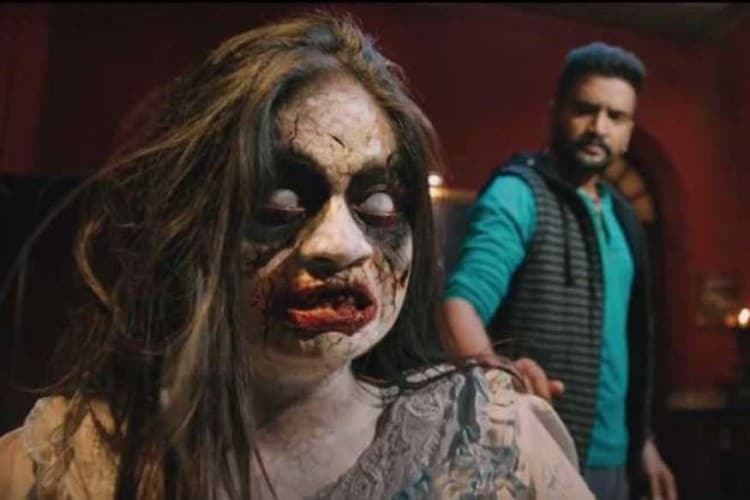 What's Shanaya doing in the film? Does she know the difference between Tamil and Telugu at least? How did the director manage to extract emotions from her (no expressions at all; that's another story, though)? Did Rambhala instruct the actress to "just laugh", "just act scared", "just tilt your face", and so forth? If Santhanam had played a sidekick in this film, he would have made a dozen jokes on her. Unfortunately, that doesn't happen and we're left with an actress who has a single expression plastered over her face.
Every second line in the film is worth a YouTube comedy video. Then what's worth a visit to the theatres, you ask? I have no clue.
The haunted houses in Tamil cinema need to disappear. Horror comedies need a new life. And if filmmakers keep tapping into ridiculous plots to get a few laughs, they probably need a new life too.
Ratings: 2/5
Also Watch
Read full article