Ditch Entitlement, End Labelling: Sonam Kapoor Shares 9 Ways of Applying #MeToo in Daily Life
Some of Sonam's ways of moving towards a more equal, gender-neutral society include believing survivors, ditching entitlement and understanding consent.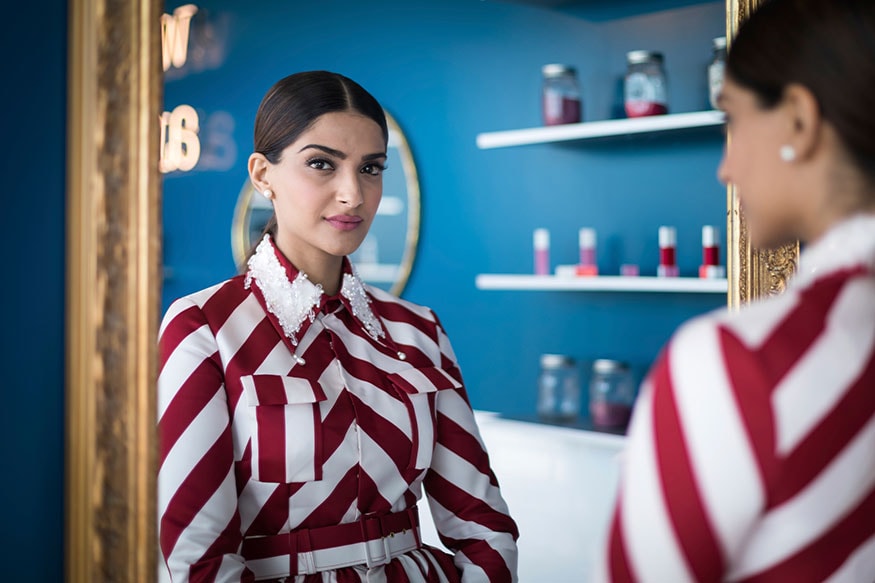 Sonam Kapoor. (Image: AP)
In a powerful article for Thrive Global, actor Sonam Kapoor has listed nine pointers we need to adopt in our daily lives to cut out everyday sexism and misogyny.
Sonam starts by a quote her mother Sunita Kapoor recently shared with her. "When you have a lot, instead of building higher walls, build a bigger table," she writes.
Explaining why she felt the need to pen her thoughts, she writes, "I am privileged that I did not grow up with relatives for whom off-handed sexist remarks were the dinner table norm. Or where women were asked to shut up and look down. That safety net, this spotlight and a stage for my opinion has always encouraged me to have a voice."
Moving on to the #MeToo movement, that has been raging in India these past few months, holding accountable some big names across industries, she writes, "Fortunately, it's now cool to have an opinion and call yourself a feminist. It's probably why the joy and misery of the past few months is limitless. The #MeToo movement has been as eye-opening and devastating as it has been exhilarating. It has and must continue to galvanise us into action and into a redemption of rights long awaited for the disempowered."
Sonam finally goes on to discuss the DIY pointers she thinks can help us in accelerating the clean-up long overdue. Among her ways of moving towards a more equal, gender-neutral society are believing survivors who dare to share their story, ditching entitlement, understanding consent, take sides publicly, owning up for every time we have erred, putting a stop to sexist jokes and labelling, including more women in workspaces, and shunning all proven perpetrators irrespective of their gender.
You can read Sonam's full article here.
Meanwhile, on the professional front, she will next be seen alongside Rajkummar Rao and her father Anil Kapoor in Ek Ladki Ko Dekha Toh Aisa Laga, which is slated to release on February 1, 2019.
Follow @News18Movies for more.
Get the best of News18 delivered to your inbox - subscribe to News18 Daybreak. Follow News18.com on Twitter, Instagram, Facebook, TikTok and on YouTube, and stay in the know with what's happening in the world around you – in real time.
Read full article