Dobaara Is Genuinely Spooky and Psychotic Unlike Other Bollywood Horror Films: Saqib Saleem
The actor speaks at length about the primitive approach towards horror genre in India and why it needs to evolve.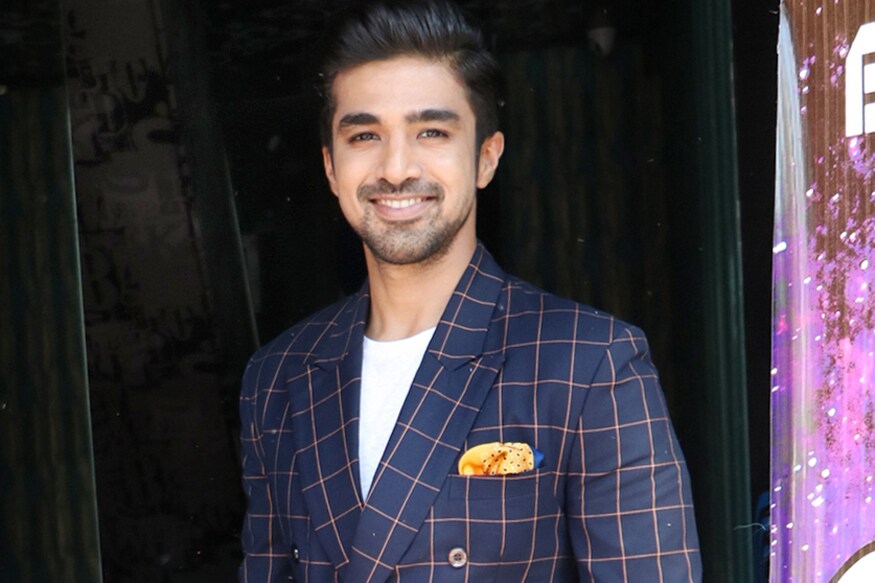 The actor speaks at length about the primitive approach towards horror genre in India and why it needs to evolve.
After entertaining us as a quintessential college going guy in his debut Mujhse Fraandship Karoge and rib-tickling Mere Dad Ki Maruti, Saqib is back in the mainstream space with Dobaara: See Your Evil. The actor, who is known for his acting prowess with films like Hawa Hawai and Bombay Talkies to his credit, admits being very specific about his choices. While talking to News18.com, the actor elaborates, "Yes, I am choosy about films because a film is going to be there for eternity. I don't want people to say arey isne ye film kyun kari yaar, ye toh accha-khasa actor tha (Why did he sign this film, he was better than that!) "
He further adds that before Dobaara, he couldn't find any script interesting enough to work upon. "I don't want to do films just because I haven't done a film in a while. I want to do films for which I am appreciated for. If I don't find a script that I think I can do justice to, I don't want to be a part of that film. I wasn't finding anything exciting enough to get on it and when I did, Dobaara happened. "
The actor speaks at length about the primitive approach towards horror genre in India and why it needs to evolve. He says, "Horror genre in our country hasn't been tapped into properly. I love watching horror films but in India, we haven't made a genuine horror film in a long time."
He feels that Bollywood hasn't yet understood the widely popular genre and tends to club different genres with horror in order to sell it. He adds, "We haven't evolved in horror genre because we try to fit in two-three genres together. I have nothing against that but I personally won't do a horror+sex film. The last genuine horror film I remember is RGV's Raat. "
The actor says that with Dobaara, he is experimenting in this untapped genre and feels the story will interest people. "My intention is to present people with a genuine horror experience. It's not a film with an unnecessary romantic track, or a ghost with a powdered face, but something genuinely spooky and psychotic."
Saqib entered the industry playing breezy, boy-next-door roles but experimented with various other characters later. He believes in taking up roles that challenge him as an actor and the ones that demand preparation.
For Dobaara, he went through intense training in order to understand Kabir, his character in the film, who has spent 12 years in a juvenile home and is accused of killing his own father. Talking about his preparations for the role, the actor reveals, "I am not an intense person in real -life, whereas Kabir has a dark past and is secluded and reclusive. It was a task for me to get into the character's frame of mind and I went to a juvenile home to understand the psyche of my character. I even locked myself up in a room without any communication to spend some time with myself and it was a spooky experience in itself."
The actor will be sharing the screen with his real sister Huma Qureshi for the first time. Huma, known for her intense roles in films like Gangs of Wasseypur, has a niche of her own. Talking about their different working styles, Saqib says, "Huma and I had our disagreement and it was all in the interest in the film. One of the bright sides of the film is the way our reel-characters act towards each other on screen. Either she is driving me to the wall or I am, so it all really fit in."
He further explains, "I believe that either I get convinced with my idea or get convinced by yours - there's no in between."
So will we see the real-life brother-sister duo working again in a film? Saqib quips, "I would like to go on a 'Huma break' for a while, I guess."
Credit: @Saqib Saleem
The actor will next be seen in a romantic comedy alongside Taapsee Pannu, wherein he plays a character closer to his real self. "I am really excited for the film as it comes from a happy place and I get to play a Delhi boy. It was a relaxing experience post Dobaara and we had a lot of fun filming it in the capital and London."
Directed by Prawaal Raman, Dobaara is an official remake of Hollywood's successful film Oculus. The film also stars Adil Hussain, Lisa Ray, Rhea Chakraborty and Madalina Bellariu Ion in key roles.
Get the best of News18 delivered to your inbox - subscribe to News18 Daybreak. Follow News18.com on Twitter, Instagram, Facebook, Telegram, TikTok and on YouTube, and stay in the know with what's happening in the world around you – in real time.
| Edited by: Sameeksha
Read full article