GET Stock

Quotes

Rajasthan
Poll in 1 seat deferred
Don't Know Why People Cast Me In Intense Roles: Decoding Adil Hussain's Reel and Real Self
Here's decoding Adil Hussain's reel and real self on the sidelines of the sixth edition of Dharamshala International Film Festival.
Adil Hussain might have impressed the audience and critics alike with his performance in films like
English Vinglish, Mukti Bhawan
,
Life of Pi
and
What Will People Say
among others, but the thespian reveals that "the Hindi film scene happened by itself" and he never actually looked out for one.
As the actor interacts with News18.com on the sidelines of the recently concluded Dharamshala International Film Festival, one can't help but admire the ease with which he spontaneously makes the people around him crack up, contrary to his intense on-screen portrayals. "I don't know why people cast me in intense roles. I guess I've that other side as well- that I can be very serious but I think people haven't seen me in funny roles."
"I had been a stand-up comedian for a long time and then I did this play called Othello and then I got most of the films through that play only. I think they see one role and they think okay, it's a serious actor intense actor.
Arre bhai, actor hai toh ye bhi kar sakte hai, wo bhi kar sakte hai
. But it's the attitude of boxing yourself," he shares.
Image: Youtube/ A still from Mukti Bhawan
On being asked if this is the kind of typecasting that exists, he says, "Typecasting is there everywhere not just in India. So once you do something good, people want to watch you like that. Even the stars are boxed in a certain way- some of them try and fail, some succeed but to be able to find out if people will like you, unfortunately you aren't even cast."
Given that Hussain has done a series of intense and often alarming roles, one might think that there would have been times when he must have felt drained out. But the actor maintains that it doesn't happen because if there's something one is passionate about then there's always some or the other inspiration leading him on.
"An actor has to learn how to plug in to the reservoir of your creativity and energy- which are one of the most important aspects of acting. You may physically feel fatigued, that's a different thing, but if you practice certain things you never feel tired of giving because you're receiving as well. So you're actually learning in the process."
"If you know the unending reservoir which is your inspiration- people around you, the know-hows, the techniques of where to plug in to the depth of the sources around you. I've seen my mentor Dilip Shankar waking up in the morning at 4, he'll go to the Tihar jail, then he'll go the slums, then he's counseling hundreds of people then he goes to a school to teach- he's all the time doing something which he really wants to do. He really loves to do. When you do something you love, there's no problem of drying out," he explains.
He also reveals that out of all the characters he's portrayed so far, it was the role of Othello in Roysten Abel's
Othello: A Play In Black And White
that impacted him the most. "Because I did Othello for 10 years, it helped me to understand how emotions work, where does it start- what do you feel when it starts- so you can nip it in the bud- jealousy, self importance, egoistic attitude. It has got his physical presence- you cannot do it just intellectually," he shares.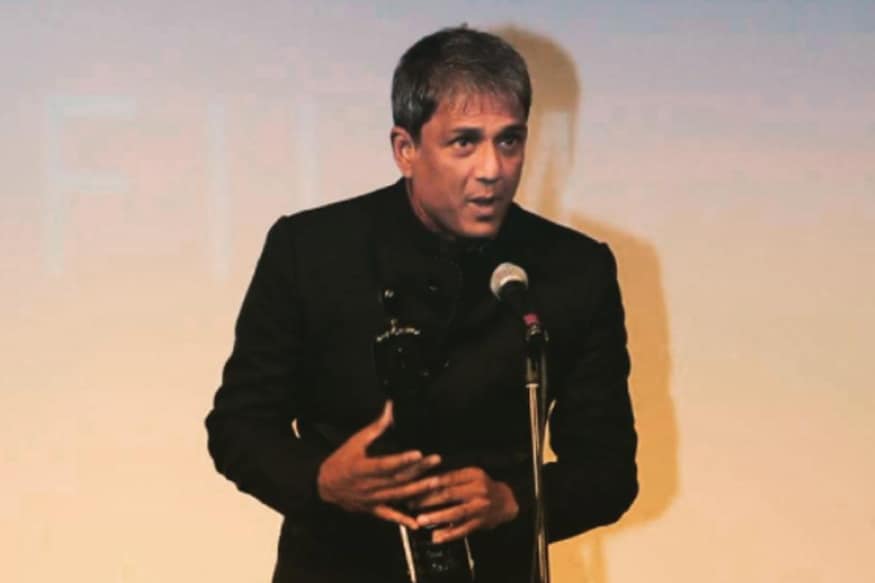 Image: Instagram/ Adil Hussain
A popular notion about the Bollywood of today is that one doesn't see or rather feel the intensity in many of the young actors' crafts. To this, Hussain explains that males in general take a long time to grow up and most new-age actors in India still behave like kids.
"They sometimes behave like 8-year-olds. It's okay if someone has said something- It's their minds, their words, why are you so worked up on that and why are you so worried about what will people think. They need to understand that it's their responsibility to see what they think of you but it's your responsibility of what you think of other people- so work on that."
"So the intensity that you see in an 8-year-old actor in Hollywood is way more mature than Indian actors in their 20s or 30s," he adds.
When asked if this has something to do with the idea of stardom being fed into their minds right from the beginning, he says, "It's a cultural thing because we're a feudal society, we worship people. There's been a huge class difference - economically, intellectually very few people get to higher studies. So there's a tendency of worshipping or putting someone on pedestal all the time. The disadvantage is that the stardom then exists and advantage is that we imbibe good qualities from the other person."
Hussain, who has also taught in the West, says that "they don't give a damn to a teacher unless they're good. You don't demand respect it has to come naturally."
In between answering his 8-year-old son Kabir's curious questions, he points out that we as a society need to question things. "We should be able to question everything without disrespecting, without being sarcastic without being nasty. But we end up shouting in the television channels instead. The feudal attitude gives birth to stars- hierarchy should be there but not with arrogance.
(Also read: It's The Beginning of the End of 'Unmeaningful' Cinema, Says Adil Hussain)
On being asked if despite such enlightening views, why he chooses to keep away from controversial topics, Hussain shares that it's a deliberate attempt."The reason is that if you make any remark with awareness, you can make a comment on a controversial subject without hurting the other person. The intention is to have a dialogue. Because hurting and to look down and outsmart the other person is the easiest thing to do."
"If I really want to have a dialogue, I've to respect your view. So if I'm talking about extreme elements in the society like ISIS or Hindutva or fundamentalists or any such controversial subject - why should I hurt anybody?"
(Get detailed and live results of each and every seat of the state Assemblies in Madhya Pradesh, Rajasthan, Telangana, Chhattisgarh and Mizoram to know which candidate/party is leading or trailing and to know who has won and who has lost and by what margin. Our one-of-its-kind Election Analytics Centre lets you put on the psephologist's hat. Know interesting facts and trivia about the elections. Elections = News18)
| Edited by: Kriti Tulsiani
Read full article
Countdown To
Elections Results
To Assembly Elections 2018 Results