Drunk Sanjay Dutt Misbehaves With Journalists at His Diwali Party, Watch Video
In the video, Sanjay Dutt who appears to be drunk is seen misbehaving with journalists.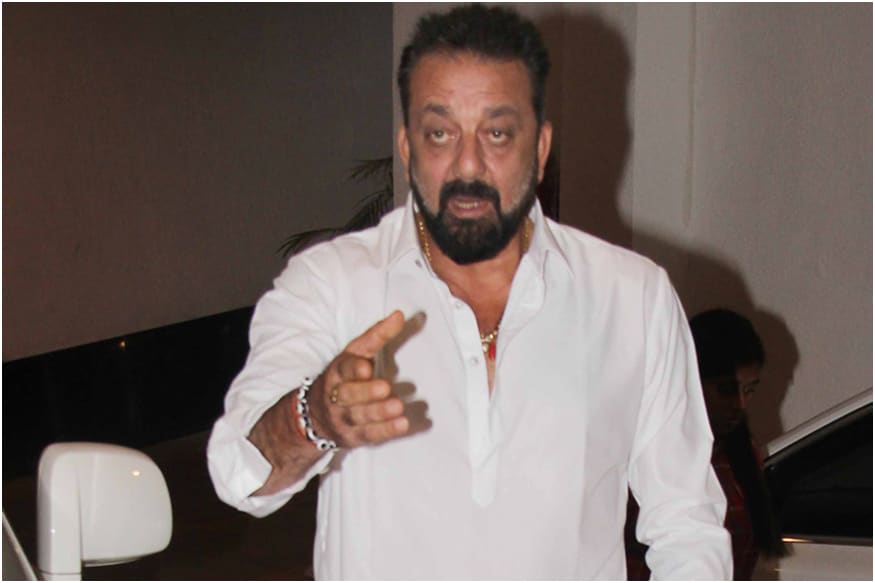 Sanjay Dutt. (Image: Yogen Shah)
Sanjay Dutt and his wife Maanyata Dutt hosted a party on the festival for their friends at their house in Mumbai. Now a video of the actor has the gone viral on social media. In the video, the actor who appears to be drunk is seen misbehaving with journalists.
He can be heard hurling abuses at the photographers stationed outside his house. He asked these photographers to go and celebrate Diwali with their families. When one of them answered back telling him that they are doing their job and their bosses have instructed them, angry Sanjay retorted with more foul language.
You can watch the video here:
A heavily drunk Sanjay Dutt uses the worst of words for photographers at his Diwali party - *for doing their job*. Disgusting. pic.twitter.com/UnCRcCc0CB

— Ananya Bhattacharya (@ananya116) November 10, 2018
The actor is being heavily backlashed on social media for his misbehaviour. While some called him 'disgusting', another said, "Few months back, Biopic of this guy made 300 Crores."
Recently, Sanjay Dutt made headlines for his biopic Sanju. Although the film went on to become one of big hits of the year, director Rajkumar Hirani faced criticism for whitewashing the actor's image.
Later, Hirani admitted that he made changes in the script to create empathy for the actor.
"Because I wanted to do a true story, I didn't create any empathy towards him. I said lets not create empathy and show (him) as he is. But later I understood that he is our hero, we need some empathy for him," Hirani said in conversation with writer Anjum Rajabali at Indian Film and TV Directors Association's (IFTDA) special masterclass.
"We made a commentary about certain section of the media and the term 'whitewashed' came into play. Everywhere I go people say I have whitewashed him but I haven't. A journalist asked me, why did you whitewash Sanju and I asked what was Sanju's crime?" the director added.
"I am not defending the man but myself and the film. He kept a gun, destroyed it too, lied to his father and was arrested. I showed it all, his drug phase and the way he treated people. So where have I whitewashed?" Hirani asked.
Get the best of News18 delivered to your inbox - subscribe to News18 Daybreak. Follow News18.com on Twitter, Instagram, Facebook, Telegram, TikTok and on YouTube, and stay in the know with what's happening in the world around you – in real time.
Read full article