Duniya Vijay's Wife Nagarathna on the Run After Assault Complaint Against Her
Duniya Vijay's second wife accused his first wife of assaulting her in September over custody of her daughter.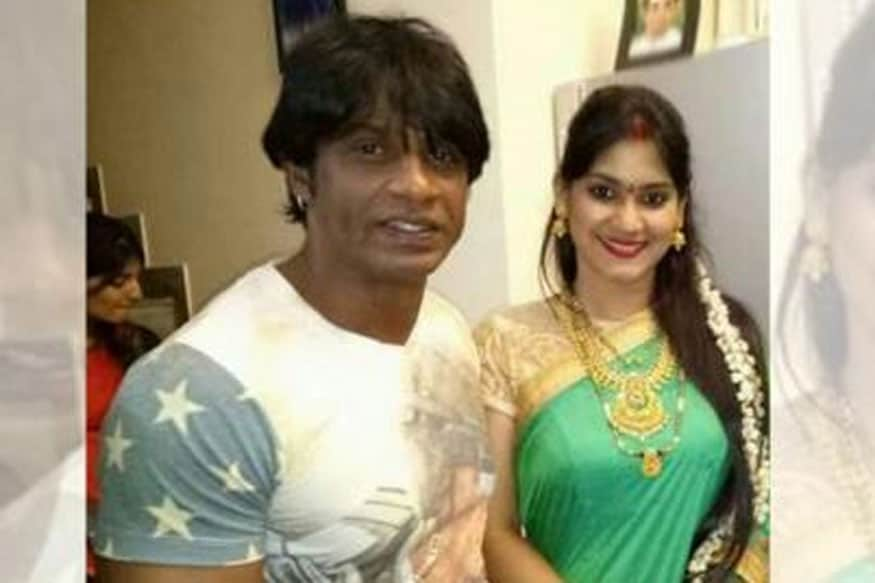 Kannada actor Duniya Vijay with his second wife Keerthi Gowda. (Image: News18 Kannada)
Kannada actor Duniya Vijay's first wife Nagarathna has escaped from her house in Katriguppe after police went to arrest her on the charge of assault on actor's second wife, Keerthi Gowda.
On Sunday morning, police went to the house of Nagarathna but her daughter Monica did not open the door. Taking advantage of the situation, Nagarathna managed to escape from the house.
Meanwhile, police have confirmed that the accused is on the run and efforts are on to trace her.
According to a report in The News Minute, CCTV footage from Vijay's house, where he lives with his second wife, showed Nagarathna hitting Keerthi. The footage is said to be recorded on September 24 when the actor was arrested for an alleged assault on a gym instructor. The scuffle between the two wives is reportedly surrounding the custody of his daughter.
There are over three cases filed against Vijay, one among them was obstructing police from doing their duty when they wanted to arrest producer Sundar Gowda of Maasti Gudi fame. Vijay is said to have helped Sundar escape arrest after a tragic accident on the set of film took the lives of two stunt men. They drowned because they were shooting without life jackets. Duniya Vijay was the actor in the film and was given a life jacket. He is currently out on bail in this case.
Read full article