Elle Fanning Collects Gum Wrappers
Elle Fanning also revealed that she even used to carry chicken bones in her bag earlier considering them as good luck.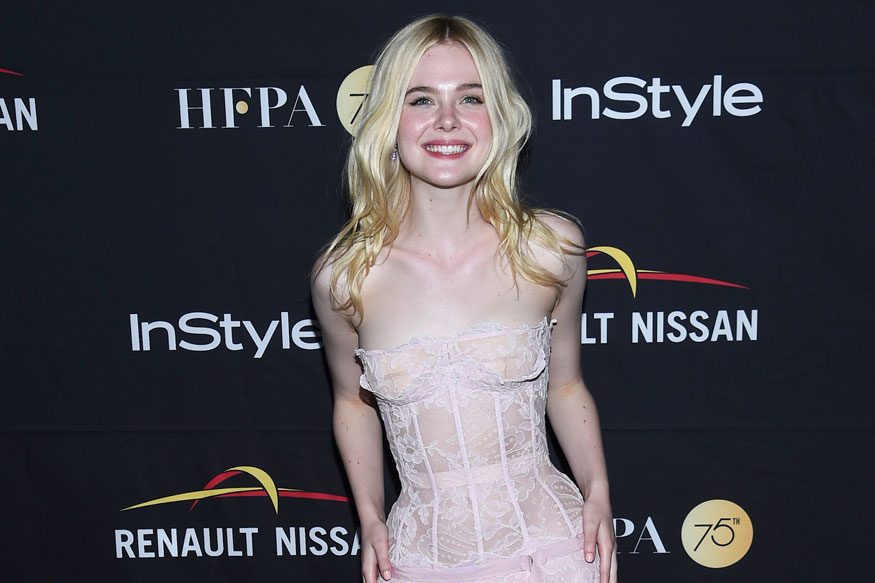 Actress Elle Fanning attends the InStyle/HFPA Party on day 3 of the Toronto International Film Festival at the Windsor Arms Hotel on Saturday, Sept. 9, 2017, in Toronto. (Image: AP)
Actress Elle Fanning says she has "thousands" of gum wrappers, which she keeps in boxes under her bed.
In an interview with W magazine, the actress said that she loves chewing gum and used to always hold on to their packaging, reports femalefirst.co.uk.
"I also love gum, and I have a gum wrapper obsession. Dubble Bubble wrappers. Bazooka wrappers. I would chew the gum and then save all the wrappers in shoeboxes under my bed. I have thousands," she said.
The 21-year-old actress also used to walk around with chicken bones in her bag because she thought the brought her good luck.
She said: "I also had a wishbone obsession. When we had chicken, we would play the wishbone game, and if I won, I'd keep the bone in my purse. Wishbones gave me good luck."
Fanning's first obsession was with late actress Marilyn Monroe.
"One of my first obsessions was Marilyn Monroe. I discovered her when I was seven years old. I dressed up as her in 'The Seven Year Itch' and went and tried on all her bras at an auction of her personal things. I was totally in character. It was very amusing for everybody," she recalled.
Follow @News18Movies for more
Get the best of News18 delivered to your inbox - subscribe to News18 Daybreak. Follow News18.com on Twitter, Instagram, Facebook, Telegram, TikTok and on YouTube, and stay in the know with what's happening in the world around you – in real time.
Read full article