GET Stock

Quotes


Everything is Perfect About Veere Di Wedding, Says Sumeet Vyas
In an exclusive interaction with News18.com, the actor spoke about his project VDW, the experience of working with Shashanka Ghosh and a lot more.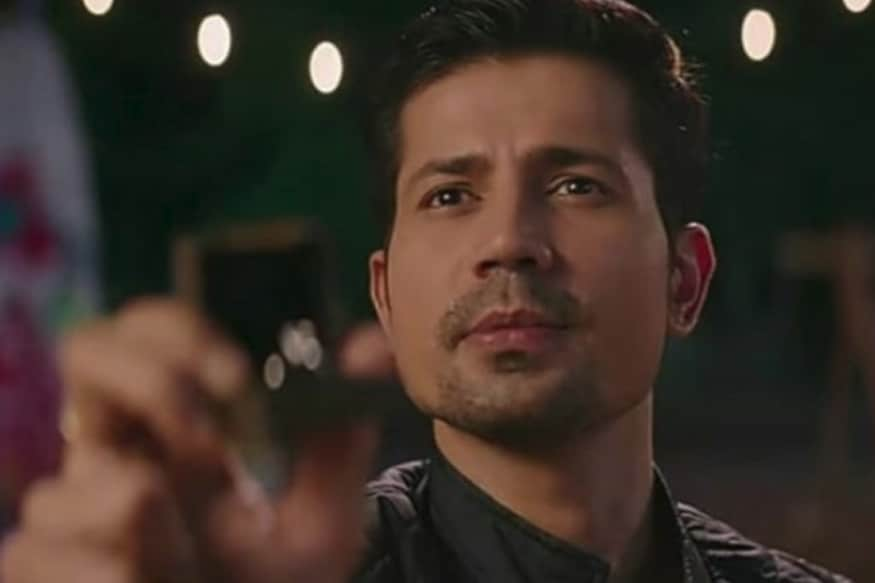 Image Courtesy: YouTube grab/Film's trailer
Having watched him in popular web series such as
Permanent Roommates
and
TVF Tripling
and films
English Vinglish
and
Ribbon
, it is easy to understand that actor and writer Sumeet Vyas doesn't take the choice of his characters casually. So when the actor accepted the role of Kareena Kapoor's love interest in Shashanka Ghosh's wedding comedy
Veere Di Wedding
, without even reading the script, he knew he would end up doing something different.
"There are several factors I consider while finalizing my projects. First being what I had done last. Since I don't want to repeat myself, I make sure I accept a role that is completely different from what I had done last. Next is the story. If the story isn't appealing, it just doesn't make sense to me. Even if I have a big part in the film or I'm expected to thrash 20 people, if the script isn't convincing enough, nothing would really matter. My part is as crucial as the people who are involved in it. At times, we are offered lovely scripts, but then we aren't too sure about the people who are involved in it. As far as
Veere Di Wedding
goes, everything is perfect. It has a lovely ensemble, and a fun script. And yes, I had a really decent part in it. The project has been helmed by Shashanka Ghosh - someone I really like."
For many, the film which also stars Sonam Kapoor, Swara Bhaskar and Shikha Talsania in key role roles, is a lot similar to
Sex And The City
. Much like
Sex And The City
,
Veere Di Wedding
revolves around four girls who are busy dealing with their issues and struggles. But what really keeps them together is the bond they share. Much like Carrie, Mirand, Samantha and Charlotte from
Sex And The City
, the female protagonists of
Veere Di Wedding
try their best to deal with dilemmas and make sense of what is happening in their lives.
But Sumeet doesn't want to dismiss the film as a SATC rip off. "I haven't seen Sex And The City, so I'm not too sure. Any love story here is instantly called 'Romeo And Juliet'. A film with four friends and hangover then is quickly referred to as 'Dil Chahta Hai'. I don't think we can term films in such a way.
Veere Di Wedding
can't be Sex And The City because it has been based in a different country and social setup."
While many believe Indian films exploring female friendship isn't really depicted as precisely as it should be, Sumeet is certain that Shashanka's treatment of the subject is different.
"I genuinely think Shashank hasn't treated the film like it is just about females bonding together, and that changes a lot. That's the first thing I noticed when I watched the film. When females get together they don't do anything different from what men do. They also bitch about people, get drunk, have fun, and abuse, at times. They do go crazy, like men. So the idea was never to see it according to male, female parameters of friendship, but to just let them be. The way the script has been written, and the way the scenes have been treated, it is to genuinely let them be."
Sumeet, who shares the screen space with Kareena Kapoor Khan for the first time, calls her a thorough professional. "Kareena comes on set on time, and is always very prepared. She has done more work than me, and is hugely popular. The fact that I'm getting attention because she plays my love interest, is enough to explain just how popular she is. Having said that she doesn't bring that baggage on the set. When I worked with her, I didn't feel I was working with a superstar. Or the fact that she is very famous. Didn't think of these things. And the credit for this goes to Shashanka and Rhea. Because of the environment that they created on the sets, we were just actors performing our parts. All of us were treated equally."
Sumeet, who continues to be lauded for his portrayal of Mikesh in TVF's
Permanent Roommates
, is happy with the growth of independent cinema in India over the last few years.
"I see a lot of scope for independent cinema now. With the advent of digital space, it has become another interesting avenue which has opened up for people. Earlier, we were more concerned about the theatrical releases of films which came with their share of pressure. For instance, for a 4- crore project, there was subsequent pressure for its recovery. Independent films don't garner that volume of viewers. With digital platforms, it has become easier for people to consume independent films. I have seen several films in the last couple of years because of Netflix, Amazon and Hotstar than I had seen before. We don't step out to watch film an independent films, do we? This is why I really feel independent cinema now has a huge scope for growth."
Also Watch
Read full article