Fawad Khan Opens Up About Bollywood, Pak Artists' Ban, and His Future Plans
In an elaborate interview given to Pakistani website Dawn.com, Fawad explained his distance from media and his presence on social networking sites.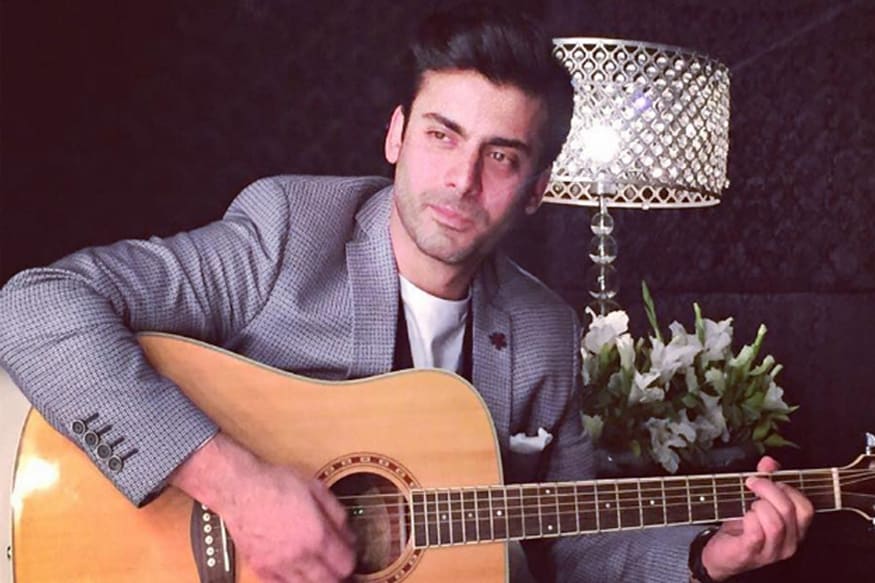 Image Courtesy: Fawad Khan's Instagram account
Year 2017 started off on a good note for Bollywood as Pakistan lifted the ban from screening Hindi films and released Kaabil. Last year, the relations between India and Pakistan took a turn for the worse as Indian Motion Picture Producers' Association gave in to the political pressure and decided to ban all Pakistani artists to work in Hindi films. The ban came as a bane for Pakistani artists enjoying a huge fan base in both the neighbouring countries.
Fawad Khan, who starred in two big Dharma Productions Kapoor and Sons and Ae Dil Hai Mushkil recently opened up about the ban, his future in Pakistani films and his stance on political tensions between the countries.
In an elaborate interview given to Pakistani website Dawn.com, Fawad explained his distance from media and his presence on social networking sites. The actor said, "I'd rather speak less because I don't consider myself a very intelligent person. So I think rather than being a victim of 'foot-in-mouth' disease one should refrain from talking as much as possible."
He further added, "Some people may say it's wrong and that you should stand up for what's right, but my argument is: it's all so grey, how can you say what's right or wrong? You stand up for one thing and there will always be someone who's an opponent of that idea."
Also Read: Dangal Actor Zaira Wasim Opens Up About Growing Up In Kashmir
Fawad finally voiced his opinion on the ban of Pakistani artists in India and the entire row over his last Bollywood release ADHM. The actor was criticised massively for not speaking about Uri Attacks and India's response to it. The actor said, " The motto of my life is 'the best advice is no advice at all.' Yes, there's a lot of sadness and grief in the world. But my belief is if one wants to take a stand on something, one must be very educated about it."
He believes that people today live in a Wikipedia generation and speak without knowing the entire situation which often leads to chaos. He said, "It's a very sad fact that people are not well-versed in subjects and tend to get into heated arguments without knowing the context of things. I've been a victim of that myself. If I'm going to talk about something, I need to be educated about it and I need to have seen all the perspectives."
The actor also clarified that he's still very good friends with many people from Bollywood and that they plan to meet sometime in the near future. About his own career, Fawad said, "Wherever the wind blows me, I'll go! My eventual goal is to have enough experience to produce something on my own."
On the professional front, Fawad is currently occupied with Pakistani films, one being made by his close friend Bilal Lashari and the other based on the life of Pakistani pop star Alamgir.
Also Read: Donald Trump's Travel Ban is a Blow To American Dream, Says Padma Lakshmi
Get the best of News18 delivered to your inbox - subscribe to News18 Daybreak. Follow News18.com on Twitter, Instagram, Facebook, Telegram, TikTok and on YouTube, and stay in the know with what's happening in the world around you – in real time.
| Edited by: Sameeksha
Read full article