GET Stock

Quotes



Freaky Ali Movie Review: Nawazuddin Siddiqui Shines in This Dud Comedy
Will the film be the game changer of the year?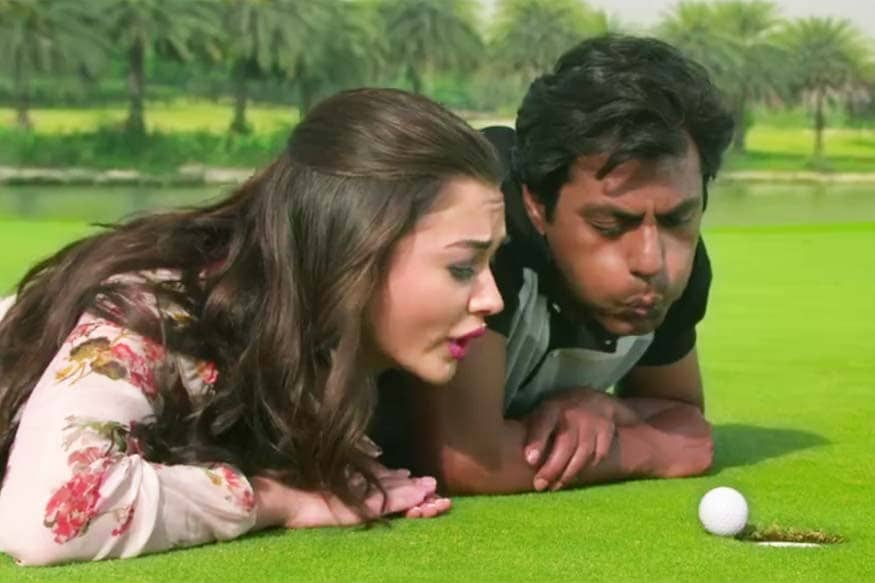 A still from Freaky Ali.
Freaky Ali starring Nawazuddin Siddiqui, Amy Jackson, Arbaaz Khan has a lot of expectations attached to it courtesy Nawazzudin. The film has been directed by Sohail Khan and the story revolves a poor man who trails his journey from being a nobody to being the master of golf.
The film will trace the story of an extortionist who turns into a star golf player in a bid to win the love of his life, played by Amy Jackson.
The film shows how a common underwear vendor beats everyone and owns a game meant for rich people. The film has been produced by Salman Khan under Salman Khan Productions. Freaky Ali is an inspirational film disguised as a comedy-drama.
The film has the talent of Nawazuddin and is backed by Salman Khan and family. Will the film be able to score well? Will the film be a Game Changer this year? Sameeksha from News18.com is inside the theater to find out.
1:06 PM: Opening scene will leave you in splits! Comedy and @Nawazuddin_S go hand in hand. #FreakyAli
1:13 PM: Some scenes and jokes look forced already. #FreakyAli
1:19 PM: The chemistry between @Nawazuddin_S and @arbaazSkhan is cute. #FreakyAli
1:28 PM: The film is finding it hard to strike the right balance between comedy and drama. #FreakyAli
1:34 PM: "Ghar mein gaddha, sadak pe gaddha, zindagi mein gaddha" 😂😂 The way @Nawazuddin_S delivers is hilarious. #FreakyAli
1:47 PM: It's always about the money and self doubt in an inspirational story. It just feels very superficial in #FreakyAli
2:01 PM: #JasArora's monotone is unbearable. #AmyJackson is of no use till now. #FreakyAli
2:03 PM: "Ghamand to him pahad ka Tod de, tu kya cheez hai" Waddup #Manjhi reference 😎. #FreakyAli
2:16 PM: There's a certain innocence in @Nawazuddin_S' character. Only he is keeping the film bearable. #FreakyAli
2:27 PM: And the plague of happiness creeps in. Predictable as ever. #FreakyAli
2:47 PM: Underworld, jealousy, fear and pain everything is there to ruin Ali's game. Let's see how he changes the game. #FreakyAli
2:54 PM: Melodramatic and stretched, the climax gets on your nerve. Too much to take in #FreakyAli
3:06 PM: #FreakyAli deliver in parts where @Nawazuddin_S shines. However, the inspirational story fails to strike an emotional connect.
Also Watch
| Edited by: Sameeksha
Read full article