Google always makes sure to keep the users engaged and informed with its interesting doodle. The style of the doodle has been dynamic over the years and keeps on evolving with every new one. From static caricatures to musical notes and games, this time Google-Doodle has mixed VR into the mix.
Celebrating the works of French illusionist and film director Georges Méliès on the 106th anniversary of one of his most famous works, À la conquête du pôle, Google has launched a VR doodle that takes you through a story called 'Back to the Moon'. The 2 minutes long story can be watched in 360 degrees via the Google Spotlight Stories YouTube Channel.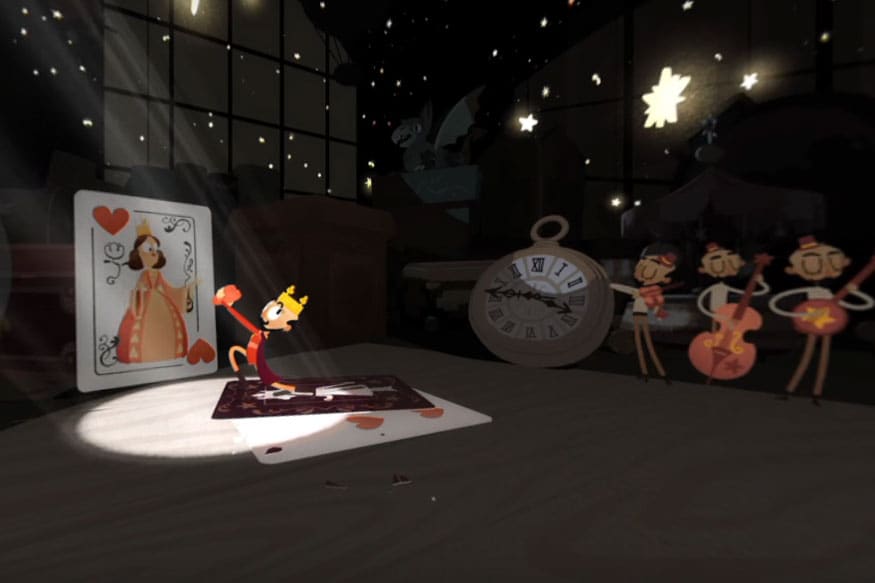 A trained magician, Georges Méliès pioneered numerous technical and narrative film techniques in the early days of cinema, primarily in the use of special effects and creation of some of the earliest films of the science fiction genre. Méliès was a prolific innovator in the use of special effects, popularising such techniques as substitution splices, multiple exposures, time-lapse photography, dissolves, and hand-painted color. He was also one of the first filmmakers to use storyboards. His films include A Trip to the Moon (1902) and The Impossible Voyage (1904), both involving strange, surreal journeys somewhat in the style of Jules Verne, and are considered among the most important early science fiction films
Designed to be watched best with VR headset–the doodle can be viewed on mobile, Cardboard, or Daydream by downloading the Google Spotlight Stories app on Google Play or in the App Store.