Girls Trendier in Small Town India: Ashwiny Iyer Tiwari
Bareilly Ki Barfi will release on 18th August 2017 starring Ayushmann Khurana, Kriti Sanon and Rajkummar Rao.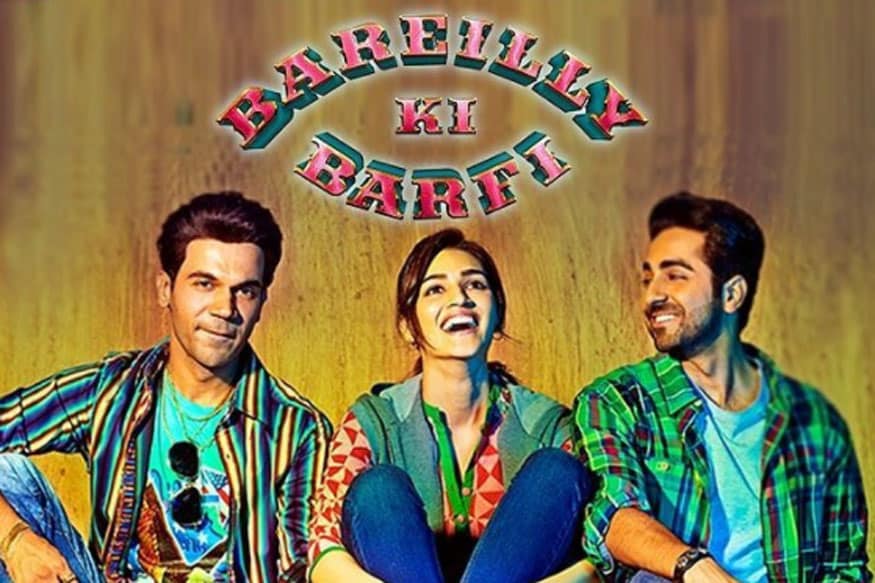 Image: Bareilly ki Barfi official instagram
New Delhi: If trailers are like entrance exams, director Ashwiny Iyer Tiwari has passed hers with flying colours with the quirky cool Bareilly Ki Barfi. The director, who made a promising start with her coming-of-age debut Nil Battey Sannata, says she loves the cinema of Woody Allen, Hrishikesh Mukherjee and Sai Paranjpye, particularly their ability to draw humour from day-to-day life.
"We Indians are an interesting set of people. You attend a wedding and you will see so many fun characters. We just don't notice them. With Bareilly Ki Barfi, I wanted to bring this quirkiness out. I wanted the story to be rooted in the sub-culture of our country," she said, in an interview.
Tiwari, 37, says she is attracted to this slice-of-life quality of small town India where things are changing rapidly. Her film, slated to release on August 18, centres around a spunky young girl in small town Bareilly and her equations with her family and the two men vying for her attention.
"Living in cities, our world is completely different from how the rest of India lives. In the heart of India, things have changed a lot. The girls are trendier, they follow the latest fashion and are much more aware of life." The idea for the film, Tiwari says, came from a book that she was browsing through at an airport and she immediately narrated it to her director husband, Nitesh Tiwari, who is also the co-writer of the film with Shreyas Jain.
"When I told Niteshji, he joked, 'You just finished a film and you are already thinking about your next.' I was like you never know when a good idea is going to strike. He liked the one line idea and we decided to go ahead." Tiwari says both the writers have done an amazing job when it comes to getting the 'lingo' of the place right.
"We wanted to do justice with the dialogue... I believe in bringing to the screen real, slice-of-life characters. I want to do comedy that is rooted in real life like the films of Woody Allen, Hrishikesh Mukherjee and Sai Paranjpye. I wanted to bring that golden age of the cinema."
The cast of the film includes Kriti Sanon, Ayushmann Khurrana, Rajkummar Rao, Pankaj Tripathi and Seema Pahwa, a carefully assembled bunch who Tiwari believes suited the role completely. "I had worked with Pankaj ji in Nil Battey... and I want to work with him in all my films.
You pick actors based on the characters. Kriti, Ayushmann and Rajkummar come from similar roots. "They have seen such characters and that reflects in their acting. Even Seemaji, we have seen her in so many serials and movies. She understands the nuances of a mother- daughter relationship."
Get the best of News18 delivered to your inbox - subscribe to News18 Daybreak. Follow News18.com on Twitter, Instagram, Facebook, Telegram, TikTok and on YouTube, and stay in the know with what's happening in the world around you – in real time.
| Edited by: Sameeksha
Read full article