Reel Awards Nominee Anuvab Pal on Television vs The Brave New World of Web Series
Television, the thing we knew, where broadcasters showed us stuff at an appointed time and we tuned in to watch, a.k.a. traditional TV- is dead. And although television may be dead, this is, as irony would have it, the golden age of television.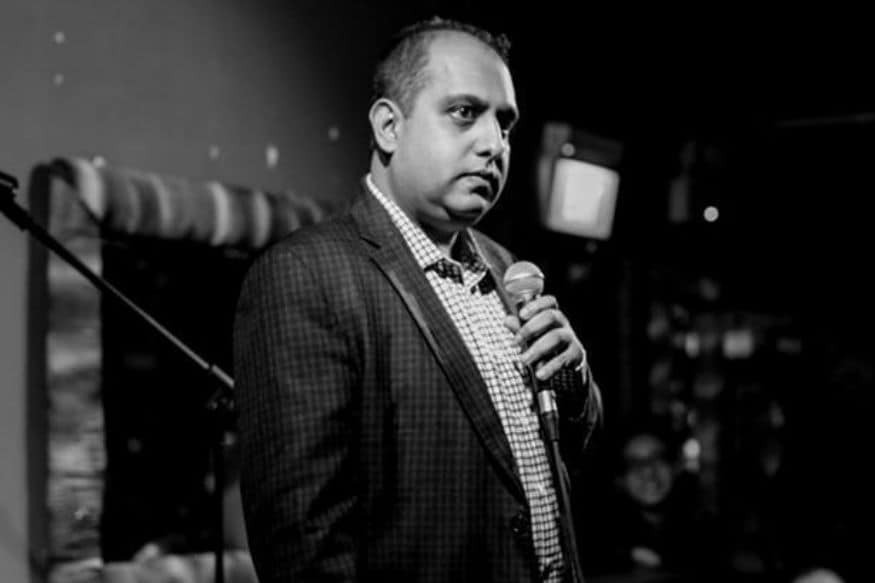 (Photo: Anuvab Pal/ Facebook)
He is an Indian stand-up comedian, novelist, playwright, screenwriter and director of the popular online satirical web series Going Viral Pvt Ltd on Amazon Prime, all rolled into one. We are speaking of none other than Anuvab Pal, who has tickled many a funny bone in the past with his fantabulous plays including The President Is Coming, which was later made into a satirical mockumentary film, directed by Kunaal Roy Kapoor.
Pal is also known for his contributions in films like Baar Baar Dekho, Chaurahen among others.
With his recent direcorial, eight episode web series Going Viral Pvt Ltd going on air and his long career in the industry-- "essentially a comedy where various Indians come in to a social media company wanting to go viral and how their journeys work out in the backdrop of what appears to be normal normal office politics" -- Pal has been a close observer of the evolution of the web world and the decline of traditional television. Anuvab, who's web series has been nominated in the BEST WEB SERIES category at the upcoming News 18 Reel Movie Awards -- an initiative by News18 to recognize and reward New Age Cinema and acknowledge artistes for their valuable contribution to storytelling and bringing uniqueness and freshness to it, writes about the brave new web world and the death of television per se, in this opinion piece:
I know zero people right now that watch television. Except for sport. And yet, how many people watch television (TV) shows? Everyone.
How can no one watch TV and yet everyone watch TV shows? Essentially by watching it on every platform imaginable (laptop, phone, iPad), except the actual television. Wait, no, sometimes even on the actual television, but streaming from their laptop and not what is actually on TV being shown by the channels.
Television, the thing we knew, where broadcasters showed us stuff at an appointed time and we tuned in to watch, a.k.a. traditional TV- is dead. And although television may be dead, this is, as irony would have it, the golden age of television.
Every story is being written for a TV format minus an actual TV.
What might that mean for creators in terms of how different it is in the new world? It isn't. Yes, it's episodic so you need to find hooks to keep the viewer interested but you still need to create characters, conflict, plot. Whether you show drama on the stage at Prithvi Theatre or on Amazon Prime, drama is still drama, conflict is still conflict, comedy can be written on a page with a piece of paper or on fancy Final Draft software, it doesn't matter. It explains why so many playwrights from New York/ London who cut their teeth writing plays in the 80's/90's are now writers and showrunners for the top streaming platforms. Melissa James Gibson (House Of Cards), Joe Penhall (Mindhunters), Adam Rapp (Looming Tower), the list is endless.
From Homer down to Netflix, from prophets down to ALTbalaji, the world will always need stories and storytellers, whether you break them down into episodes, show them in a 3D cinema hall or see with one performer talking into a microphone.
And today, TRP's don't matter. Or they do almost as dinosaurs do when they don't know that their species are extinct. The world can be one's audience. And in this era, guessing the audience is a waste of time. The only stories you can tell are the ones you know, which you hope resonate with people you'll never see, watching it on some bus on their phone, in some foreign country on their way home from work. And if some little part of your specific honesty connects with theirs, you've got a universal story, you've won.
Going Viral Pvt Ltd. was a humble little show, made for a global streaming audience. We wanted to reflect on Indian social media by taking its absurdities seriously. It may not have the hype or word of mouth that social media stars' reach have, or the billboards that big streaming giants have, but we made it as a small family, a wicked and witty little group of rebels, with a bit of love, with tongue firmly in cheek, with the goal of making a few people laugh. If that's you- whether you are in Jammu or Jerusalem- thank you. And thank you for the nomination.
Whether streaming or channels, whether 3 D or VHS, platforms will evolve but they will always be secondary to the telling of stories. You watch so we carry on. Don't stop.
(As told to Mugdha Kapoor Safaya)
Get the best of News18 delivered to your inbox - subscribe to News18 Daybreak. Follow News18.com on Twitter, Instagram, Facebook, Telegram, TikTok and on YouTube, and stay in the know with what's happening in the world around you – in real time.
| Edited by: Mugdha Kapoor Safaya
Read full article