Google Celebrates Music Legend Mohammed Rafi's 93rd Birth Anniversary With a Doodle
Google celebrates the legend Mohammed Rafi.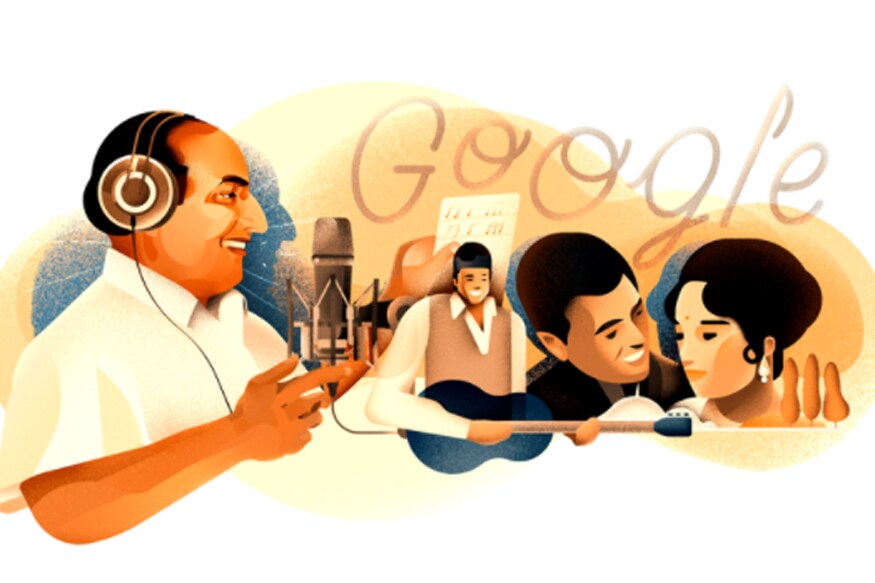 Google celebrates the legend Mohammed Rafi.
On Mohammed Rafi's 93rd birthday, Google commemorates the legendary singer's journey with a special doodle.
Created by Mumbai-based illustrator Sajid Shaikh, the creative doodle depicts Rafi as the king of playback singing in Bollywood. It sheds light on the journey of famous Rafi songs as they made their way from the studio, onto the silver screen and into the hearts of fans forever.
With his notable and versatile voice, Rafi went on to sing over 5000 songs of almost all genres and languages. It was in the 1930s when a little boy named Pheeko would wait for a travelling fakir in Kotla Sultan Singh and follow him around on his rounds, imitating his chants as they went along. Pheeko grew up to be Mohammed Rafi, the ultimate king of playback singing in India.
His song Chaudhvi Ka Chand won Rafi his first-ever Filmfare award in 1960 which was followed by five more wins. In 1967, he was honoured with the Padma Shri and later in 1977, he was feted with the National Award for Kya Hua Tera Wada.
The legendary singer breathed his last on July 31, 1980.
Get the best of News18 delivered to your inbox - subscribe to News18 Daybreak. Follow News18.com on Twitter, Instagram, Facebook, Telegram, TikTok and on YouTube, and stay in the know with what's happening in the world around you – in real time.
Read full article