Grace and Frankie to Gilmore Girls : Female Camaraderie That are Flawed Yet Real
Here are some of the most lovable characters; with quirk, humour and warmth that will fill your heart and reignite your bond with your female friends: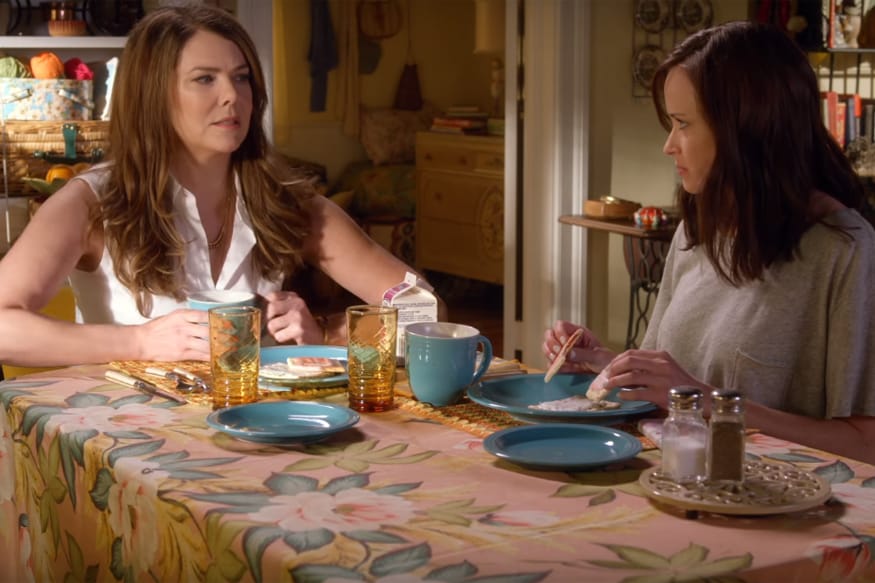 Image: Netflix
A woman forms multiple bonds with fellow females over the course of her life. However, the multifacetedness of female friendships are more often than not overpowered in every story by the relationship she shares with her male counterparts! Stories and series often miss out on capturing the true essence of relationships and bonds that a woman shares with her female companions. Their relationships with other women are often captured as being catty and spiteful. With Netflix having some of the best women-centric shows like 'Marvel's Jessica Jones', we get to see strong, independent and powerful female characters. It also has shows which highlight the different dimensions of relationships that women share. Here are some of the most lovable characters; with quirk, humour and warmth that will fill your heart and reignite your bond with your female friends:
Jane from Jane the Virgin: What happens when a virtuous Latina virgin, with an extremely orthodox and traditional family tries to save her virginity until her marriage and gets accidentally pregnant? Yes, you guessed it right — all hell breaks loose. An accidental artificial insemination leads to a series of hilarious and stressful situations in Jane's life. However, the true essence of the show lies in a relationship that Jane shares with her mother and grandmother. They fight, they struggle but their unconditional love and bond keep them sailing through their tough times. The love, warmth and the clashes between these cross generations will leave you craving for more from this series.
Piper from Orange is the New Black: The show juggles between friendship, sexuality, racial hierarchy, powerful matriarchs, and corruption. The show highlights controversial subjects and does justice to it. It succeeds in humanizing the prisoners by focusing on female bonds built due to the circumstances in the prison. Piper's character has shades of gray in the sense that it brings out the best and the worst in her. The serious drama will definitely keep the audience engaged.
Grace and Frankie from Grace and Frankie: Particularly, not fond of each other, two women Grace and Frankie, due to unwanted circumstances are forced into each other's company and start living under the same roof. A lot has been written and showcased about women being malicious and intolerant towards each other, but shows rarely elaborate on how such relationships turn into love-hate friendships. These two women — who are poles apart, bond over their husband's love affair with each other. The show which is a witty comedy revolving around an impeccable Grace and an eccentric Frankie will remind you of a friendship that started on a bitter note with a dislike for each other but consummates into a beautiful friendship.
Buffy from Buffy the Vampire Slayer: If Grace and Frankie develop and portrays a beautiful, warm friendship between women in their later phase in life, then Buffy is out there for all the teens looking and vouching for their perfect set of friends. The adolescent years are so crucial for every teenage girl - the teen drama, a fantastical life and a set of loyal friends - all that can make your life perfect and Buffy's life has all the above stated. Buffy, is the slayer chosen by fate to fight demons, and the other evil elements. She battles between leading a normal life and embracing her chosen destiny but between all this she always finds support from her 'Scooby Gang' — her circle of loyal friends. This is a quirky and light-hearted fiction, which glorifies the best teenage friendships.
Lorelai from Gilmore Girls: This much-loved show explores single mother, Lorelai and her daughter Rory's relationship and their life in a town full of jovial people. Lorelai's relationship with her elite and appearance-obsessed parents and the grandparents' growing relationship with Rory is what the show revolves around. The show defines familial ties along with the bond and communication between different generations. The show has a beautiful blend of emotions which is reflected in the relationships shared between mothers and daughters.
| Edited by: Sameeksha
Read full article
Countdown To
Elections Results
To Assembly Elections 2018 Results