Assembly Elections 2019
Exit Poll Results
Guardians of the Galaxy 2 To Baywatch: New Teasers of 2017's Big Releases
New teasers have got our curiosity piqued.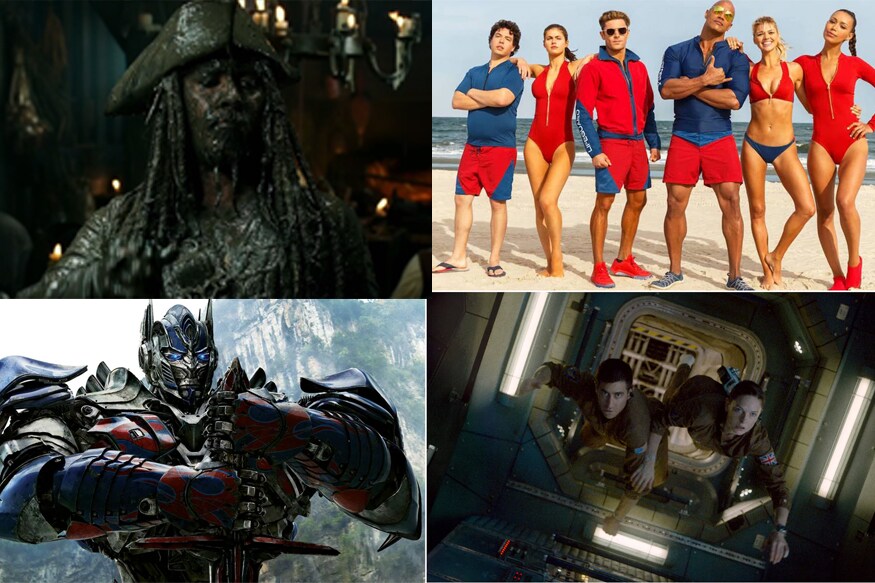 New teasers have got our curiosity piqued.
Superbowl 2017 saw a lot of game, advertisements, star performances and of course new looks and trailers of this year's much-anticipated films. While the main sideshow might have been the Lady Gaga's brilliant, in-the-air performance, the moments in-between allowed for the studios and networks to tease their big bets for the year.
Let's take a look at new teases of 2017's biggest releases aired during Superbowl.
Guardians of the Galaxy Volume 2
After an action-packed trailer, the makers of Marvel's sassy superhero films have released an even sassier new teaser. Featuring almost all the relevant characters from the film, the teaser promises another level of action, theories, powers and well maybe, infinity stones. Also, Rocket and Baby Groot wins it everytime!
Logan
One movie all X-Men fans are eagerly waiting for is Logan. Hugh Jackman's las film as Wolverine looks like an intense story showing the decay of the immortal X-men and a new hope. The Superbowl teaser of the film just confirms that there's a lot coming Wolverine's way that even Professor X can't predict.
Pirates of The Carribean: Dead Men Tell No Tales

Superbowl ad of Disney's pirate movie gave us the glimpse of Captain Jack Sparrow and we couldn't be happier. The extended teaser of PoC's fifth instalment looks gritty, dark and full of suspense, rest trust Depp to bring in the classic drunk humour with his wit and body language.
Fast 8
After a full look into a rogue Dominic and his team's fight against him, the eight installment of Fast and Furious series promises a submarine stunt! The new teaser sees Vin Diesel's dilemma and Dwayne Johnsson's muscles. This one is different and new teaser affirms that.
Transformers: The Last Knight
The fifth feature of fan-loved series Transformers teased the reason for which the machines aliens keep returning to Earth. Optimus Prime has a master and/or he's under someone's command? The new teasers have got us all curious!
Baywatch

The mindless-comic action found a slot at Superbowl and used it show skin and muscles. The new tease gave ample time to Dwayne Johnsson and Zac Efron to show off their well-toned body and good looks. While Johnsson is busy watching the bay, Efron wears 'freedom'.
Life
After using space to convey relativity of time, farming while being stranded on Mars and romancing in the middle of nowhere (literally), 2017 finally brings the alien-possessed sci-fi back! Life, starring Ryan Reynolds and Jake Gyllenhaal is an eerie space film which promises to bring Prometheus kind of horror back in Hollywood. Joy and screams at the same time.
| Edited by: Sameeksha
Read full article
Countdown To
Elections Results
To Assembly Elections 2018 Results