Guardians of The Galaxy Vol 2 Movie Review: Rookies Return With a Heart
Will Guardians of The Galaxy Vol 2 be able to live up to the mark set by its own predecessor?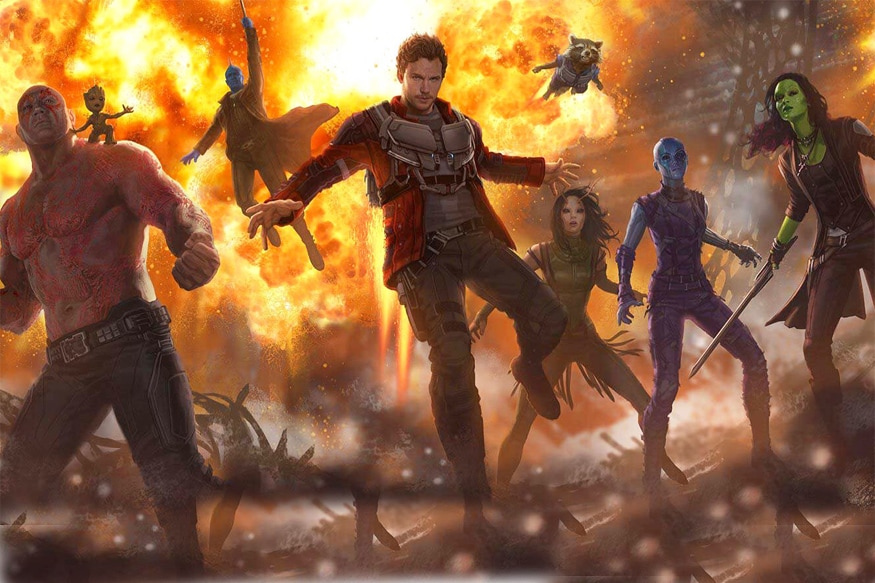 A still from Guardians of The Galaxy Vol. 2
The time for superhero action is here. Guardians of The Galaxy Vol 2 kickstarts the Comic Universes cinematic journey for 2017. It is the sequel to 2014's Guardians of the Galaxy and the fifteenth film in the Marvel Cinematic Universe. The film follows the journey our favorite rookies into another adventure, saving the universe and taking a step closer to Infinity War.
Written and directed by James Gunn, the film stars Chris Pratt, Zoe Saldana, Dave Bautista, Vin Diesel, Bradley Cooper, Rooker, Gillan, Sean Gunn and Close, reprising their roles in the film. The new ones joining the crew are Pom Klementieff as Mantis, Elizabeth Debicki as Ayesha, Chris Sullivan as Taserface, and Kurt Russell as Ego.
Will Guardians of The Galaxy Vol 2 be able to live up to the mark set by its own predecessor? How will the film fit itself into the storyline of The Avengers? Will our favourite gang of rookies be able to keep their swag while saving the galaxy the second time? Sameeksha from News18 is inside the theaters to find out.
11:13 AM: Giant spacecrafts and space action is here from the very first scene #GotGVol2
11:15 AM: #BabyGroot will get you grooving. #GotGVol2
11:23 AM: Trust these rookies to bring humour in the most dangerous situations. Entertaining to the core. #GotGVol2
11:38 AM": A cameo will get you all excited. Now Guardians fans have seen everything :') #GotGVol2
11:43 AM: Star lord has daddy issues and Ego is here to solve them maybe? #GotGVol2
12:05 PM: Starlord is not just an arrogant rookie, he's much more powerful.. #GotGVol2
12:15 PM: #BabyGroot will kill you with his cuteness. So adorable ❤ #GotGVol2
12:17 PM: Music is an essential part of ever action sequence here. You have to do it, do it in style. #GotGVol2
12:29 PM: The moment you think, things are getting intense, one pun breaks the buildup. That's the best thing about this​ franchise. #GotGVol2
12:56 PM: There's a greater purpose here and this time it's StarLord himself #GotGVol2
1:15 PM: It's hard to take your eyes off this action. #GotGVol2
1:27 PM: Lots of emotions by the end. Guess StarLord did find his dad afterall. :') #GotGVol2
1:35 PM: The film is packed with action and lots of family drama. Not as sassy as part one but definitely a fun ride. #GotGVol2
1:38 PM: #BabyGroot and Yondu take the cake and all our attention here. #GotGVol2
1:39 PM: Unsaid @Marvel rule: Never leave the theater until the screen stays black, post credit roll for atleast 5 mins. #GotGVol2
1:43 PM: #GotGVol2 is more about past than the future but yes, something big is definitely coming. Another adventure or the end? Who knows...
1:45 PM: Staying true to its nature and bringing more soul, #GotGVol2 is a ride must-taken. Thank you for staying with us throughout.
Get the best of News18 delivered to your inbox - subscribe to News18 Daybreak. Follow News18.com on Twitter, Instagram, Facebook, TikTok and on YouTube, and stay in the know with what's happening in the world around you – in real time.
| Edited by: Sameeksha
Read full article